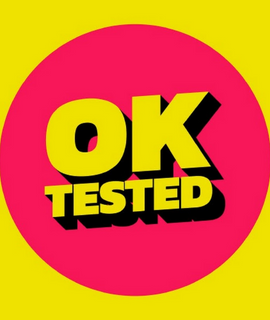 OK Tested Hosts (2022) – What Were They Doing Before Working with OK Tested?
In Blog
OK Tested Hosts (And, what they did before)
What is OK Tested?
Ok Tested is a YouTube channel launched in 2017 by ScoopWhoop that creates lifestyle and entertainment content.
Subscribers Count (2022)
1.5 Million Subscribers
Six young minds came together to start an entertainment-based media company in 2013, hence forming the company named ScoopWhoop Media (parent company of OK Tested). Sattvik Mishra, Rishi Pratim Mukherjee, Sriparna Tikekar, Saransh Singh, Suparn Pandey, and Debarshi Banerjee were the co-founders who came up with an idea to start a YouTube channel ScoopWhoop, and later, in 2017, started another YouTube channel OK Tested.
If you also love to watch YouTube videos, then you must have gone through the videos of OK Tested. The USP of the OK Tested videos is not only its content, but the way anchors present themselves in the videos. Each one of them has a unique style of hosting making a separate fan base for themselves. 
List of OK Tested Anchors (And, What Were They Doing Before)
Here is a list of a few anchors of OK Tested who appear in the videos more often.
He is indeed one of the funniest anchors of OK Tested, basically from Delhi. Before joining OK Tested, he used to work as an anchor at Brown Street and was a theatre artist at Asmita Theatre Group.
2. Satyam Jha Suman
Satyam from Orissa joined OK Tested (ScoopWhoop) as an associate creative director. On-demand of the audience, he started appearing as an anchor for various OK Tested videos. Earlier, he used to work as a director with an entertainment company.
3. Akshay Nayar
A South Delhian who started as a video producer with ScoopWhoop started working as an anchor in the YouTube videos of OK Tested. He used to work as an assistant director at Friday Filmworks and was one of the assistant directors in the Hindi film 'Rustom,' before he joined ScoopWhoop.
The guy with the dreadlocks, Kaustubh from Lucknow, joined SccopWhoop in 2017 after doing a few internships with various media houses including NDTV.
5. Aakansha Pushp 
The girl from Bihar started working as a graphic designer at ScoopWhoop. Her desi attitude won the heart of the audience, and she became one of the loveable anchors of OK Tested in a very short period. She did graduation in fashion design.
6. Tenzing Wang
The glamorous yet stylish anchor of OK Tested, Delhi-based Tenzin is one of the best anchors of the channel. She was a content creator before joining OK Tested.
7. Vivek Chauhan
The fitness freak Pahadi guy from Uttarakhand joined ScoopWhoop as a video producer after completing his graduation. People love watching him in food challenge videos of OK Tested.
8. Rohit Bhattacharya
The bong guy of OK Tested started working as an associate editor. His cool attitude of anchoring is loved by the audience. Before OK Tested (ScoopWhoop), he used to work as a video editor.   
9. Robin Kurian
Robin from Kerala has made a special place as an anchor on OK Tested with only a few videos. The devilish style of Robin has been liked by the audience. He is indeed the "Komolika of OK Tested." He used to work as a video editor at Dr. A.P.J. Abdul Kalam Centre before ScoopWhoop.
So, these were some of the anchors of OK Tested who appear in the videos of the channel more frequently and never fail to entertain the audience. Hope you enjoyed this blog!
Related Read: