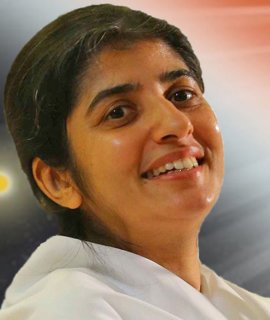 BK Shivani Verma Wiki, Bio, Height, Career, Weight, Family, Interesting Facts, Biography, and More
Hometown
Pune, Maharashtra, India
DOB
31 May 1972 (49 years in 2021)
Occupation
Raj Yog Meditation Teacher and a Spiritual Guide & Mentor
Awards
Sister Shivani Verma has received 'Nari Shakti Award' in 2019
Biography
Shivani Verma is a Raj yoga meditation teacher and a spiritual guide & mentor born in Pune on 31 May 1972. She is popularly known as Brahma Kumari Shivani, BK Shivani, or Sister Shivani. Shivani Verma is a mentor and guide in the Brahma Kumaris spiritual movement in India. BK Shivani Verma was an outstanding student and had a keen interest in science. After her school life, Shivani's mother contacted the local Brahma Kumaris raj yoga center. 
Shivani began attending Brahma Kumaris meetings in her early 20s. Bk Shivani completed her under graduation and postgraduation in electronics engineering from 'Savitribai Phule Pune University.' Shivani has completed her master:s degree in computer engineering from 'Maharashtra Institute of Technology.' She was an academic gold medalist.
Physical Statistics
Height – 5'5" (in feet inches), 165 cm (in centimeters), 1.65 m (in meters)
Weight – 55 kg, 121 lbs
Eye Color – Dark Brown 
Hair Color – Black
Relationships/Family
BK Shivani is married to Vishal Verma, with whom she started a software business, which she managed till 2004. After that, Shivani chose to live with complete celibacy with her husband but without breaking the marriage. 
Career
Initially, BK Shivani used to work in the production team of Brahma Kumaris TV presentations in Delhi. In 2007, while the senior teacher was not available for the recordings, Shivani was given a chance to record the teachings. In the same year, a TV series called, Awakening with Brahma Kumaris was aired on 'Aastha Channel.' Late Kanu Priya co-hosted this show. Sister Shivani's series of conversations with 'Suresh Oberoi' was adapted into a book called, 'Happiness Unlimited: Awakening with Brahma Kumaris.' In 2017, Bk Shivani was made the goodwill ambassador of the 'World Psychiatric Association.' Sister Shivani Verma has received the 'Women of the Decade Achievers Awards' by ASSOCHAM Ladies League (2014) and Nari Shakti Award in 2019. 
Interesting Facts About BK Shivani Verma
1. BK Shivani is born and brought up in Pune, Maharashtra, India.
2. Shivani Verma has also worked as a lecturer in Bharati Vidyapeeth's College of Engineering. 
3. Sister Shivani Verma is a gold-medalist from Pune University in Electronics Engineering (1994). 
4. Bk Shivani has a YouTube channel, BkShivani.
5. Shivani Verma has received the 'Women of the Decade Achievers Award' by ASSOCHAM Ladies League in 2014.
6. Sister Shivani Verma has also received 'Nari Shakti Award' in 2019. 
Current Update
Currently, Sister Shivani Verma is living with her family in Gurgaon due to a pandemic situation. Shivani Verma is taking up online sessions regularly.