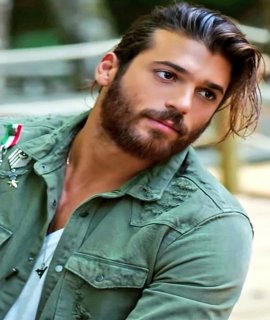 Can Yaman- Wiki, Biography, Age, Affairs, Height, Weight, Family, Awards, Girlfriend, Lifestyle, Facts, Controversy, and More
DOB
8 November 1989 (33 years as in 2022)
Hometown
Suadiye, İstanbul, Turkey
Known For
Playing a lead role in Turkish Romantic Comedy Series, Erkenci Kuş. Can Yaman also won 7th GQ Men of the Year 2019 award.
Biography 
Can Yaman is a Turkish actor, lawyer, and model born on 8 November 1989 in Suadiye, İstanbul, Turkey. He has received the 'Golden Butterfly Award' for the Best Actor in his lead role in Erkenci Kuş, which is a Turkish TV series aired on Star TV from 26 June 2018 to 6 August 2019. Can Yaman starred opposite Demet Özdemir in this series. Yaman won the 7th GQ Men of the Year 2019 award. Can even starred in another Turkish TV series, 'Gönül İşleri' (2014), İnadına Aşk (2015), Hangimiz Sevmedik (2016), Dolunay (2017), and Bay Yanlış (2020).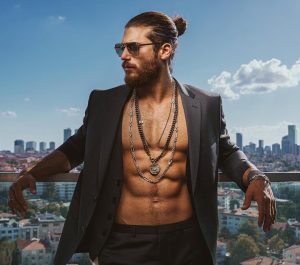 Can Yaman's grandfather is Kosovo-Albanian and his parental grandmother is an Albanian immigrant from North Macedonia. Yaman is the nephew of a football coach, 'Fuat Yaman.' Yaman's parents divorced when he was just five years old. 
Can Yaman studied at Bilfen Kolej (First and middle school) and studied at Liceo Italiano di Istanbul, where he was a brilliant student with the highest grade (since the existence of this institute). Can Yaman graduated from the 'Law Department of Yeditepe university' after which he worked at PricewaterhouseCoopers and met his current law firm partners. At the age of 24, Can Yaman was working in 'mergers and acquisitions,' where he was writing articles for the tax department of Dunya Newspaper. While working in this sector, Can Yaman realized that law firm is not for him. 
In an interview with Hello! Magazine in 2018, Can Yaman said,
I felt like having an open view but sitting in an office and wearing a suite bothered me a lot. When they gave me an annual leave, I left without coming back. It was on TV that my colleagues saw me next." 
While Can Yaman was on leave from his work, Yaman traveled to Bodrum to meet his grandmother, where he even met his eventual and current acting managers, Cuneyt Sayil and Ilker Bilgi.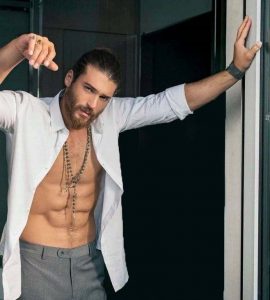 Physical Statistics  
Height – 6 Feet (in feet inches), 183 cm (in centimeters), 1.83 m (in meters)
Weight – 165 lbs (in pounds), 75 kg (in kilograms)
Eye Color- Dark brown 
Hair Color – Brown 
Body measurements: Chest – 44 inches, waist – 36 inches, biceps – 16 inches
Can Yaman Family/Parents 
Can Yaman was born in Suadiye, Istanbul, Turkey. His father's name is Güven Yaman and his mother's name is Guldem Can. Can Yaman is the only child of his parents. His parents divorced when Can was just five years old. 
Girlfriend(s)/Wife
Can Yaman was in a relationship with Diletta Leotta, an Italian television presenter from Catania, Sicily. Earlier, he was in a relationship with his co-star, 'Demet Ozdemir' in the Turkish TV series, 'Erkenci Kuş.' Demet Ozdemir is a Turkish actress, model, and dancer.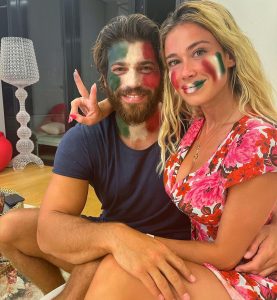 In an interview, Can Yaman said,
Yaman added that he cannot hide his feelings towards Özdemir, saying that he is obsessed with the idea of making love to her and is not ashamed of talking about it.
He even said:
Other fellow actors are upset because I am telling the truth. If I had told what was happening behind the scenes of their series, I would have exposed them, but I do not interfere in the affairs of others."
Yaman continued:
I did not insult Demet. I contacted her and explained my intention and she understood. The intimate desire does not mean sex itself, but rather a series of beautiful feelings in which anyone is attracted to the other, something less than love and greater than friendship."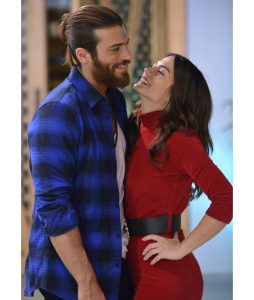 Can Yaman admitted:
I have sex a lot, so I am not pent to talk about it constantly."
Latest Update! 
As per the reports, Can Yaman is in a relationship with the Neapolitan model, Maria Giovanna Adamo (2022-present), and has broken up with her ex Diletta Leotta.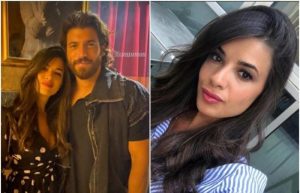 Career
Can Yaman began his career in Gönül İşleri (2014). He got a breakthrough in his career with the TV series, 'Dolunay' (2016). In the same year, he acted in a series, Hangimiz Sevmedik. He played the lead role 'Can' in a Turkish romantic comedy series, Erkenci Kuş (Early Bird), released on 26 June 2018. Can received the 'Best Foreign Actor Award' at the Murex D'or in 2019 in Beirut, Lebanon. Can Yaman won 'Top Leading Man Award' for the same TV series by E! News in 2019. Can has even played the lead role in 'Özgür Atasoy' (2020), which is a short series by Bay Yanlış.  
In 2020, Can Yaman became the face of a Turkish clothing brand called TUDORS. This contract lasts for 2 years and is worth 3 million TL. Later in 2021, Can Yaman signed a contract to reboot 80's cult series Sandokan. It is rumored that he will receive over 1 million for his first season.
In 2021, Can Yaman played a cameo role as a bartender in the popular TV series, Che Dio ci Aiuti 6 (God help us – season 6). Can Yaman become a testimonial for Turkish tourism in 2021 in Italy. Can Yaman shot an ad campaign named 'Vieni' in Turchia con me. Shot in Turkish consulate and embassy that talks about the entire culture, food, revival, and tradition of Turkey. 
List of Awards Won By Can Yaman
Gönül İşleri – Bedir – 2014

İnadına Aşk – Yalin Aras – 2015 

Hangimiz Sevmedik – Tarık Çam – 2016

Dolunay – Ferit Aslan – 2017

Erkenci Kuş – Can Divit – 2018- 2019

Bay Yanlış – Özgür Atasoy – 2020 

Che Dio ci aiuti – Gino – 2021
Controversy 
In the media, it was reported that Can Yaman was involved in a feud with his co-star, Selen Soyder, which turned into a big case for which they both had to go to court. Yaman was later fined for insulting.
Can Yaman Featured on Various Magazine Covers!
Interesting Facts About Can Yaman 
1. Can Yaman loves bodybuilding, gymming, and fitness. He has a vigorous fitness routine and even has a gym at home to keep himself in shape. 
2. Can love horses and he loves to ride horses, whenever he gets time. 
3. He is an avid animal lover and has a special love for dogs. 
4. Can Yaman loves swimming, water sports, and spending time around water. He loves chilling at places that have water around. 
5. Yaman Can love traveling to new places and consider himself an explorer, who wants to see new places and explore every bit of them.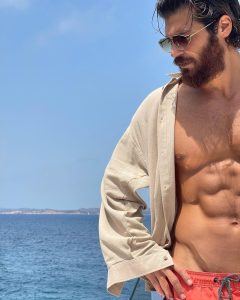 6. Can Yaman is fond of modeling and posing for photoshoots. He has been featured in different magazines. 
7. Does Can Yaman Smoke? Yes, he smokes and he often posts pictures on his social media channels.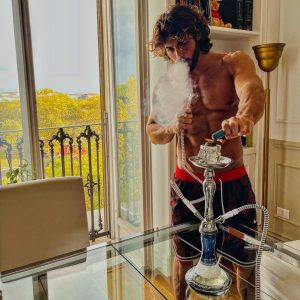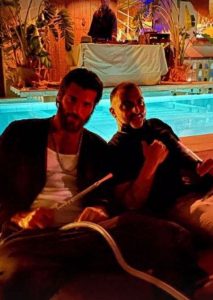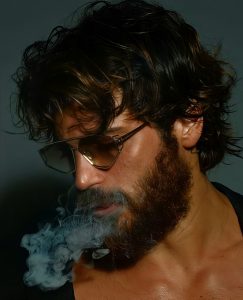 8. Can is fond of drinking alcohol and he usually posts his pictures of drinking on social media.

9. Yaman also has a perfume launched titled his name, 'Can Yaman Mania' announced on 19 July 2021. The perfume got available for order after 15 September 2021.



10. Actor is fond of nightlife, partying, and he enjoys watching belly dancing. he enjoys spending time with his family and friends.
11. Yaman can speak different languages, including English, Turkish, German, and Italian.
12. Can is fond of sports and he has a keen interest in basketball.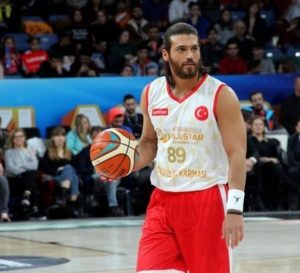 13. Can Yaman loves to drive luxurious cars and even owns one.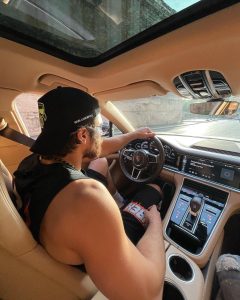 14. He has even completed his one month of military training, which every man falling between 20-41 years on Turkish soil needs to undergo.
15. Can has also launched his book titled his name, 'Can Yaman.'

👉🏻 Related Read
Demet Özdemir – Wiki, Biography, Height, Weight, Career, Affairs, Serials, Boyfriends, Dance, Hometown, Siblings, Parents, and More
15 Most Searched Questions About 'Can Yaman' on Google!
Top Beautiful Turkish Actresses to Watchout NOW! 
Top 5 Handsome TURKISH Actors!
Hande Erçel – Wiki, Biography, Height, Weight, Awards, Boyfriends, Family, Parents, Affairs, Relationships, Siblings, and More!
Can Yaman Sizzling Gallery!
🔥 TRENDING 🔥
✅ Can Yaman Mania – The Fragrance that's Going to Mesmerize You! 
✅ Ayushmaan Sethi (Younger Son of Archana Puran Singh and Parmeet Sethi) – Know all about him right here! 
✅ BK Shivani (Brahmakumaris) – Wiki, Biography, Height, Weight, Husband, and More! 
✅ The Modern Singhs – Wiki, Biography, Height, Weight, Children, Relationships, Hometown, YouTube, and More 
✅ Hansraj Raghuwanshi – Wiki, Biography, Career, YouTube, Songs, Albums, Hometown, Controversy, and More!