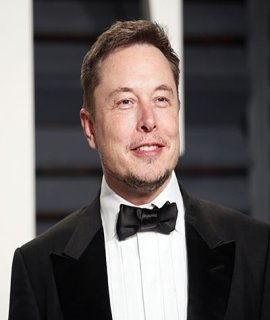 Elon Musk to soon Host 'Saturday Night Live' (Miley Cyrus Musical Guest)
Full Name
Elon Reeve Musk
Born On
June 28, 1971 (age 49) in Pretoria, South Africa
Occupation
Founder, CEO, lead designer of SpaceX CEO, product architect of Tesla, Inc. Founder of The Boring Company and X.com Co-founder of Neuralink, OpenAI, and Zip2 Chairman of SolarCity
Parents
Errol Musk (father) Maye Musk (mother)
Technology mogul, Elon Musk is all set up for a new gig in addition to his unique and innovative jobs as CEO of electric cars manufactured at Tesla and spaceship maker SpaceX. Elon Musk is soon going to host the most iconic and fun TV show ever, 'Saturday Night Live.'
Also Read | 93 Academy Awards 2021: The Complete Winner List Here | The Celeb Bio
Elon Musk has spared time out of his busy schedule of innovative jobs to appear on the show on 8 May 2021. Currently, speaking of Elon Musk's estimated fortune, it is somewhere around $177 billion (As per Forbes Magazine). And, SpaceX, as we know is already on the mission that sends astronauts to the International Space Station.
Also Read | Best Routine for a Super Healthy Life
Elon Musk will have 'Miley Cyrus' as his musical guest on the show.