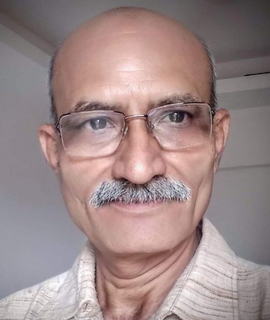 Deepak Antani- Wiki, Movies, Age, Height, Wife, Gandhi, Dr., Actor, Biography, Bio, Parents, Siblings, Family, Hometown
Full Name
Deepak Madhukant Antani
DOB (Age)
20 September 1964 (age 58 years; as of 2022)
Hometown
Bujh, Gujarat, India
Occupation
Indian actor, director, and theatre artist
Known For
Playing role of Mahatma Gandhi in the Hindi film 'Gandhi Godse Ek Yudh
Biography
Deepak Antani is an Indian actor, director, and theatre artist who mainly appears in Gujarati films and theatre plays.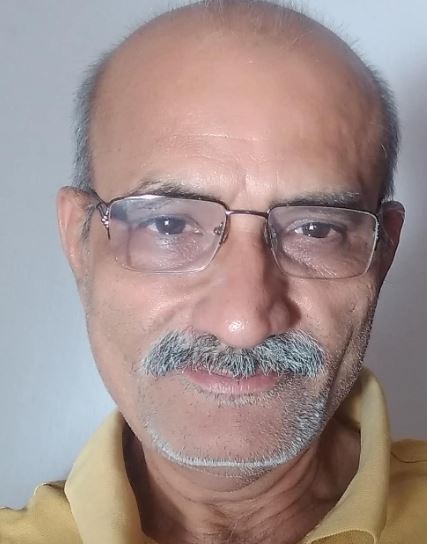 In 2023, he was appreciated for his role as Mahatma Gandhi in the Hindi film 'Gandhi Godse Ek Yudh.' Deepak Antani was born on 20 September 1964 (age 58 years; as of 2022) in Bhuj, Gujarat. He did a diploma in electrical engineering from State Board of Technical Examinations Gujarat. Later, he pursued graduation in performing arts at Maharaja Sayajirao University of Baroda, Gujarat.
Physical Statistics
Height: 5′ 9″ (approximately) in feet inches
Eye Color: Black
Hair Color: Bald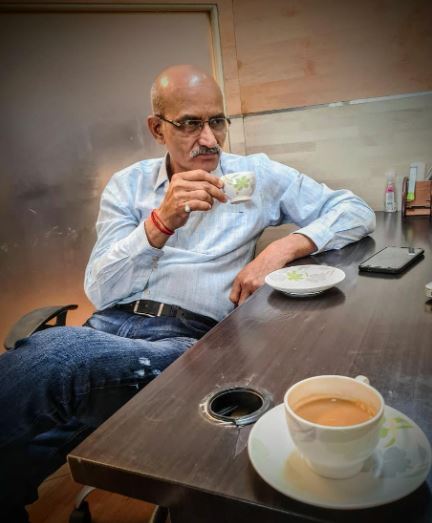 Deepak Antani Family/Parents
Antani's father is Madhukant Antani and his mother is Jaykumari Antani, who has passed away. 
Wife & Children
Deepak Antani got married to a HR consultant Deepti Antani on 23 June 1989. The couple has a daughter Falak Antani (a freelance artist) and a son named Tathya Antani (business analyst).
Career
In 2000, Deepak Antani played the role of Mahatma Gandhi in a theatre play 'Sardar Patel.' He has played the role of Gandhi in various theatre plays such as Yug Purush, Bander ki Atmakatha, and Janta ki Adalat. Interestingly, in his debut Hindi film also he portrayed Mahatma Gandhi in the film 'Gandhiji My Mentor.' Deepak then appeared in a few more Hindi films like Pagal Kar Diya Toone (2019), Mujib: The Making of Nation (2022), and Maare Shu (2022). In 2023, he was offered the Hindi film Gandhi Godse Ek Yudh in which he portrayed Mahatma Gandhi one more time. Deepak Antani has also acted in a few short films like Jawab La Jawab, Gandhiji Ni Garima, Mahatma ke Mahatma, and the Jang-e-Azadi in which played Mahatma Gandhi. He has appeared in Hindi TV shows like The Family, Crime Patrol, Antral, Barrister Babu, and Ajab Sas Ki Gajab Bahu. 
Director
Apart from acting, he has also directed a few Gujarati films. He made his directorial Gujarati debut with Bhav Bhav Na Bharthar. Some of his other Gujarati films as a director are Dil Ma Vasto Desh. (2016), Pritam Apni Paheli Prit (2017), and Thank You Boss (2022). 
Some of the Gujarati TV serials directed by Deepak are Samvad, Sakhi, Sahiyar, Kaki Bhare Paki, and Sankalp for DD Girnar. Deepak has also worked as a film producer with Doordarshan, ETV Gujarat, and Shree Falak Films. 
He was appointed as the channel head at Transmedia Limited. He was also the chief operating officer at Pranami Broadcasting Limited in Ahmedabad and a B+ grade artist at AIR Aakashwani, DD Girnar, and DECU – ISRO. At DECU – ISRO and T'cast on DD Gujarati, he has worked as a program producer. He has also produced a few songs. 
Deepak Antani is known for his articles published in various magazines and newspapers such as Chitralekha magazine, Gujarati Daily, and Complete Cinema. Apart from articles, he has penned down a few poems and stories for theatre plays.
Antani has featured in a few TV commercials as well. 
Awards & Honours
1. In 2004, he won Best Director for the film Bhav Bhav na Bharthar
2. He was awarded Best Director for the film Film "Kanku Purayu Maa Amba na Chok ma" in 2007. 
3. In 2013, he received Best Director for the film "Pritam Aapni Paheli Preet"
4. He was recognized as top 100 record holders of 2019 for the most number of Mahatma Gandhi-related performances by a Gandhi Look-alike India Book of Records in 2019. 
5. In the same year, he was awarded Best Short film 'Gandhi Hatya' under the category of Ideals of Mahatma Gandhi at International Gujarati Film Festival, Los Angeles (USA). 
6. He got Best Actor for the short film Jawab La Jawab at International Art House Film Festival. 
7. In 2020, his name was entered in the Limca Book of Records for looking like the real Bapu in Gandhi's costume.
Interesting Facts About Deepak Antani
1. Deepak Antani's full name is Deepak Madhukant Antani.
2. In the initial years of his career, he worked as an electrical technician at Petrochemicals Corporation Ltd in Vadodara, Gujarat.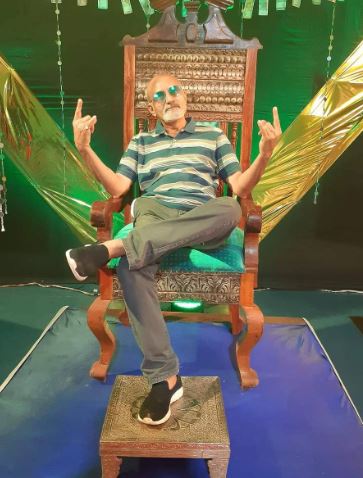 3. His address is C – 13, Nebula Apartment, Near Grand Bhagwati, S G Highway, Bodakdev, Ahmedabad (380054)
4. He belongs to a Hindu family.
5. Deepak can speak languages like Gujarati, Hindi, and English.
6. His voice has been used in various documentaries of Mahatma Gandhi and also in Mahatma Gandhi Museum, Rajkot.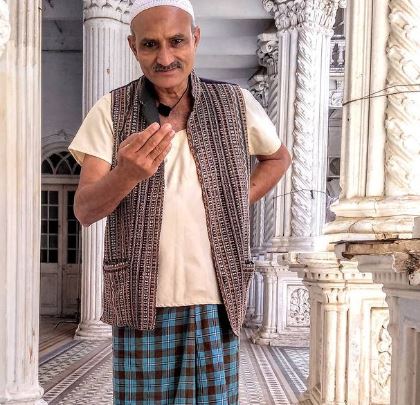 7. During an event Walk With Gandhi, he appeared as a virtual Gandhi. 
8. In 2016, his film Gandhiji My Mentor (2016) was among the official selection for The Chandler International Film Festival, 5th New Jersy Film Festival, New York Indian Film Festival, MIAMI Independent Film, and UK Monthly Film Fest (2016).
9. He participated in Pad Yatra that started from Bhagwan Nagar district to Sanosara village in Gujarat and walked around 150 km in 6 days in January 2019. 
10. In 2022, he was featured in the music video Jadu Salona by the Indian singer Amit Trivedi.
Related Read:
 Latest Read: