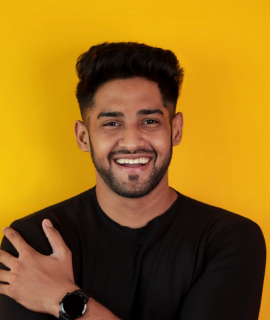 Mahesh Keshwala (Thugesh)- Wiki, Bio, Height, Weight, Family, Relationships, Interesting Facts, Career, Biography, and More
Full Name
Mahesh Keshwala
Hometown
Porbandar, Gujarat, India
Occupation
YouTuber, Model, and Content Creator
Known For
Being a YouTuber and popularly known as 'Thugesh'
Biography 
Mahesh Keshwala aka Thugesh is an Indian YouTuber, model, and content creator, who is basically from Porbandar, Gujarat, India. He was born and brought up in Mumbai and is currently living in Thane, Mumbai, India. Mahesh Keshwala has done his schooling at St. Xavier's English High School in 2012 and 2017, he went to K. J. Somaiya College Of Arts And Commerce, Ghatkopar, Mumbai, India. After that, Mahesh Keshwala went to study at VPM TMC LAW College. Currently, Mahesh is working as a YouTuber, where he mainly posts roast videos on his channel. 
Physical Statistics 
Height – 5'11" (in feet inches)
Weight – 73 kg (in kilogram)
Eye Color – Black
Hair Color – Black 
Parents/Siblings 
Mahesh Keshwala aka Thugesh hasn't shared much about his parents and siblings. He was born and brought up in Mumbai. 


Girlfriend/Wife
Thugesh hasn't shared information about his personal life too. 
Mahesh Keshwala (Thugesh) Career
Mahesh Keshwala aka Thugesh always wanted to be a cricketer and he has played district and zonal. However, he didn't continue it through. 
Mahesh Keshwala aka Thugesh's Modeling Career
After one of his friends suggested him to be a model in 2016, he took his advice seriously. Mahesh Keshwala used to do theatres and plays, where his friends advised him to go for modeling competition because of his good looks. He enrolled in the contest, where he was asked a question, 'how important is it to prove yourself?' Mahesh lost the contest, however, he got a call after two days. He was told that for the National level modeling competition, a guy from Mumbai had left. So, he was called for this contest. Thugesh was however disappointed with his performance in this contest.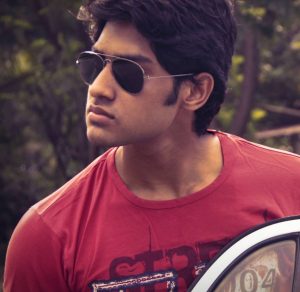 Mahesh Keshwala then motivated himself to appear for the contest again, next year. He started working on his body and personality before appearing for the competition. He won both interstate level competitions that year. Mahesh was titled, Mr. University India. After that, one of the judges of these competitions suggested him to be a part of Pune Fashion week. Thugesh auditioned, and he got selected. Mahesh Keshwala believes it was a moment of pride when he walked the ramp. After that, he walked for many fashion shows like India Fashion Walk. He has appeared in Lux Cozi advertisements.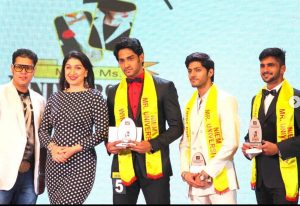 After doing modeling for a while and after seeing the culture of the modeling world, where male models are not treated well, freshers are not paid. He started getting into depression due to all such situations, so he decided to leave modeling. After that, he enrolled in LLB.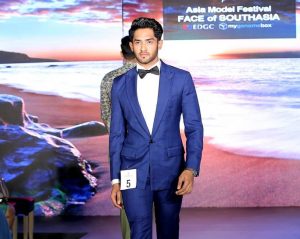 Mahesh Keshwala aka Thugesh's YouTube Career
Thugesh's YouTube story started in January 2014, when he first got WIFi at his home and he started watching YouTube videos. He used to watch videos of then famous creators like BB Ki Vines and Mumbaiker Nikhil. He then started thinking if these creators can do it, he can do it too. So, he created his YouTube channel, however, had no idea about what he's going to post on the channel.
Since he loves traveling, he started making videos like, 'Top 10 Places to Visit in Mumbai' and he named his channel, 'Top 10 List India,' and he still has the banner of this channel. He created the script and he couldn't edit it. He got scared of the editing software he had on his PC. So he just dropped the idea of this channel. 
Then, he was watching a channel called Thug Life Videos (TLV) on YouTube and wondered why no one was making Thug Life videos on celebrities, cricketers, or politicians in India. So, he started making Thug Life videos on celebrities and cricketers. Mahesh's first-ever video on YouTube channel, Thug Life Compilations, titled 'Ultimate Chris Gayle Thug Life Compilation |Indian Thug Life | Desi Thug Life.' He edited and uploaded this video from his phone, and didn't get much response. So, he just dropped the idea of YouTube again. 
Mahesh Keshwala aka Thugesh was studying Company Secretary (CS) at that time along with doing his B.Com. He appeared for CS exams and after that, he randomly opened his YouTube channel again. He was surprised to see that the video has more than 5 Lacs views (2014) and his AdSense account had $122.01. Mahesh then knew that this is what he wanted to do. He then started making thug life videos and his first income from YouTube was Rs. 24,000. 
Mahesh Keshwala aka Thugesh was also doing a part-time job somewhere. So, he took his savings and his salary and purchased a DSLR Canon 700D. Mahesh was always interested in making face cam videos, and he was interested in making videos on stories related to ghosts and unnatural activity. He uploaded a few such videos and got backlash on all these videos. So, he continued making Thug Life videos again and deleted all story-related videos from his channel. 
At this point, he just had one income source, YouTube, and he already left modeling and CS. During this time, he got an email from YouTube that his channel was monetized and he was panicked. Mahesh used to be in stress, and he believes that it was the worst phase of his life. Mahesh had around 2 Lacs subscribers at this point. Then, he decided, he won't leave YouTube this time. So, he researched and got to know that YouTube can monetize his channel again if he makes face cam videos. Mahesh stopped making videos and he didn't upload for a year and had no income because of the demonetized channel. His channel had around 150 videos with most of his videos having a million views. His subscribers left and he had 0 views on his channel. 
After that, he took his savings out from the bank and bought a high-quality light and a camera lens, and then started making face cam thug life videos. He uploaded his first videos again, which got backlash from people, after which he deleted that video. However, he motivated himself again and started making thug life videos and didn't focus on hatred coming from people. Mahesh kept uploading such videos and slowly people started making videos. 
However, Mahesh was not satisfied with the channel name, which was Thug Life Compilations then. So, he clubbed his name Mahesh with Thug (as he was making Thug Life videos) and titled his channel name, Thugesh. People suggested Mahesh to change the channel name, however, he didn't change it. 
Mahesh Keshwala then started uploading videos, which he previously deleted from the channel and clubbed it with face cam, and started uploading videos again. By the time he did that, people had already copied and uploaded his deleted videos. So, he started getting hate again from people. But he continued the efforts and kept on making videos. He uploaded a roast video on Bigg Boss, then on Tik Tok. Meanwhile, he started another channel, Thugesh Unfiltered (Aug 25, 2018), where he started vlogging about him traveling across the world. He is even uploading game plays on the second channel now. 
In between, the controversy between creators on YouTube and TikTok and that's when his first channel got a boom and Thugesh almost 5.5l subscribers. Then, Mahesh uploaded 12 videos in 12 days (on both channels), for which he worked really hard. He used to do the shooting, scripting, and editing. Then 'Kunal Kamra' roast, which got an amazing response from people. The day his controversy happened, Mahesh didn't sleep that night and prepared a script for his Kunal Kamra roast video. He shot the video the next day and uploaded it on the channel. This video received more than one million views. Mahesh Keshwala on 1 June 2020, the day, when Thugesh's channel was about to reach 1 million subscribers. Currently, he is working as a YouTuber and he collaborates with other famous YouTuber like Salil Jamdar and Mumbaiker Nikhil and has more than 2 million subscriber on channel 'Thugesh.'
Interesting Facts About Mahesh Keshwala aka Thugesh 
1. Mahesh Keshwala is an Indian YouTuber and vlogger, who has more than 2 million subscribers on his channel. 
2. He can speak multiple languages, including Hindi, Marathi language, English language, and Marwari language.
3. Thugesh has also met another famous YouTuber, Salil Jamdar. 
4. Mahesh's first income from YouTube was Rs. 24000. 
5. Mahesh Keshwala is seen in Ankit Tiwari's music video, Main Nahin Jaunga which releases on 21 December 2021. 
6. Thugesh aka Mahesh Keshwala loves to keep himself fit. He loves boxing to stay in shape. He consistently goes to the gym.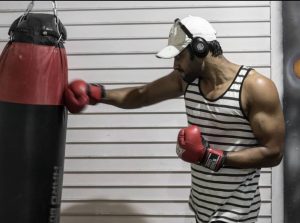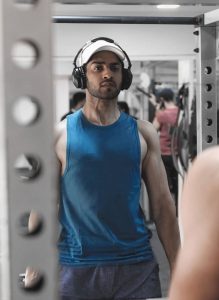 7. Mahesh always wanted to be an actor and he has appeared in many short films free of cost. Besides, he has done so many skits as well. 
8. Mahesh Keshwala is a model and he has walked the ramp for different fashion shows. 
9. He was selected for Face of South Asia, where he competed with contestants from many other countries like Nepal, Sri Lanka, and UAE. 
10. Thugesh has done advertisements for Lux Cozi. 
11. Thugesh is an avid traveler and he often loves to explore different places.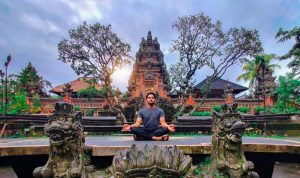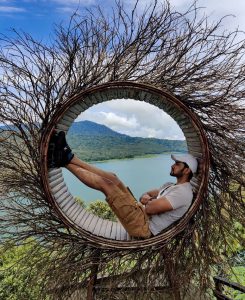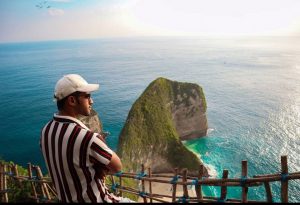 12. Mahesh Keshwala has received a golden play button for crossing subscribers on his YouTube channel. 
13. Thugesh loves swimming, cycling, and playing football.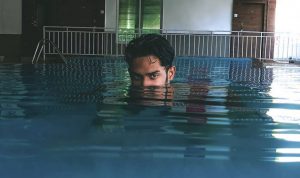 14. Mahesh Keshwala has won multiple awards including, Mr. Mumbai University 2017, Mr. Academia Mumbai, 2017, first runner up at Mr. Academia India finale, and Mr. India University 2017. He was also nominated in the subcategory for Mr. Photogenic and Mr. Robust for best physique. 
15. Mahesh Keshwala has another YouTube channel titled, Thugesh Unfiltered. 
16. The most popular video on his channel, Thugesh is REPLY TO AWEZ DARBAR!! ⚫THUGESH with more than 3.5 million views followed by another video TEAM 07 ROAST! ⚫THUGESH also has 3.5 million views in 2021. 
17. The most popular video on his other channel, Thugesh Unfiltered is HOW I MET & COLLABED WITH TIKTOK'S JOKER!! @RIZ XTAR with approximately 1.6 million views in 2021. 
18. Mahesh Keshwala has a crush on Norah Fatehi.