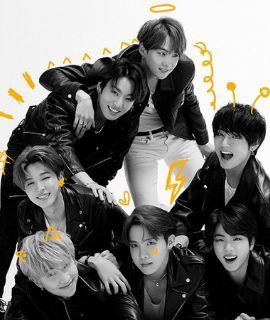 BTS aka Bangtan Boys Details: For Every 'BTS Simp' Out There!
Full Name
BTS aka angtan Sonyeondan
Originated in
South Korea, Seoul
Genres
EDM, Hip Hop, K-Pop, R&B, and Pop
Years Active
2013 till date
Members
RM, Jimin, V, Jungkook, Jin, Suga, and J-Hope
BTS aka Bangtan Boys- Everything You Need to Know!
BTS aka Bangtan Boys: Some Details 
Also known as – Bangtan Boys, Bangtan Sonyeondan, Beyond the Scene, and Bulletproof Boy Scouts 
Originated in – South Korea, Seoul
Genres – EDM, Hip Hop, K-Pop, R&B, and Pop
Years Active – 2013 till date 
Members – RM, Jimin, V, Jungkook, Jin, Suga, and J-Hope
Who is BTS? 
BTS 방탄소년단 aka Bangtan Sonyeondan, popularly known as the Bangtan Boys is a 7 member South Korean boy band who formed the band back in 2010 and made their debut under Big Hit Entertainment in 2013. The septet consists of RM, Jimin, V, Jungkook, Jin, Suga, and J-Hope. All of them co-writers and co-produces almost everything on their own. BTS, originally a hip hop group has evolved with time in their music and has tried different genres, which has never failed to impress the fans, also known as ARMY. 
BTS Lyrics Inspiration  
The septet used lyrics that are mostly focused on social and personal commentary, generally touches the theme of mental health and the problems that kids face during their school-age, youngsters, loss, loving oneself, and individualism. BTS work features references to psychological concepts and literature. They have released several albums to date and they have been to several world tours as well.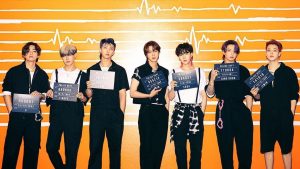 BTS Debut, Recognitions, Awards
They started their first single album '2 Cool 4 Skool' back in 2013 followed by their first Korean-language studio album, 'Dark & Wild.' After that, BTS released their Japanese-language studio album, 'Wake Up' in 2014. In 2016, BTS came up with their second Korean studio album, 'Wings,' which sold one million copies alone in South Korea. BTS managed to cross the global music market by 2017, where they led Korean Wave into the US, breaking numerous sales records. 
They became the 'first Korean group' who received a certification from the 'Recording Industry Association of America' (RIAA) for their single 'Mic Drop.' They were even the first Korean act to top the US Billboard 200 chart with their album, 'Love Yourself: Tear' in 2018. BTS also became the fastest group after the Beatles to earn number-one albums in less than two years. 
It was their album, Love Yourself: Answer (2018) that became the first Korean album certified platinum by the RIAA. They became the first all-South Korean act to achieve number one on the Billboard Global 200 and US Billboard Hot 100 with their single, 'Dynamite,' which was even nominated for a Grammy. BTS became the first group to have three number one debuts on the Hot 100.

More About their Awards and Recognition!
BTS is the best-selling artist in South Korean history and they are even known for holding best-selling albums in South Korea with Map of the Soul: 7. They also holds the record for being the first and only Asian and non-English speaking act to be named the 'IFPI Global Recording Artist of the Year' in 2020. They were even placed at number 45 to chart on Billboard's Top Touring Artist of the 2010s. 
Moreover, BTS became the first Asian and first non-English speaking act to heal and sell out both 'Wembley Stadium and Rose Bowl Stadium' during their Love Yourself World Tour. BTS was even featured on Time's international cover as 'Next Generation Leaders' and they have also been listed amongst the 25 most influential people on the internet (2017-2019). They were even on the list of 100 most influential people in the world back in 2019, where BTS was dubbed 'Princess of Pop.'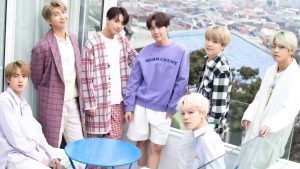 BTS has even received numerous accolades for all the work they have done. That includes 24 Golden Disk Awards, 6 American Music Awards, 9 Billboard Music Awards, and nominations for a Brit Award and Grammy Award. BTS's establishment of their 'Love Myself' anti-violence campaign, for which they partnered with UNICEF, they addressed the United Nations 73rd and 75th General Assemblies to become the youngest ever recipients of the 'Order of Cultural Merit' from the 'President of South Korea' because of their effort and contribution in letting the world know about their Korean language and culture. 
That's How BTS Got Their Name! 
BTS stands for the Korean expression, 'Bangtan Sonyeondan,' which means 'Bulletproof Boy Scouts.' J-Hope from the band says that the name 'BTS' means the desire of the group to block out criticisms, expectations, and stereotypes, which aims at adolescents like bullets. BTS is known as  Bōdan Shōnendan (防弾少年団) in Japan, which has the almost the similar meaning there. In 2017, the band, however, decided to announce that their band, 'BTS' will also stand for 'Beyond the Scene,' making it a new identity for their brand. Besides, their band name also means 'growing youth BTS' who are going beyond the realities they face, and constantly going forward. 
BTS Korean Language Studio Albums
Dark & Wild – 2014 
Wings – 2016 
Love Yourself: Tead (2018)
Map of the Soul:7 – 2020
Be – 2020 
BTS Japanese Language Studio Albums
Wake Up – 2014 
Youth – 2016 
Face Yourself – 2018 
Map of the Soul:7 – The Journey – 2020 
Films, TV Work, Online Shows, Exhibitions Done by BTS
BTS has been part of quite a few films, videos, exhibitions, TV shows, and online shows. Their films have included 'Burn the Stage: The Movie' and their exhibitions include Butterfly Dream: BTS Open Media Exhibition. Moreover, BTS's TV work included eight episodes of 2018 Run BTS! Their online shows include 15 episodes of BTS GAYO (2015-2017). 

Concert Tours by BTS
The Red Bullet Tour (2014-2015)
Wake Up: Open Your Eyes Japan Tour (2015)
The Most Beautiful Moment in Life On Stage Tour (2015-2016)
The Wings Tour (2017)
Love Yourself World Tour (2018-2019)
Map of the Soul Tour (TBA)
Who are the Seven Members of BTS? 
Kim Nam-joon aka RM (rapper), Jimin, V, Jungkook, Jin, Suga, and J-Hope