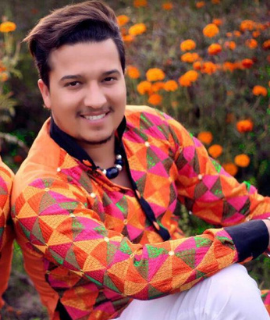 Manmeet Singh (Punjabi Sufi Singer)- Wiki, Bio, Death, Sain Brothers, Height, Weight, Family, Relationships, Interesting Facts, Career, Biography, and More
Occupation
Sufi Singer for Sain Brothers
Death
2021 (In Dharamshala, Himachal Pradesh. India)
Biography
Manmeet Singh was one of the singers from a singing group famed for their Sufi melodies, Sain Brothers. Manmeet was born and brought up in Amritsar, India. He completed his schooling at St. Xaviers School, Chheharta, Amritsar in 2009. After that, he went to Khalsa College, Amritsar, India in 2014. Manmeet Singh started his singing career on 1 January 2006 and he used to sing Sufi melodies with his brother for a singing group called Sain Brothers.
Physical Statistics
Height – 5'5" (in feet inches)
Eye Color – Black
Hair Color – Dark Brown
Parents/Siblings
There is not much known about his parents. Manmeet Singh has two siblings, one brother, KP Singh (Lead singer at Sain Brothers), and a sister.
Girlfriend/Wife
Manmeet Singh never revealed his relationships.
Career
Manmeet Singh was a co-singer in the singer group famed for Sufi melodies, 'Sain Brothers.' He started singing in January 2006, which continued till the time of his death. Both Manmeet and KP had performed various TV shows, stage performances, and other shows as singers.
Manmeet Singh and KP Singh appeared in Suraan De Waris, which is a TV show providing a platform to talented singers who have an excellent command over Sufi and folk music in 2012. On 22 March 2020, Manmeet Singh and KP Singh were seen in Punjabi movie, Jaanu Unmarried for a song called Duniyadari.
Interesting Facts About Manmeet Singh (Punjabi Sufi Singer)
1. Manmeet Singh was an amazing singer who used to sing Sufi melodies with his brother for a singing group called 'Sain Brothers.'
2. He was fond of traveling and used to explore new places whenever he had time.
3. Manmeet Singh was fond of water sports and outdoor activities.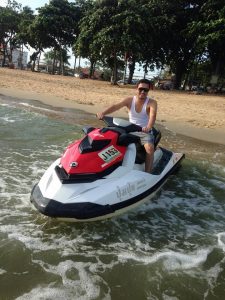 Death
Manmeet Singh, the well-known Punjabi Sufi singer from Amritsar died after falling into a gorge in the Kareri lake area of Himachal Pradesh's Kangra district. Manmeet had gone to Dharamshala for vacations with his friends and brother. As per the reports, they had gone to Shahpur, which is approximately 25km away from the lake. The group went to Kareri from Shahpur and due to torrential rains, Manmeet Singh slipped into Kareri lake. After getting the news of Manmeet's death, his parents immediately reached the spot. Manmeet's body was recovered from Kakeri lake by the locals.
More Here
Tokyo 2020 Olympics 2021 List – Ceremony, Complete List of Athletes Selected, Schedule, Live TeleCast India