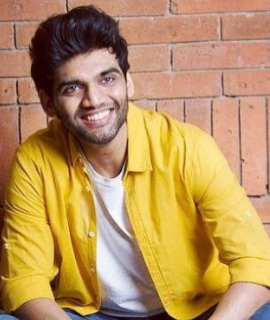 Salil Jamdar – Wiki, Bio, Height, Weight, Wife, Family, Relationships, Controversy, Interesting Facts, Career, Biography, YouTube, Acting, and More
Full Name
Salil Milind Jamdar
Hometown
Thane, Maharashtra, India
Occupation
Actor, Singer, Writer, YouTuber
Famous For
Making Parody videos on Bollywood Songs
Biography
Salil Jamdar is an actor, singer, and YouTuber who is famous for making parody videos on Bollywood songs which he uploads on his YouTube channel, Salil Jamdar & Co. Salil Jamdar was born in Nagpur, India. However, his family decided to move to Thane, Maharashtra, India, later. Salil Jamdar completed his education from Thane, and he was a sincere student throughout his school time.
After completing his schooling, Salil appeared for the IIT-JEE entrance exams. However, he didn't get through it. He dreamt of studying in IIT, and due to his insufficient marks in the entrance exams, he was unable to get a seat in the college. Salil Jamdar then got admission at KJ Somaya College, Vidyavihar in a computer engineering course. Salil had no interest in getting a degree. That eventually turned him into a backbencher and a rebellious child. Salil's interest arose in Hindustani Classical Music, and he then started training in classical music, for which he didn't mind bunking his classes.
Physical Statistics
Height – 5'9" (in feet inches)
Weight-72 Kg (in Kilogram)
Hair Color-Black
Eye Color- Brown
Parents and Siblings
Salil Jamdar's father's name is Milind Jamdar and his mother's name is Sadhana Jamdar. He has one younger sibling (sister), whose name is Devika Jamdar.
Wife
Salil Jamdar is a married man and his wife's name is Shaina Bakshi. They got married on 8 January 2018. Shaina Bakshi worked as a line producer, art designer, and stylist for her husband, Salil Jamdar.
Career
Salil Jamdar completed his education and then was recruited by TCS aka Tata Consultancy Services in Mumbai, India. Salil worked with TCS for almost six months and then joined a filmmaking and acting course at Whistling Woods International. Salil used to mimic a lot of famous Bollywood actors while he was doing his filmmaking course. He used to mimic actors like Salman Khan, Aamir Khan, and Shahrukh Khan.
Salil Jamdar worked for a YouTube channel, Shudh Desi Endings in 2014 before the producers of this channel offered Salil Jamdar to commence his own YouTube channel. That's when Salil Jamdar started his YouTube channel titled 'Shudh Desi Gaane' in 2015. He used to upload parody videos and spoofs of movie plots and songs from Bollywood.
In 2016, Salil Jamdar left this channel and created another channel on the same platform named 'Salil jamdar & Co.' Since Salil Jamdar was confident about making parody videos for a long time, he continued the same on this channel as well. Salil started uploading parody videos of films and songs from Bollywood. Besides those parody videos, he even made a few videos on social awareness. Some problems that he addressed through his videos were related to porn (ASLI MARD Chapter 1,2, and 3), which even featured famous YouTuber, Ashish Chanchalani and Rapper Raftaar. In another video, he even addressed blindly following celebrities when it comes to buying specific brands.
Watch it right here:
Interesting Facts About Salil Jamdar
1. Salil Jamdar is a famous YouTuber who makes parody videos on well-known songs and movies.
2. Salil is an avid animal lover, and he owns a labrador dog, Simba, whom he loves spending his time with.
3. Salil Jamdar's favorite sport is Tennis.
4. Salil loves exploring new places, and he keeps on travelling to different places across the world.
5. One of the most-watched videos on Salil's channel is ASLI MARD Chapter 3 Ft. Raftaar & Ashish Chanchlani, which has crossed 6 million views in 2021.
6. Salil Jamdar has even made a video on T-Series and PewDiePie controversy.
7. One of the most controversial parody videos uploaded on his YouTube channel is Salil Ka Banana – Sheila Ki Jawani Parody.
8. Salil Jamdar has appeared in Dilwale Gerua Parody that also featured Shah Rukh Khan.