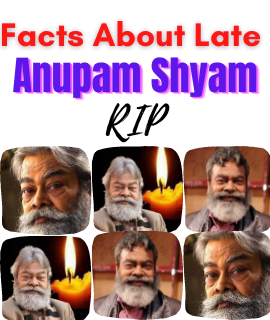 Anupam Shyam Facts Only His Fans Know: Saddened by his Demise!
Full Name
Anupam Shyam Ojha
DOB/Death
20 September 1957 – 8 August 2021
Profession
Indian film and television actor
Hometown
Pratapgarh in Uttar Pradesh
Known For
His character 'Thakur Sajjan Singh' from Star Plus
Anupam Shyam Facts we bet you didn't know!
Pratigya Actor Anupam Shyam dies at 63, leaving behind his acting legacy
'Mann Ki Awaaz Pratigya' Actor Anupam Shyam Ojha, dies at 63. Mostly known for his wicked roles, Anupam Shyam was a prominent method actor. From appearing in the Hindi movie industry and Hollywood to creating his magic on tv, this incredible artist left for the heavenly abode due to multiple organs failure.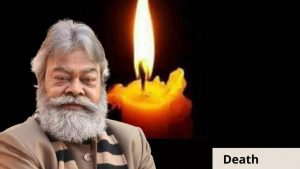 He was admitted to a city hospital in Mumbai ( Maharashtra) due to a kidney infection last week. He was struggling with a prolonged disease which eventually caused his demise putting an end to his sufferings.
To honor his bequest, here we are sharing some facts about this legendary actor. :
1. Connected to the Roots of Pratapgarh
Born and raised in Uttarpradesh's Pratapgarh, Anupam Shyam Ojha Was deeply connected to his roots. He always used to visit his native place and meet everyone in the village as a normal person.

2. Loss of Money
Last year, Shyam was undergoing dialysis and was shifted to the Goregaon hospital after he slumped during his dialysis. The actor's family had also requested financial aid from his friends and colleagues in the entertainment industry for his treatment.

3. Financial Aid from the Industry
After his family's request, many acquaintances came in support of money. Cine and TV Artists Association (CINTAA) also shared a post requesting monetary donations. After reading that post, the famous Bollywood celebrity, Sonu Sood also came out for his help.

4. A Dramatic Arts Student
Since childhood, Anupam Shyam was inclined towards art, drama, and acting. He chose to follow his passion and completed his higher degree from Bhartendu Academy of Dramatic Arts, Lucknow, Uttar Pradesh. Later he also started working in Shri Ram Center Rangmandal in Delhi.

5.Television's Thakur Sajjan Singh
He made his television debut with the pilot episodes of Amaravati ki Kathayein. He did multiple roles in the tv industry but was mainly known for his villainous character play. Despite working in so many movies and TV serials, he rose to fame by playing Thakur Sajjan Singh in the Mann Kee Awaaz Pratigya.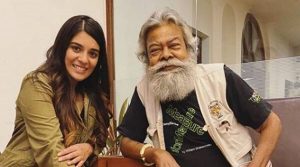 He essayed the role of Pooja Gor's (female lead- Pratigya) father-in-law on the show. Aloof from this, he was also seen in many daily soaps like Agle Janam Mohe Bitiya Hi Kijo, Doli Armano Ki, and more. He again started working in 'Mann Kee Awaaz Pratigya-2 (मन की आवाज़ प्रतिज्ञा)' before his sad demise.
6. Finest Filmography
He made his silver screen debut with 'Sardari Begum' and 'Dastak' in 1996. While Anupam Shyam has done big and small roles in numerous movies. A few of his well-known movies are Aamir Khan's Lagaan, Hazaaron Khwaishein Aisi, Shakti: The Power, Halla Bol, Lajja, Nayak, Pyaar Toh Hona Hi Tha, Parzania, Munna Michael, and many others.

7. Move Towards International movies
Now, this might come as a shocker to you all but this gem of Indian cinema wooed everyone with his exemplary acting skills in the west as well. His first international movie was 'Little Buddha'. In 2009, he was a part of the Oscar-winning movie, Slumdog Millionaire.
8. Political Interest
In December 2011, he came out in support of Anna Hazare's movement. In 2014, he expressed his desire to contest Lok Sabha elections from BJP in Allahabad or Pratapgarh.

9. Met Dalai Lama
He got an opportunity to meet the 14th Dalai Lama, spiritual leader of Tibet, and a retired political leader of Tibet in 2019.

10. A Man with a Big Heart
Not only a great artist, but Shyam was also an outstanding human being. He used to run an NGO for needy students.
11. Relativity with Harivansh Rai Bacchan
Shyam's Ancestors are said to be from Raniganj which is near the native village of renowned poet Harivansh Rai Bacchan.
With a heavy heart, we have to accept the fact that Bollywood lost its star which is now shining from heaven and inspiring the generations to come.
Latest Update
Anurag (Anupam Shyam's brother) said in an interview,
Our family has been facing a lot. My mother died last month. Anupam was shocked that he could not go to Pratapgarh (where their mother lived). Without a dialysis centre in the town, going there would have been a major health risk for Anupam. We urged for a dialysis centre in Pratapgarh and Anupam even went to Aamir Khan for the same. Aamir Khan gave us the assurance but stopped picking our calls after a few months."
We hope you like these Anupam Shyam facts. Read more content right here:
Sahdev Dirdo (Bachpan Ka Pyaar)- Wiki, Bio, Height, Weight, Family, Interesting Facts, Career, Biography
29 Interesting Facts About Lara Dutta We Bet You Didn't Know