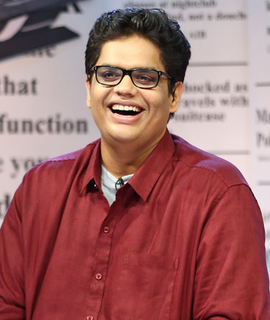 Tanmay Bhat- Wiki, Biography, Age, Girlfriend, Father, Movies, Controversy, Height, Weight, Facts, AIB, YouTube, and More
Hometown
Bombay, Maharashtra, India
Occupation
Writer, Comedian, Producer, and YouTuber
Known For
Being comedian, scriptwriter, performer, producer, co-founder of the creative agency, All India Bakchod (AIB)
Biography
Tanmay Bhat is an Indian comedian and YouTuber who works as a scriptwriter, performer, and producer. He co-founded the Indian creative agency 'All India Bakchod' (AIB). Tanmay was born on 23 June 1987 in Bombay, Maharashtra. He did his schooling at Seth Chunilal Damodardas Barfiwala High School, Mumbai. He pursued his graduation in advertising from R. D. National & W. A. Science College, Bandra, Mumbai, from 2007 to 2010. Tanmay's zodiac sign is Cancer. 
Physical Statistics
Height- 6'3" (in feet inches)
Weight- 90 kg (approximately)
Eye Color- Brown
Hair Color- Black
Body Measurements- Chest- 45 waist-40 biceps-16
Parents/Siblings
Tanmay Bhat's father's name is Arun Bhat, and his mother's name is Jaya Bhat. He does not have any siblings.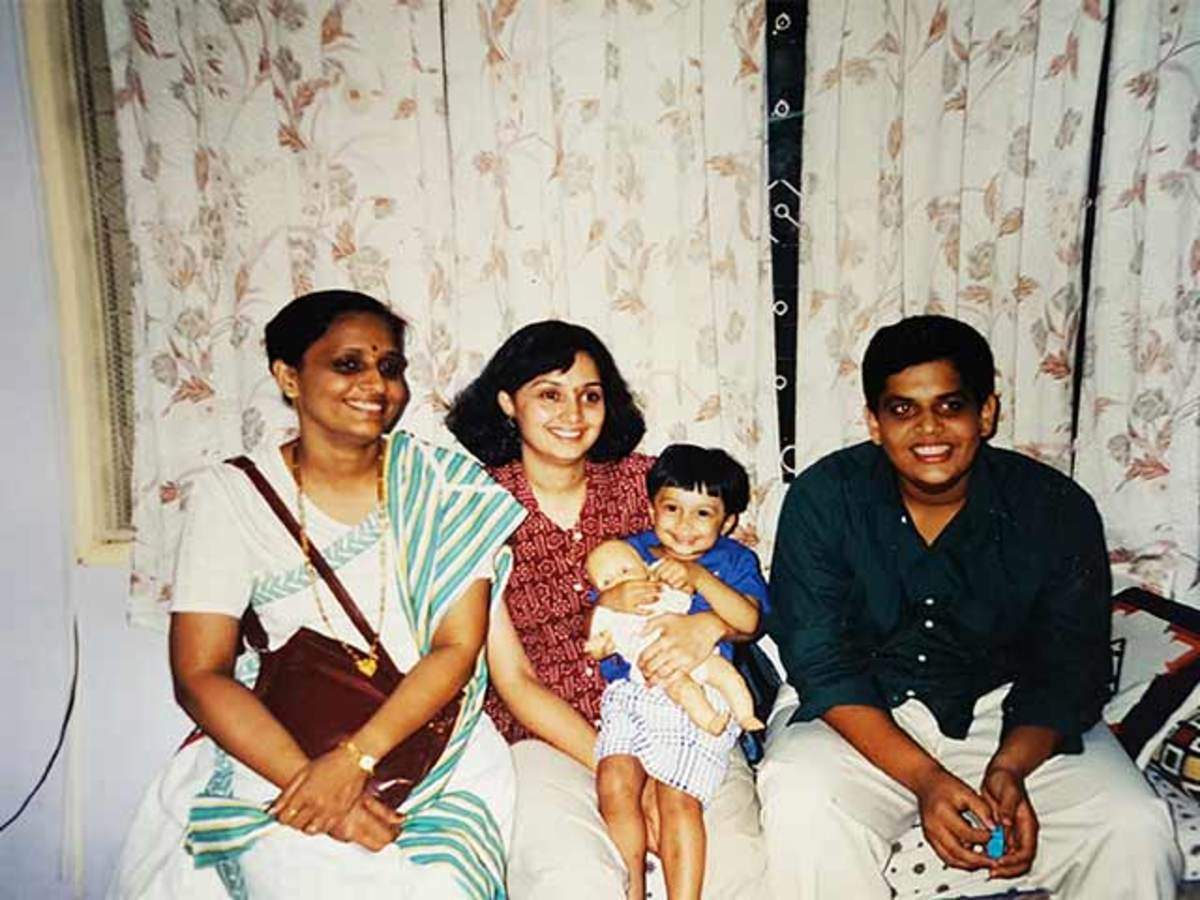 Girlfriend
Tanmay Bhat is rumored to be in a long-term relationship with the editorial head of BuzzFeed India 'Rega Jha.'
Career
He debuted as a scriptwriter with the TV show 'Hass Ley India' which was aired on UTV Bindass. He has also worked as a writer for MTV shows 'India's Wassup' and 'Nachle Ve with Saroj Khan.' He then started working as a story screenplay writer and dialogue writer for 'Kya Mast Hai Life' and 'Imagine's Oye! It's Friday! with Farhan Akhtar.' Apart from this, he has also worked as a writer and producer for other TV shows like 'India's Got More Talent.' Tanmay has also penned down the script of many Indian award shows.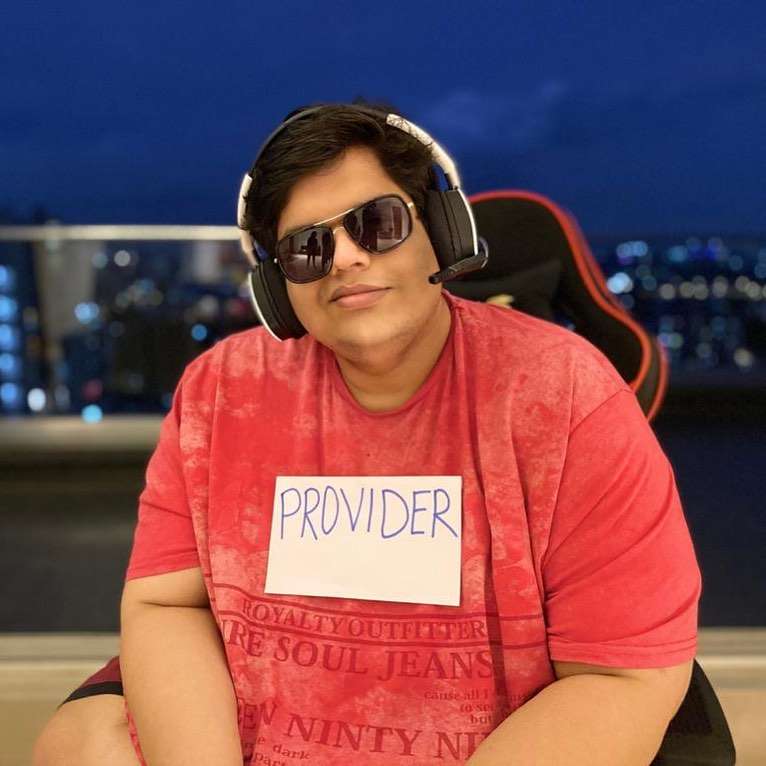 Tanmay Bhatt made a cameo appearance in a few Hindi films like 'Ragini MMS' and 'Mr. X.'
Tanmay gained immense popularity as a comedian. In 2013, he started the YouTube channel 'All India Bakchod' along with other Indian comedians like Gursimran Khamba, Rohan Joshi, and Ashish Shakya. Initially, they started making sketch comedies and performed as stand-up comedians. Their YouTube channel gained immense popularity, and in 2015, their group became a creative agency. Soon, the group became a popular name and collaborated with many popular Indian celebrities.
Tanmay Bhat even started another YouTube channel titled AIB Doosra in 2014, where he posts random fun videos. 
Tanmay has another YouTube channel titled his name where he posts vlogs, reaction videos, and comedy sketches. He even calls celebrities on his channel to make videos with them. Tanmay Bhat also joined another YouTube channel, Honestly by Tanmay Bhat on February 18, 2020, where he uploads Podcasts, live streams, and more! He even shares with his audience some financial knowledge along with experts from different fields to educate them. 
On December 5, 2020, he joined another YouTube channel named Bot Army Clips, where he uploads all his streaming highlights.
More on his YouTube Journey! 
Tanmay Bhat joined YouTube on May 10, 2021, with another channel named Superteam Podcast, where he uploads long podcasts to educate people while collaborating with experts from the fields. The description of this channel says: 
Superteam is the podcast that explores the web3 ecosystem in India. While we are currently focused on the Solana ecosystem in our day jobs, the podcast will continue to be multi-chain and generally focused around web3 and crypto in India. We do not post sponsored content on this channel, and may from time to time disclose any material holdings/investments if the project is being featured on the show.

You can expect to learn new concepts in web3 and get access to our job board. This is NOT meant to guide your investment strategy and featuring a project does not mean we endorse their token.

If you'd like to be featured on the show, send us an email or find us on Twitter (https://twitter.com/SuperteamDAO).

Disclaimer: The information contained herein is for informational and entertainment purposes only. Nothing herein shall be construed to be financial, legal, or tax advice. Trading cryptocurrencies poses considerable
In 2020, he collaborated with various Indian comedians like Ajey Nagar, Kaneez Surka, and Zakir Khan for the live stream "TreeMathon."
His Netflix series "Tanmay Reacts" based on Tanmay's reaction to TV serials and films on Netflix gained immense popularity.
Controversy
In 2016, an FIR was registered against Tanmay for mimicking Sachin Tendulkar and Lata Mangeshkar. Some netizens felt it offensive to demean the legendary celebrities whereas, some netizens took it in a fun way.
In 2017, an FIR was filed against him for posting a controversial Snapchat meme of the Prime Minister of India Narendra Modi.
In 2018, Tanmay was accused of not taking any action against one of his colleagues, who was involved in the sexual harassment of underage girls. He was even replaced as a judge from a comedy show for this act and was also replaced as AIB CEO.
Weight Loss
Tanmay Bhat faced bullying and body shaming for being obese. Since his school days, he was facing body shaming. In 2019, he decided to work on his body and followed a keto diet plan. He lost 110 kg in less than 12 months.



Interesting Facts About Tanmay Bhat
1. In childhood, Tanmay Bhat wanted to become a marine engineer, but gradually, he started developing an interest in comedy.
2. Some of his favorite comedians are Russell Peters, Raju Shrivastava, Jerry Seinfeld, Chis Rock, George Carlin, Louis CK, and Patrice O'Neil. 
3. His favorite quotes are,
Ayyo Warangal"

"Chal ae ae"

"I'd love to slap you, but I'm afraid shit splatters"
4. Tanmay Bhat is a dog lover. He has posted many pictures with dogs on his Instagram account. He even owns a pet dog named, Jaanu, which he adopted back in 2020 with his flatmate Naveed.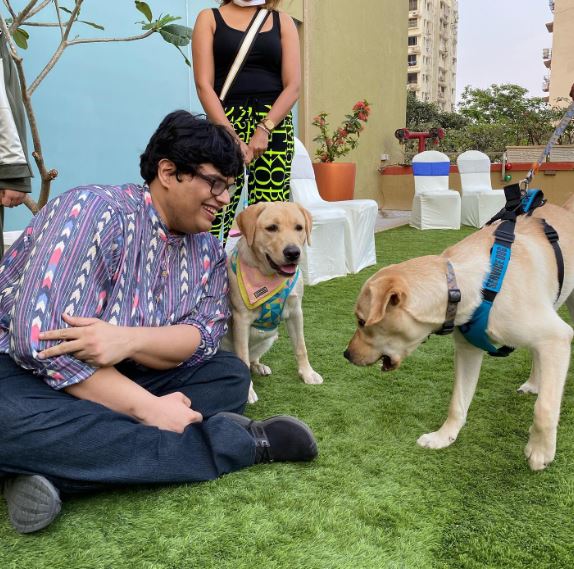 6. Tanmay Bhat loves to eat non-vegetarian food.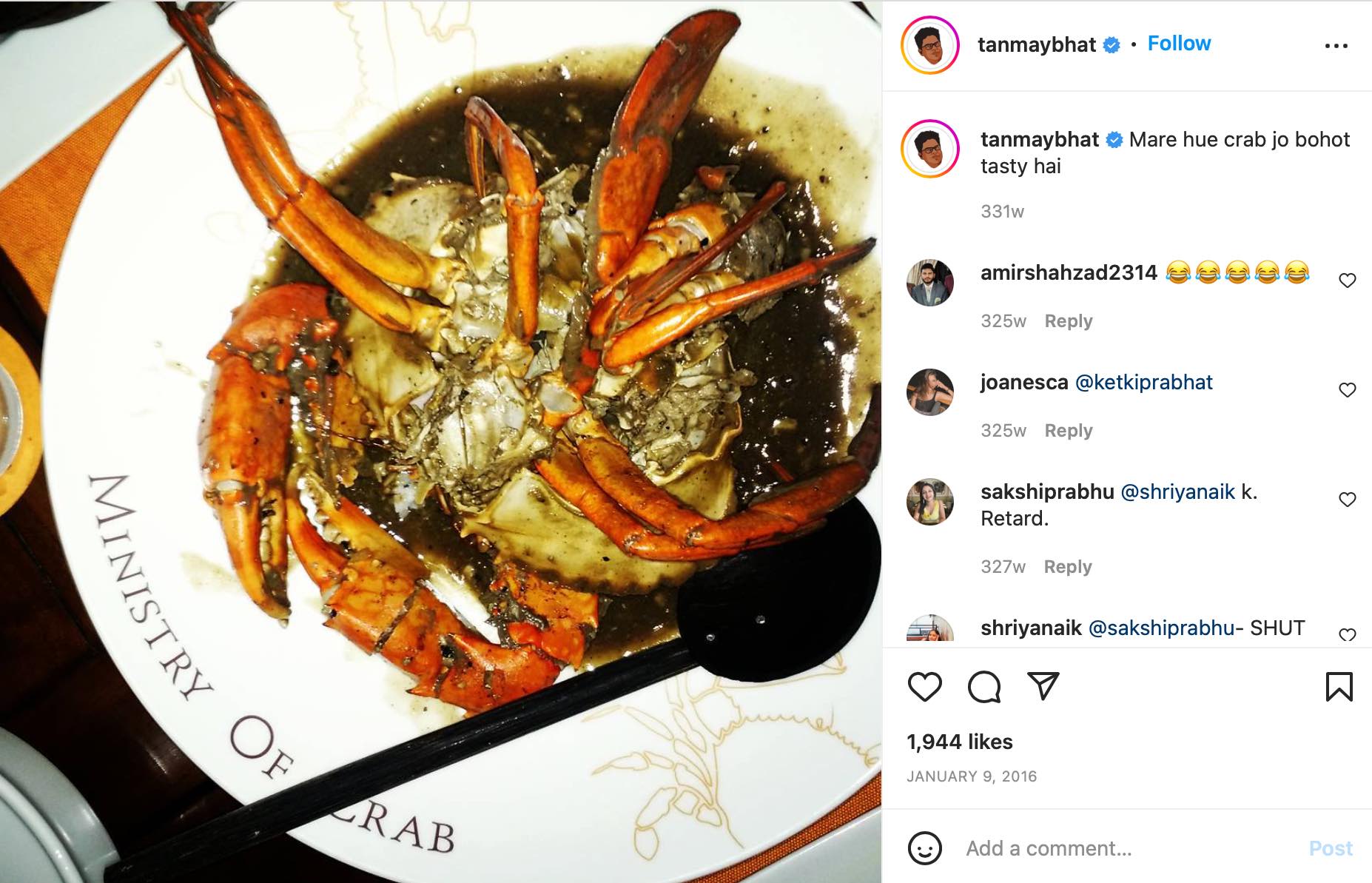 7. Bhat focuses on mental health since he went through a terrible phase in his career while he was working as the CEO of AIB.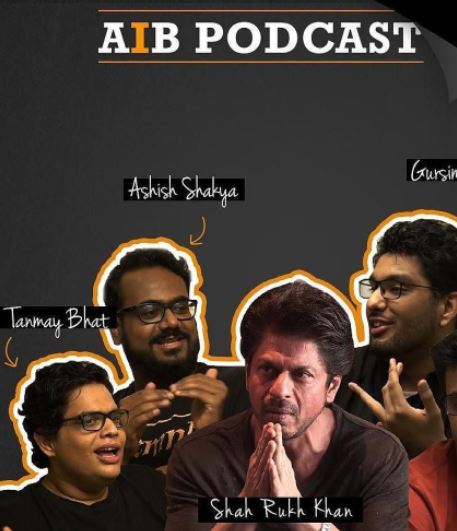 8. Tanmay Bhat was once suffering from Acute Sleep Apnea due to his being overweight. He was 245 kgs and he used to wake up four times every night. He even had certain issues with his lungs for which he was in ICU for 6 days. Tanmay was preparing for almost 50 days for the AIB Knockout Roast, and he used to constantly sit at one place and eat almost 10 ice creams a day. The situation was so bad that he almost stopped breathing. 
9. Bhat was even suffering from clinical depression once.
10. The three worst moments of Tanmay's life as per him are:
a) His 12th std results- when he scored 65% and he didn't want to go back home. So, he was constantly eating Frankie after Frankie while crying outside Mithibai College, Mumbai. 
b) The second worst moment of his life is when his parents were sobbing after the Sachin Tendulkar and Lata Mangeshkar controversy. Tanmay's parents asked him to quit comedy after that controversy. His parents were stressed and his father had bypass surgery at that time. 
c) Letting all AIB employees go was the third-worst moment of his life. He was crying and he had nothing to explain.