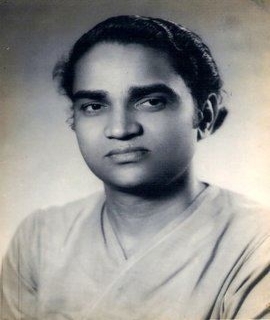 B. Sohanlal – Wiki, Height, Age, Family, Wife, Death, Controversies, Bio, & More
Hometown
Jaipur, Rajasthan
Spouse
Kantha Sohanlal (First Wife), Late Saroj Khan (Second Wife)
Biography
Sohanlal was an Indian dance director and choreographed for various Bollywood films. He was born in Jaipur, Rajasthan, in the early 1920s. B.Sohanlal was a primary dance teacher to the renowned choreographer Late Saroj Khan. He was the husband of Late Saroj Khan.
Parents and Siblings
Sohanlal, along with his family, left Jaipur, Rajasthan, and went to South India for seeking their fortune. He was the eldest of four brothers and a sister. B. Sohanlal's brothers B. Radhesham, B. Hiralal, and B. Chinnilal were also trained Kathak dancer. B. Sohanlal always encouraged his brother, 'B. Hiralal' into film choreography. His brother, B. Hiralal' turned into a famous choreographer both in the 'North Indian film industry' and 'South India.'
Physical Statistics
Weight – Not Known
Height – Not Known
Wife and Children
B. Sohanlal married Kantha Sohanlal and lived in Chennai after their marriage. The couple is blessed with four children.
The eldest son of B. Sohanlal is 'Late. Ravi. S. Shankar,' who is married to 'Lalitha. D. Shankar,' and have a son named 'Giridhara Shankar,' who is a Senior Professor.
They have another child (son) named 'Vijayendra S Shankar,' who is married to 'Nirupama Shankar,' and have one daughter named 'Gayathri Shankar,'
The third son of B. Sohanlal is 'S Hareendra Shankar,' who has married 'Vani. H. Shankar,' and has one son named 'Varrun. H. Shankar,' who works in "HCL Technologies" as an IT professional.
B. Sohanlal's fourth son is Late 'Devendra. S. Shankar' married to 'Manjula. D. Shankar,' who is practicing Doctor.
B. Sohanlal's fifth child (a daughter) named 'Anuradha Amarnath' married to Rajah Amarnath and have one daughter. (Wikipedia)
He fell in love with one of his dance students, 'Saroj Khan,' and the couple got married when he was 41 and Saroj was only 13 years old. B. Sohanlal was already married to Kantha Sohanlal at that time, but he revealed the same to Saroj after many years of their marriage.
In a throwback interview, Saroj Khan revealed how she got married to B. Sohanlal. She said,
I used to study in school those days, then one day my dance master Sohanlal tied a black thread around my neck, and I got married. (Bollywood Shaadis)
At 14, Saroj Khan became the mother of her first child, 'Hamid Khan,' also known as 'Raju Khan.' Soon they started facing trouble in their married life, and they got separated in 1965. Later they reunited and got blessed with their second child, who died after eight months of birth.
The couple was again blessed with another child (daughter) named 'Hina Khan.' However, B. Sohanlal denied giving his name to his children with Late Saroj Khan. He never wanted his kids to work as a choreographer in Bollywood. He wanted them to study as much as they wish and live a happy life. This was his last wish for his children.
Saroj Khan died of Cardiac arrest on 3 July 2020 at the age of 71 in Mumbai's Guru Nanak Hospital.
Career
B. Sohanlal began his training in the dance form 'Kathak' at the age of 4. He was the utmost proponent of Indian classical dance form 'Kathak.'
He choreographed in many Hindi movies, including 'Satyam Shivam Sundaram: Love Sublime' (1978), 'Bobby' (1973), 'Haré Raama Haré Krishna' (1971), 'Jewel Thief' (1967), 'Dillagi' (1966), 'Phool Aur Patthar' (1966), 'Guide' (1965), 'Madhumati' (1958), and 'Sadhna' (1958).
Death
B. Sohanlal left the world, after a few years of his divorce with Saroj Khan.