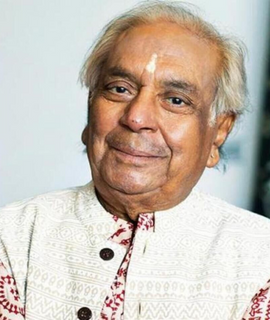 Pandit Birju Maharaj – Wiki, Biography, Death, Wife, News, Family, Age, Daughter, Awards
Full Name
Pandit Brijmohan Mishra
DOB (Age)
4 February 1938 - 83 years (At the time of death)
Nickname
Pandit Birju Maharaj
Occupation
Kathak Dancer, Composer, and Singer
Death Date
17 January 2022 (Heart Attack)
Biography
Pandit Brijmohan Mishra, (4 February 1938- 17 January 2022), also known as Pandit Maharaj and Birju Maharaj, was an exponent of the Lucknow (Kalka-Bindadin) Gharana of Kathak dance. Birju Maharaj was a descendant of the Maharaj family of Kathak dancers. Pandit Brijmohan was born into a Hindu Brahmin family in the house of Jagannath Maharaj, also known as Acchan Maharaj of Lucknow Gharana. Birju Maharaj pursued his higher studies at Banaras Hindu University, Varanasi, and later he attended Khairagarh University, Khairagarh. He held two doctorate degrees in Classical Dancing and Singing.
Physical Statistics
Hair color – Salt and Pepper
Eye Color – Black
Parents/Siblings
His father's name was Acchan Maharaj, and his mother's name was Amma Ji Maharaj. There is no information available about his siblings.
Relationships
Pandit Birju Maharaj was married and had two sons named Deepak Maharaj and Jaikishan Maharaj, and three daughters named Kavita Maharaj, Anita Maharaj, and Mamta Maharaj.
Career
By the age of 7, Birju Maharaj used to perform along with his father, Acchan Maharaj at various musical conferences across India. He went to various locations, including Kanpur, Gorakhpur, Dehradun, Jaunpur, Allahabad, and to distant places, such as Kolkata, Mumbai, and Madhubani.
Pandit Maharaj's first major solo performance was at the "Manmath Nath Ghosh" celebrations in Bengal. After this event, he received recognition as a young dancer with amazing potential in dancing.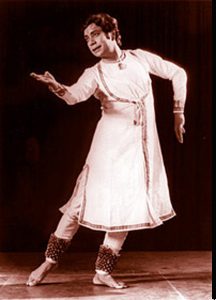 In his early career, Birju Maharaj was a part of various cultural troupes, which were sent abroad by the Government of India. He used to perform in various tours in countries like the U.S.A, Germany, Italy, Austria, Burma, Sri Lanka, Germany, Japan, and Russia. Birju Maharaj was even invited to perform at many special functions organized at Rashtrapati Bhavan.
Birju Maharaj began his career as a dance teacher at the age of 13 at Sangeet Bharti School in New Delhi, India. Later, he worked as a dance teacher at the Bharatiya Kala Kendra, New Delhi, India. He then worked at the Kathak Kendra (a unit of the Sangeet Natak Akademi) as a Head of Faculty and director till his retirement in 1998. After that, he started his own dance school, "Kalashram School of Dance & Music" in Delhi, India. Pandit Maharaj composed the music and song for two dance sequences in the Hindi movie "Shatranj Ke Khilari" (1977). He choreographed various popular Hindi songs, including "Kaahe Chhed Mohe" from the Bollywood movie, Devdas.
Kili Paul (Tik Toker), who went viral for sharing lip-syncing videos on Bollywood songs!
Interesting Facts About Pandit Birju Maharaj
1. Pandit Birju Maharaj was a renowned Kathak Dancer, singer, and composer.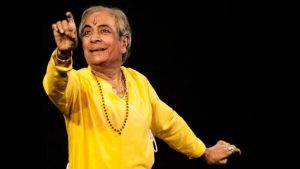 2. He gave his first recital at the age of 7.
3. His father died when Birju Maharaj was nine years old. After a few years of struggle, he moved to Delhi with his family.
4. He was an imaginative and highly sensitive poet, who used to write under the name 'Brijshyam.'

5. His poetry approached different subjects ranging from Krishna Bhakti to modern poetry and even satire.
6. Birju Maharaj was the recipient of the country's second-highest civilian award – Padma Vibhushan.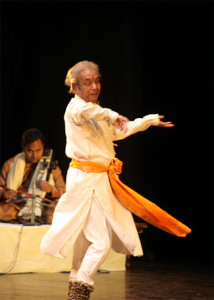 7. At the age of 28, he received the Sangeet Natak Academy Award.
8. Pandit Maharaj was honored with many awards such as Kalidas Samman, Nritya Choodamani, Andhra Ratna, Nritya Vilas, Soviet Land Nehru Award, Adharshila Shikhar Samman, Shiromani Samman, and Rajiv Gandhi Peace Award.
9. Birju Maharaj had Honorary Doctorate degrees from Khairagarh University and Banaras Hindu University.
Death
Pandit Birju Maharaj died of a heart attack on 17 January 2022 at the age of 83 at his residence in Delhi, India.
भारतीय नृत्य कला को विश्वभर में विशिष्ट पहचान दिलाने वाले पंडित बिरजू महाराज जी के निधन से अत्यंत दुख हुआ है। उनका जाना संपूर्ण कला जगत के लिए एक अपूरणीय क्षति है। शोक की इस घड़ी में मेरी संवेदनाएं उनके परिजनों और प्रशंसकों के साथ हैं। ओम शांति!
(Translation: Deeply saddened by the demise of Pandit Birju Maharaj ji, who gave Indian dance art a unique recognition across the world. His passing is an irreparable loss to the entire art world. My condolences to his family and fans in this hour of grief. om Shanti!)
-Narendra Modi (@narendramodi)
The demise of legendary Pandit Birju Maharaj marks the end of an era. It leaves a deep void in the Indian music and cultural space. He became an icon, making an unparalleled contribution to popularise Kathak globally. Condolences to his family and admirers.
— President of India (@rashtrapatibhvn)
More Related Read>>>>>>>>>>>>>>> 14 Times Salman Khan Came Up with His Unique Dance Moves!!!
Trending Hot!!! Selena Gomez Tattoos that will Inspire you to make one!