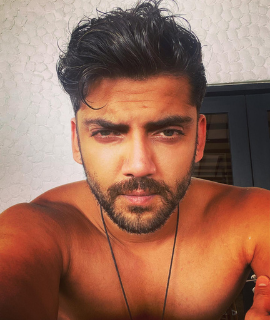 Zaheer Iqbal Ratnasi- Wiki, Biography, Age, Height, Weight, Affairs, Father, Movies, Wife, Sister, Sonakshi Sinha, Girlfriend, Home, Parents
Full Name
Zaheer Iqbal Ratnasi
DOB
10 December 1988 (age 34 as of 2022)
Hometown
Mumbai, Maharashtra, India
Known for
Being the lead actor in movie, Notebook (2019)
Biography
Zaheer Iqbal Ratnasi is an actor and a businessman, who became popular after his role as 'Kabir' in the movie, Notebook. He was born on 10 December 1988 (age 34 as of 2022) in Mumbai, Maharashtra, India. Zaheer Iqbal went to Bombay Scottish School, Mahim, Mumbai. And, Bollywood actor, Ranbir Kapoor was a senior in his school. Iqbal's zodiac sign is Sagittarius. Zaheer did his schooling alongside Salman Khan's sister, Arpita.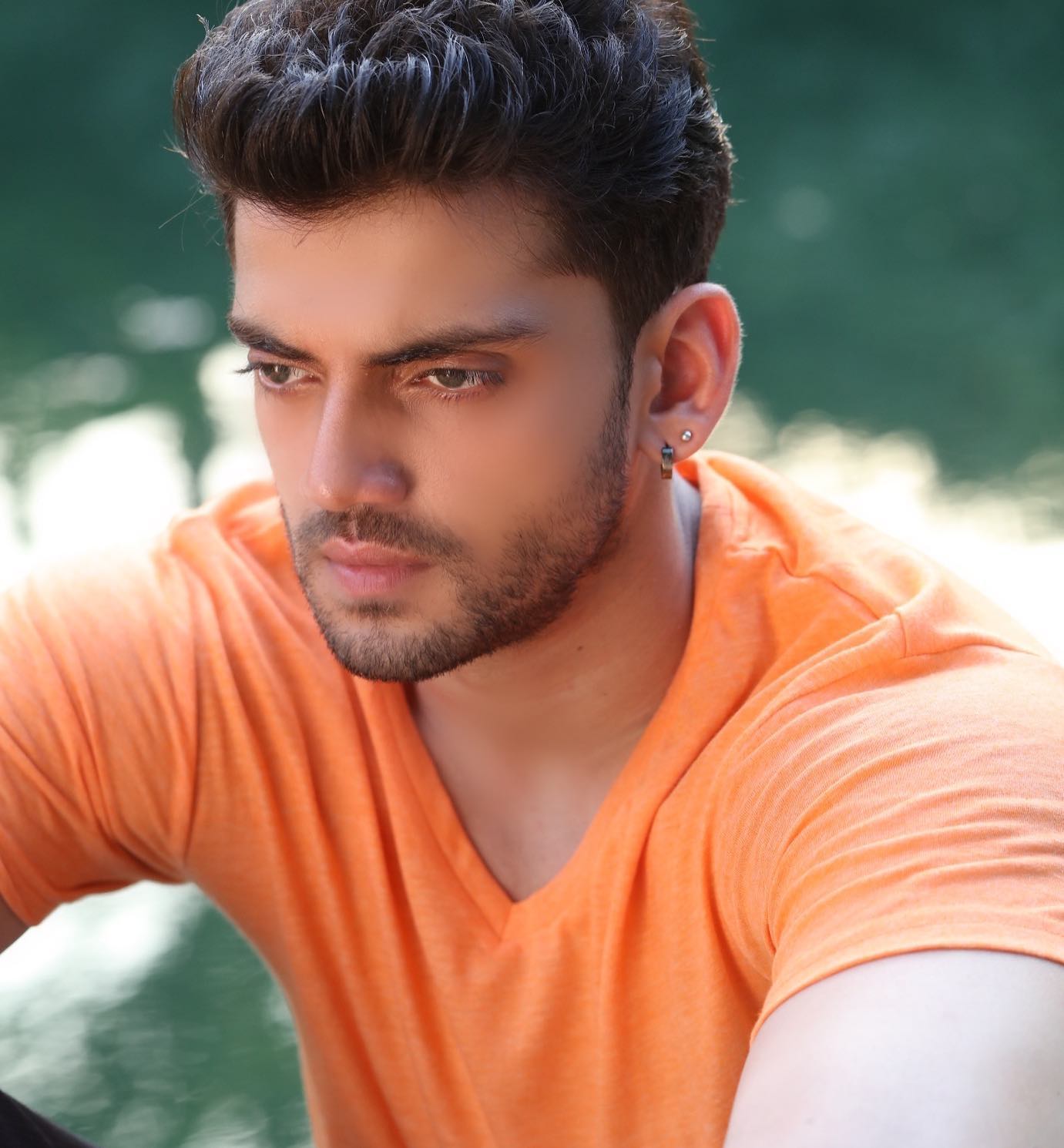 Physical Statistics
Height – 5'10" (in feet inches)
Weight – 80 Kg (in kilogram)
Eye Color – Hazel Green
Hair Color- Brown
Parents/Family/Siblings
Zaheer Iqbal was born into a high-class business family in Mumbai, Maharashtra, India. His father's name is Iqbal Ratnasi, who is a businessman and jeweler. He has an elder sister, who works as a celebrity stylist in Bollywood. He also has one younger brother, named Mohammad Ladha, who has done his graduation from Auckland University of Technology in Computer and Information Sciences.
Girlfriend/Affairs/Relationship
Zaheer Iqbal is unmarried. However, he was once rumored to be dating Bollywood actress, Deeksha Seth. As per the reports, he was also dating Sana Saeed after that. However, in June 2022, he posted on his Instagram confirming his dating rumors with Bollywood actress, Sonakshi Sinha.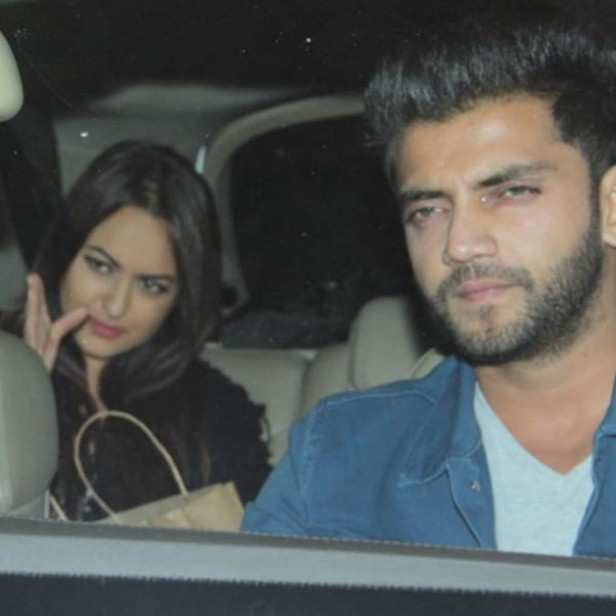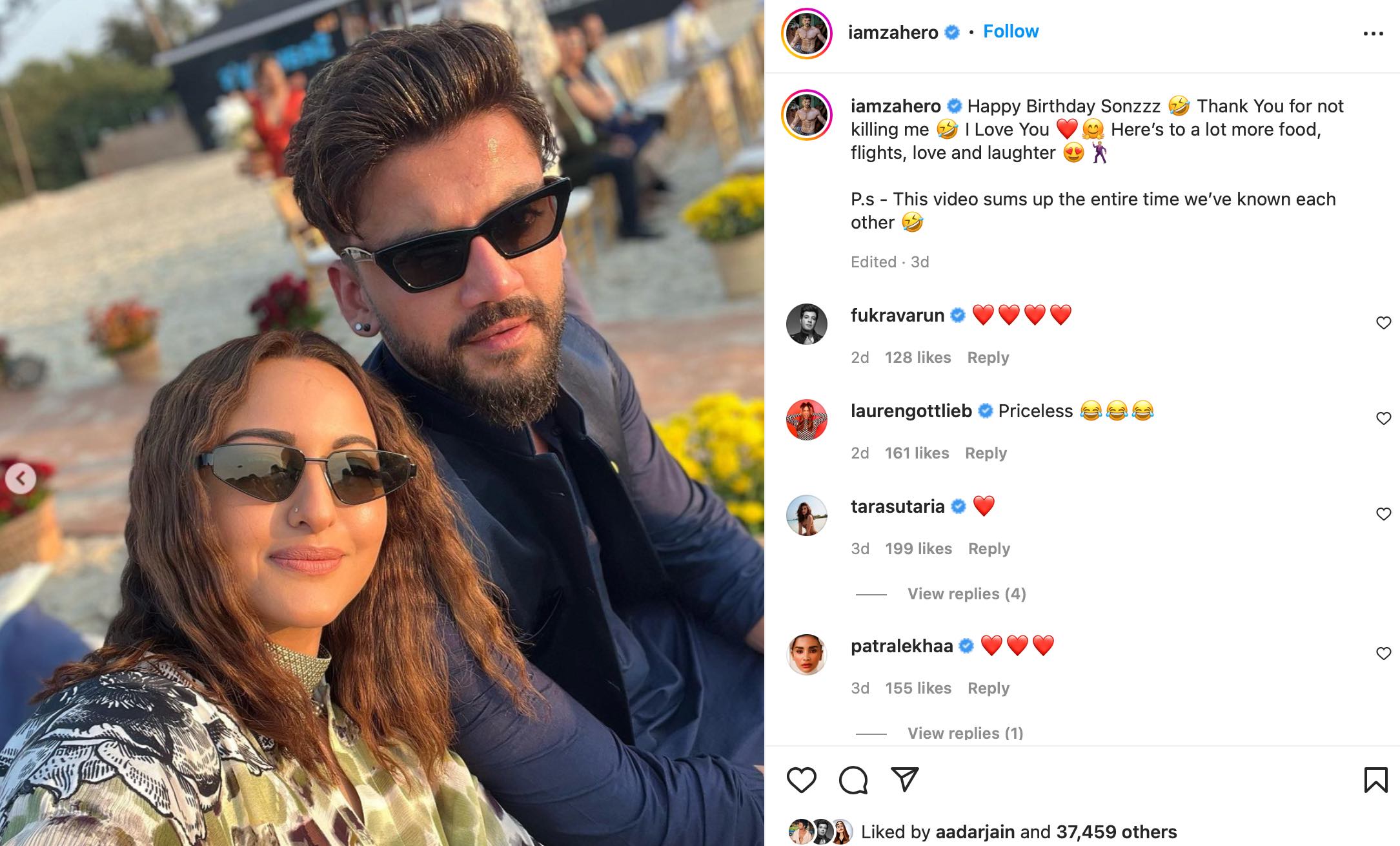 Career
As a Businessman
After completing his graduation, he started supporting and working with his father, Iqbal Ratnasi in his family-owned construction business.
When Salman Khan Asked Him To Work in Bollywood
It was during Zaheer's sister's wedding ceremony that Salman spotted him and asked if he was interested in working in the Indian film industry. On this he stated in an interview:
He is the best thing that happened to me. I must have passed Galaxy Apartments every day, not realizing that one day, I would be spending time with Salman Khan himself."

My friends and I had staged a skit, 'Latte With Lakhan'. After the skit, Bhai came up to me and told me to meet him in a few days. When I went to his place a few weeks later, he introduced me to his trainer and asked me to work out with him. A month later, he called me again. He told me: Remove your T-shirt. You make your body and I will make you a hero now,"

Assistant of Salman Khan
Since Zaheer Iqbal Ratnasi is not from a family background, he worked as an assistant under Salman Khan to gain some practical knowledge about acting. So, he started attending dance and acting classes. Apart from that, he even learned Martial arts. While he was assisting Salman Khan, he used to read the scripts that were given to Salma Khan. He understood the process of how the film works there and helped him learn the basics.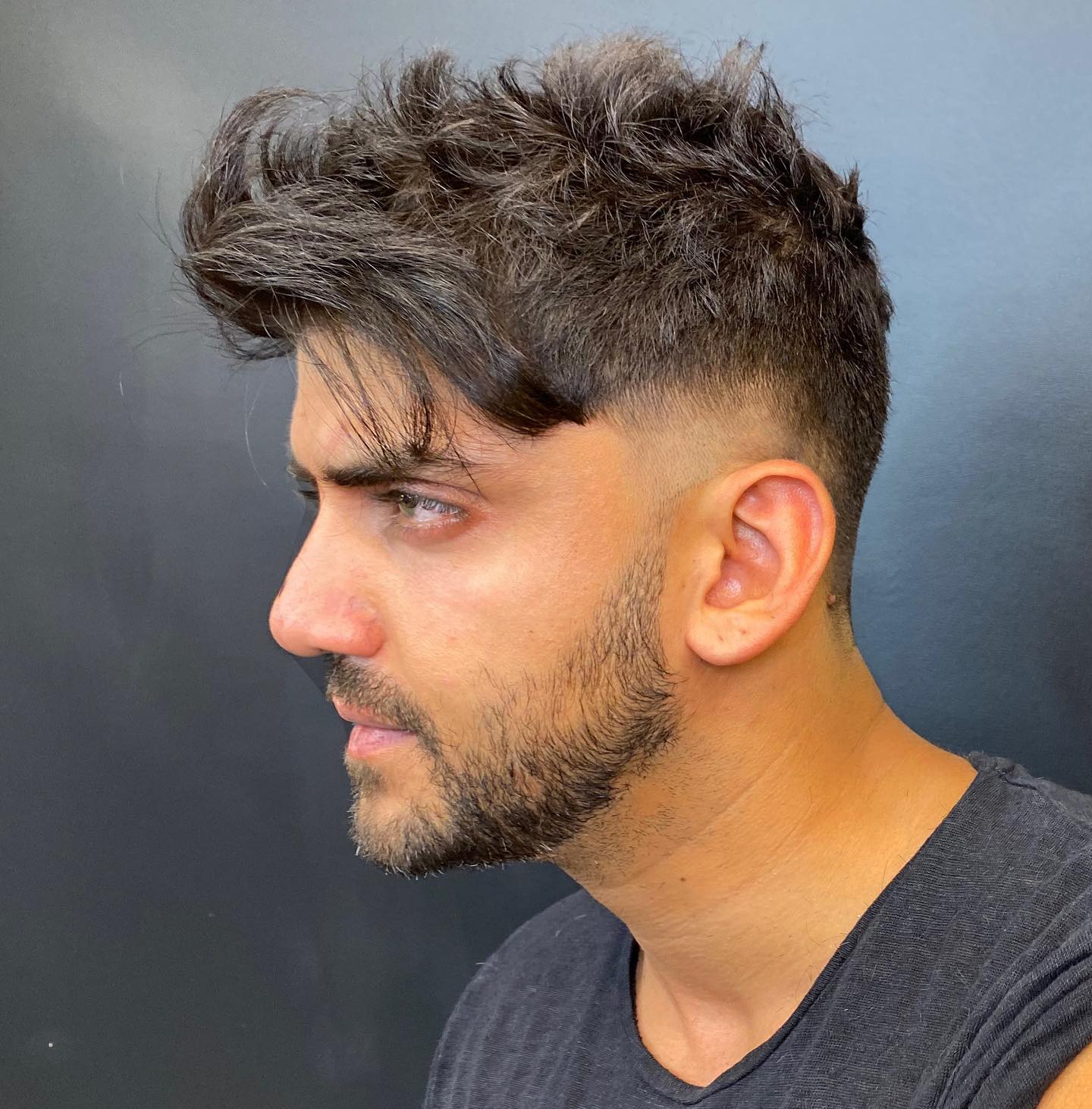 Assistant Director
besides being the assistant of Salman Khan, he was also working as an assistant director. In 2014, he was assisting Sohail Khan with his movie, Jai Ho.
Actor
In 2019, Zaheer Iqbal commenced his career as an actor in the movie, Notebook. He was seen opposite actress, Mohnish Bahl's daughter, Pranutan Bahl.
In 2021, Zaheer is seen in another movie, named, Double XL, which even has Sonakshi Sinha and Huma Qureshi as well.
As per the reports, Zaheer Iqbal walked out of Salman's movie, Kabhi Eid Kabhi Diwali.
Awards
Zaheer Iqbal received 'Path Breaking Debutant Of The Year' by Lions Club SOL.
Interesting Facts Abut Zaheer Iqbal Ratnasi
1. Zaheer Iqbal owns a Ducati, Royal Enfield, and a BMW 5 Series 530d.
2. He is a fitness freak and indulges in various fitness-related activities like swimming and cycling.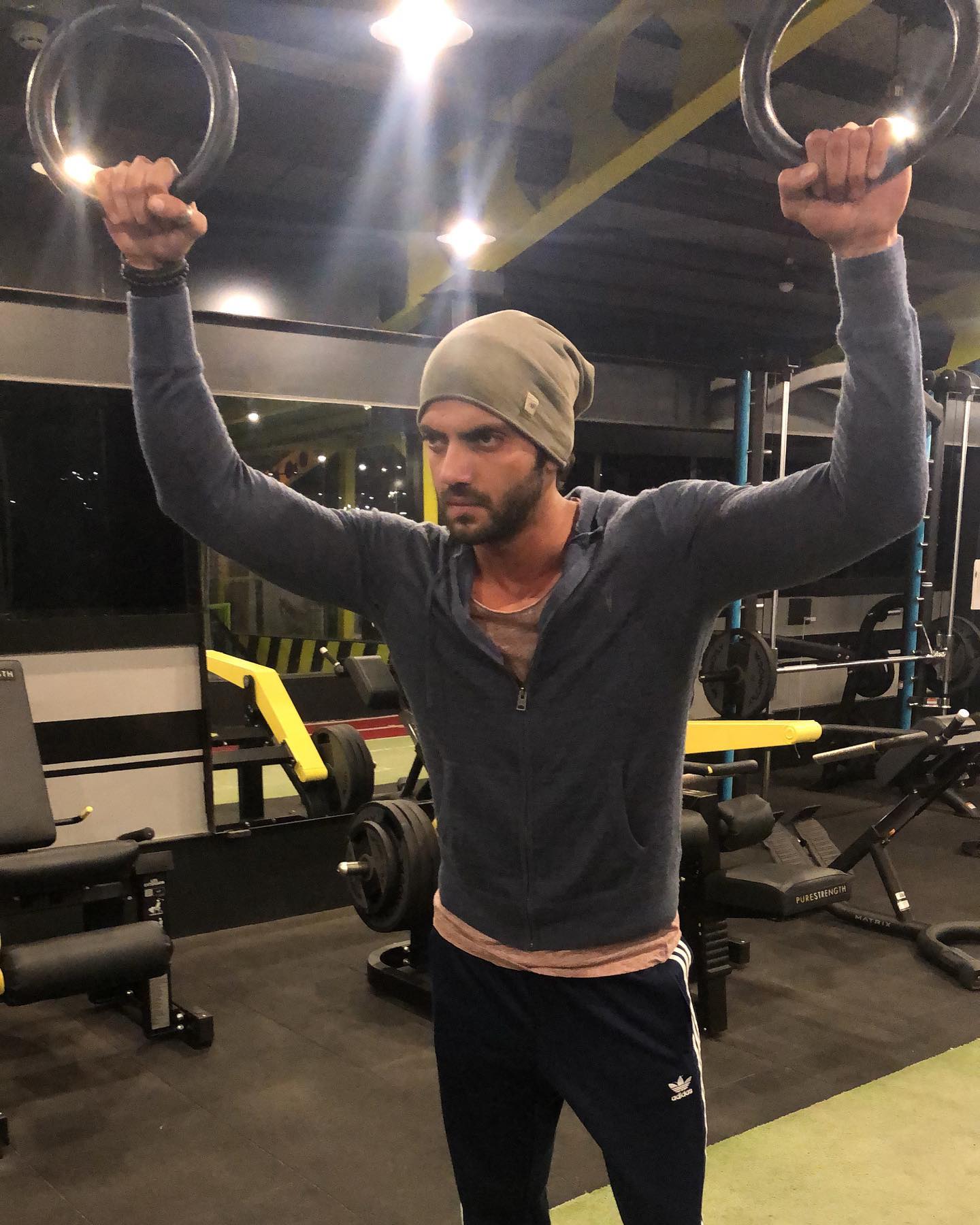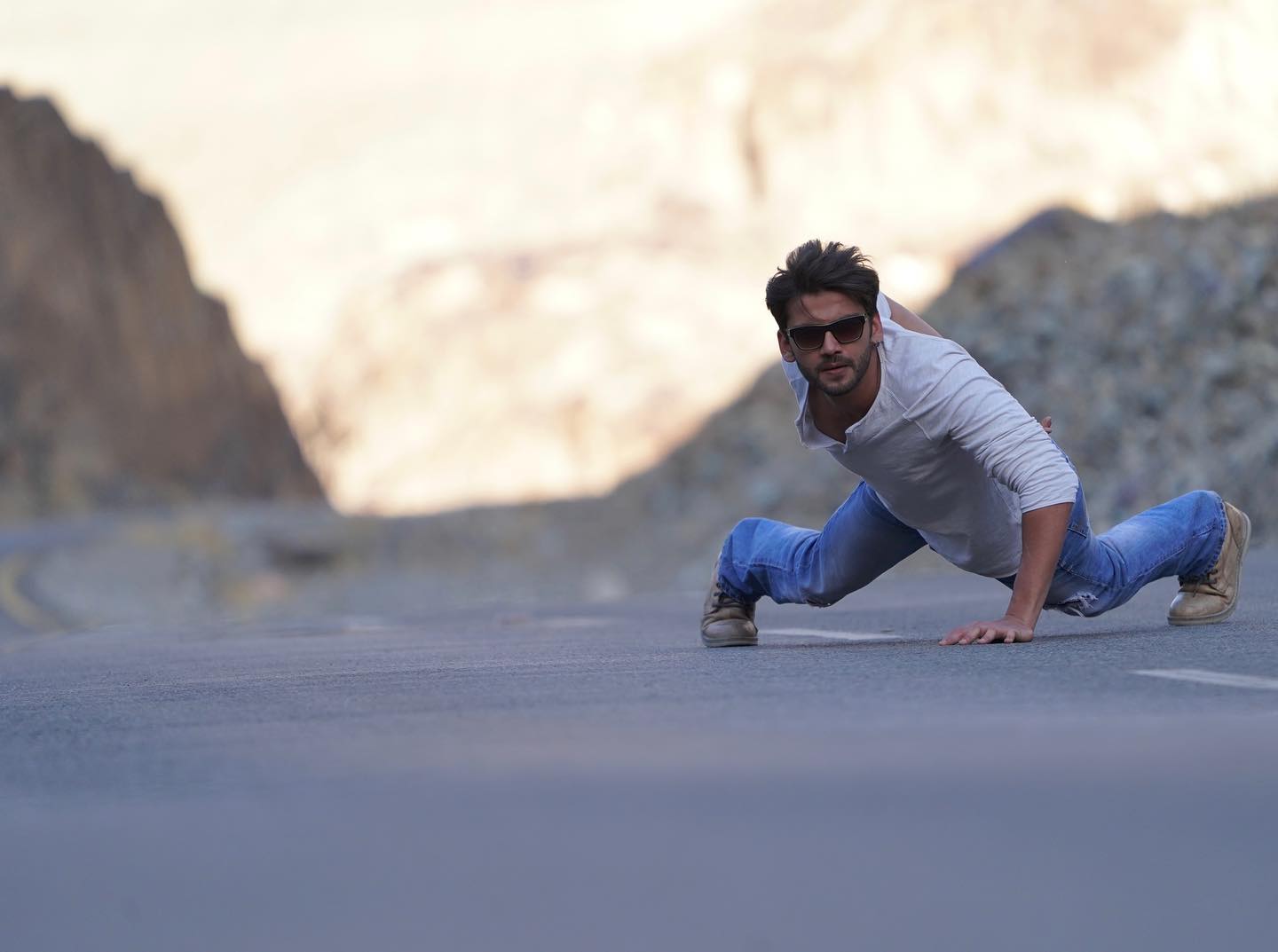 3. His mentor is Salman Khan, who has known him since his childhood.
4. Salman Khan used to call Zaheer 'Hero' when he was a kid.
5. Zaheer Iqbal always wanted to be an actor, since he was a kid.
6. His nickname Zahero was given to him by Salman Khan.
7. Zaheer is an amazing guitar player, and he began learning playing guitar in 2020.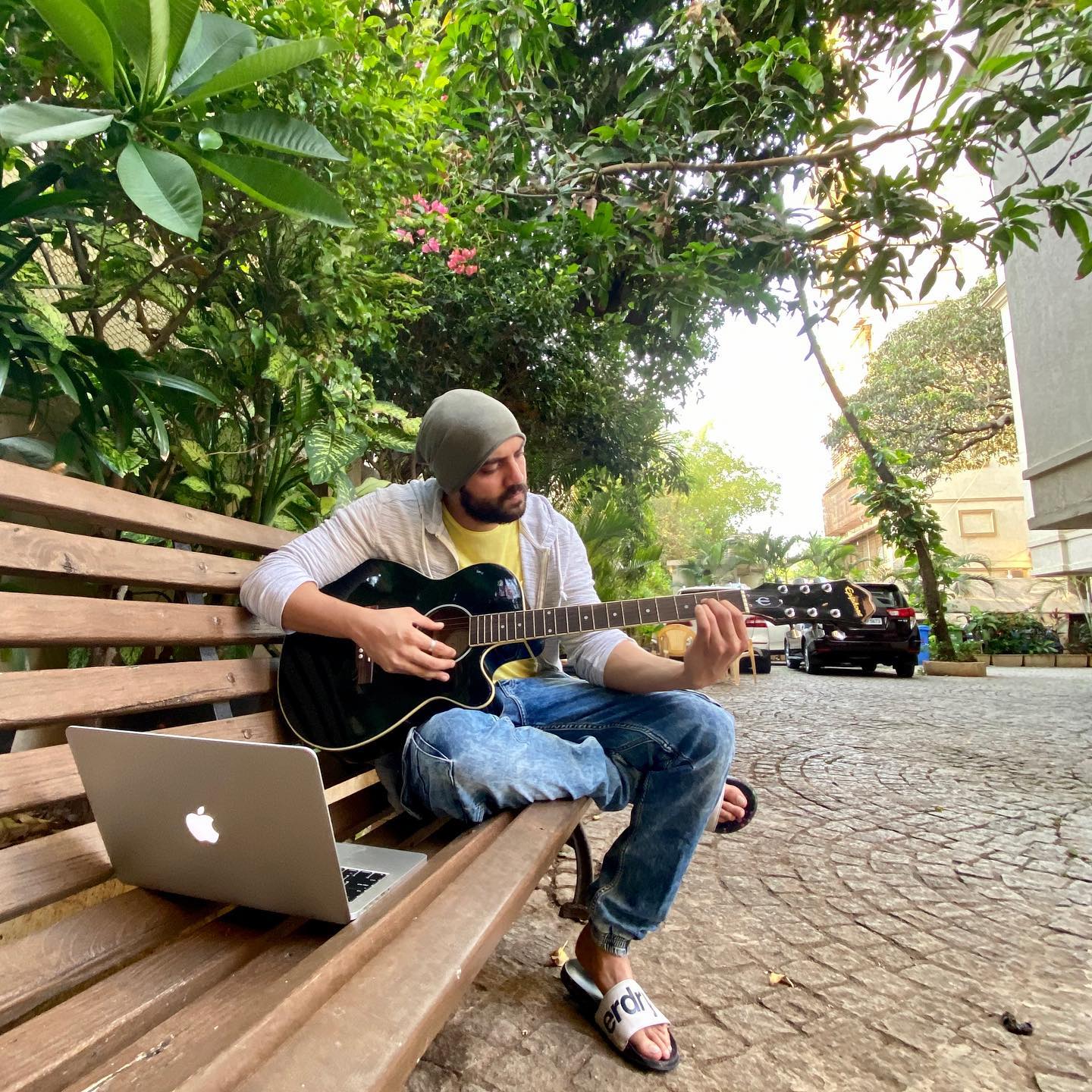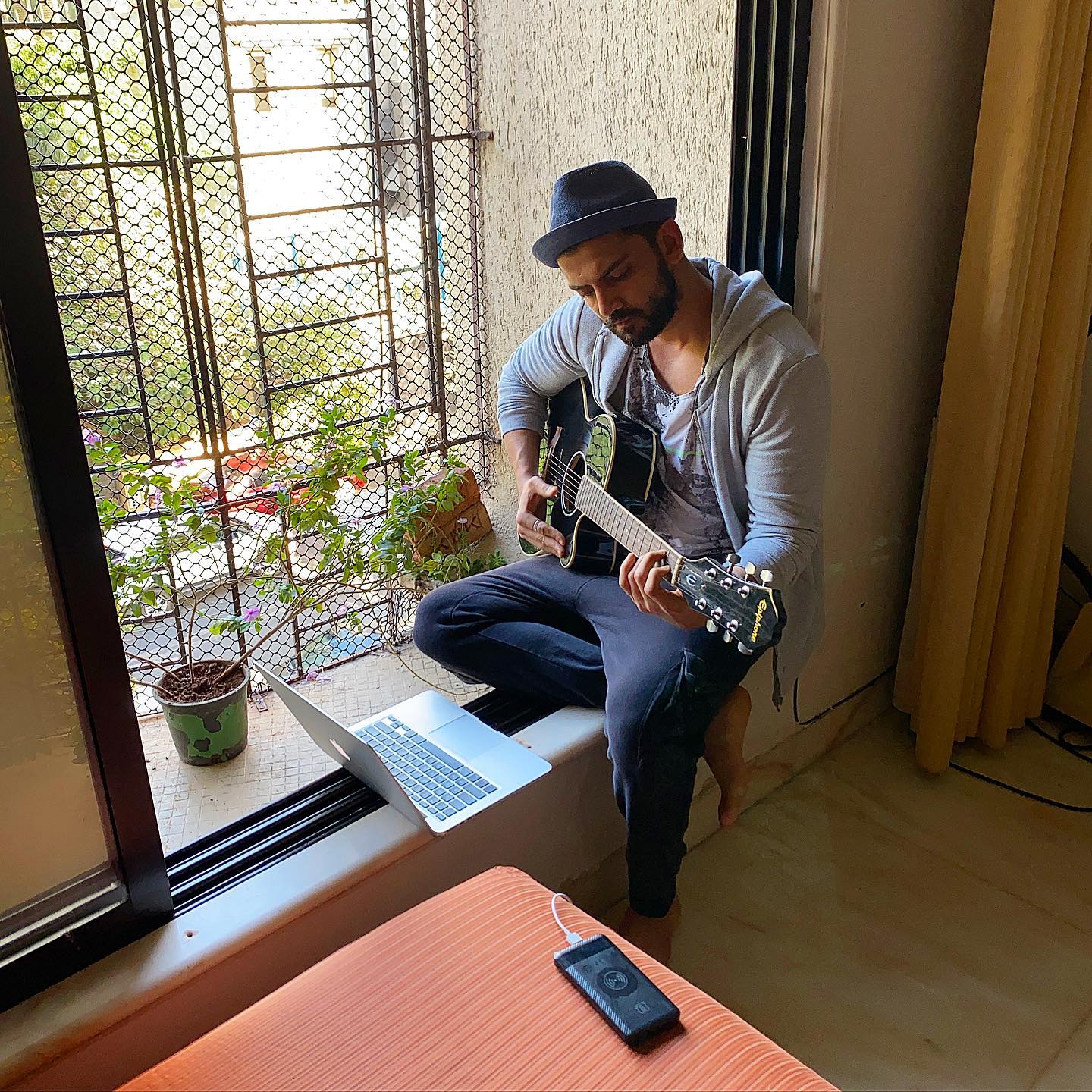 8. Iqbal was featured on the cover page of Health & Nutrition.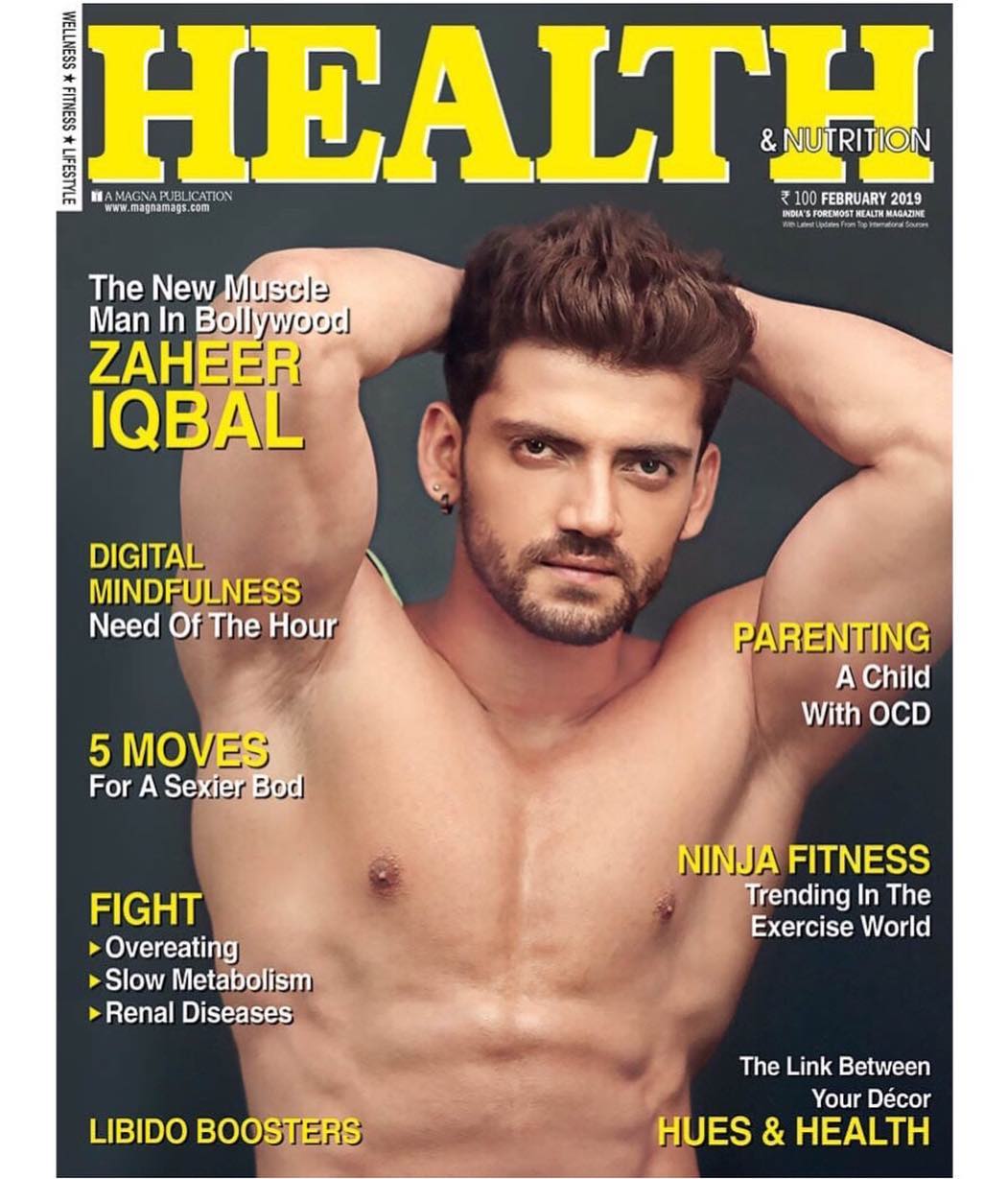 9. Zaheer Iqbal is a die-hard fan of Bollywood actress, Madhuri Dixit.
10. In 2022, Zaheer was honored with the UAE Golden Visa by the Dubai Government.
11. He is an avid traveler and loves to travel and explore different places.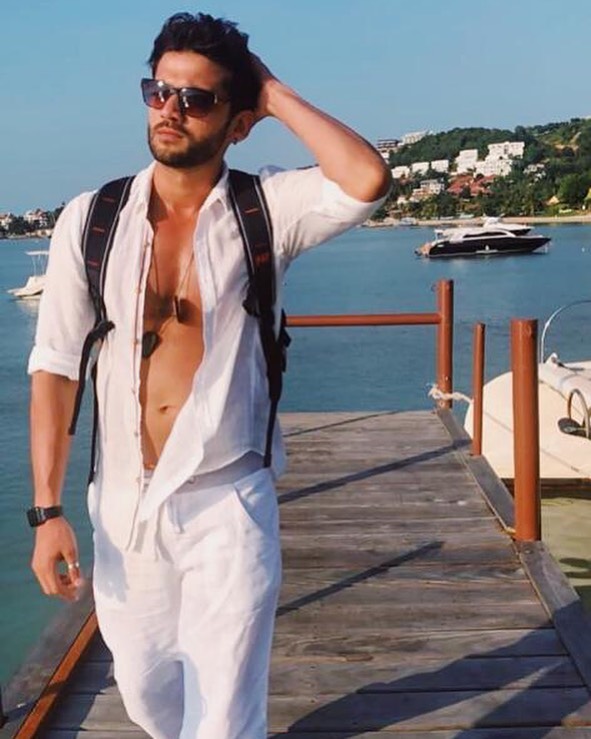 12. He loves playing different sports, including cricket and TT.
13. Zaheer smokes and drinks alcohol.
14. He loves horses and horse riding as well.
15. He loves sky diving.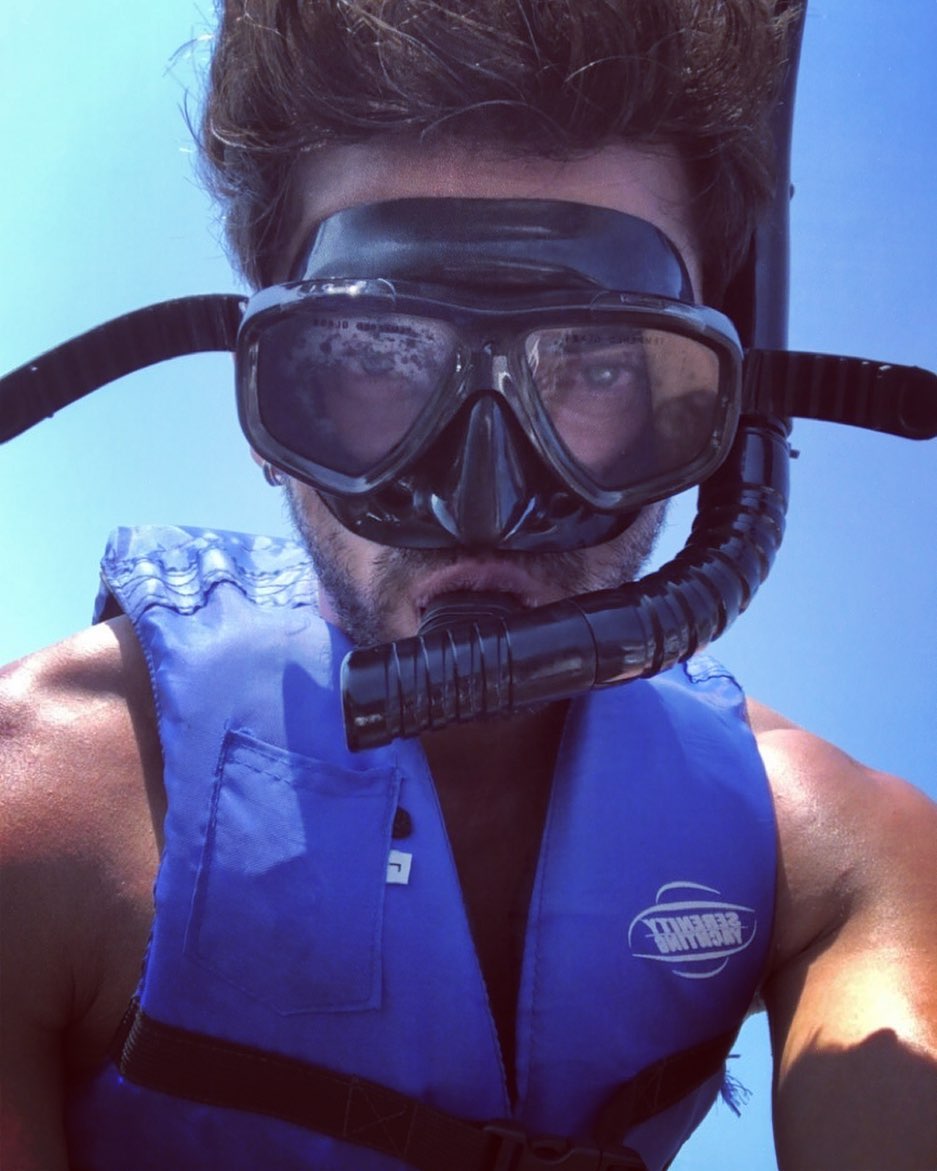 16. Zaheer Iqbal loves spending time with kids.