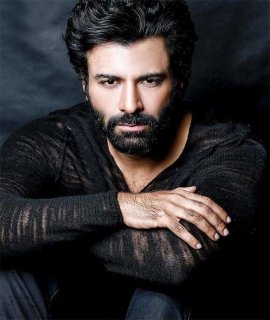 Tony Luke Kocherry – Wiki, Age, Height, Biography, Girlfriend, Family, Controversy, and More
Full Name
Tony Luke Kocherry
Occupation
Actor, Fashion Model
Hometown
Changanassery, Kottayam, Kerala
Biography
Tony Luke Kocherry is an Indian actor and fashion model. Tony was born on 10 November 1985 at Changanassery, Kottayam, Kerala, India.
Tony Luke went to The Choice School followed by Montfort Anglo-Indian School in the year 2000. Later, he studied engineering in Information Science at P.E.S.I.T Engineering College, Bangalore. Tony attended Regent's Business School London and studied MA in International Business Administration School (MAIBA) in 2005. Currently, he is working as a Fashion model at Major Model Management from 2005 since the present.
Physical Statistics
Height – 6′ 2″ (1.88 m)
Weight – 60 kgs
Eye Color – Brown
Hair Color – Brown
Parents and Siblings
His father's name is Luke Kocherry and his mother's name is Thresia Kocherry.
Girlfriend
Tony Luke Kocherry hasn't revealed anything about his girlfriend yet.
Career
Tony Luke Kocherry started his modeling career at the age of 19, while he was doing his college, in Bangalore. He debuted as an international model in Milan, Italy. He is currently working for Major Model Management. He played a small role in the experimental short film, 'Karma Cartel' in 2014. The movie was appreciated and honored with awards in various film festivals across the world.
Tony Luke Kocherry's debut Malayalam movie, Oozham was released in 2016, directed by Jeethu Joseph. The movie had Prithviraj Sukumaran in the lead. Tony played a character role as a 25-year-old named Andrew Wilfred-Marcus, which was highly appreciated. The movie was a huge success, after which Tony Luke Kocherry appeared in the political thriller, 'Sakhavu' in 2017, directed by Sidhartha Siva that also starred Nivin Pauly. Later, he also played the role of a sadist and cruel 40-year-old character of a manager based in pre-independent India, who dominates workers on the tea estates.
Tony Luke, later in 2018, appeared in a campus story in 'Naam,' where he played a character role of a 22-year-old. He did a character role of an old computer hacker in 'Aadhi,' starring Pranav Mohanlal in the lead, directed by Jeethu Joseph. In 2019, Tony Luke appeared in Science Fiction Psychological thriller '9.' The movie was directed by Jenuse Mohammad and starred Prithviraj Sukumaran.
2019 was Tony Luke's debut in Bollywood in the movie, 'Badla' that starred Amitabh Bachchan and Taapsee Pannu. Badla's director is Sujoy Ghosh, and the movie earned a gross of 100 crores in the Indian Box Office (Domestic).
His upcoming project is Expiry Date, starring Sneha Ullal and Madhu Shalini.
Interesting Facts about Tony Luke Kocherry
1. Tony Luke Kocherry is a fitness freak, who loves to work out almost every day. Tony, being a fitness freak, also loves boxing.
2. He is a trained dancer and loves to perform.
3. Tony has a special love for dogs. He has a pet dog named 'LEO.'
4. Besides dogs, he even loves to ride horses.
5. He adores traveling and has traveled to various countries.
6. He finds acting more enjoyable than modeling.
7. He loves to live a luxurious life. Tony has a Jaguar.
8. Tony Luke has posed for GQ magazine and many other renowned magazines as a fashion model.
9. Tony has done a fashion show for Sabyasachi.
10. Tony Luke wrote about his experience of sharing screen space with Amitabh Bachchan in the movie 'Badla' in an interview.
Tony Luke said, "I was suppose to begin shooting from June 14 though the film hit the floors a few days earlier. Bachchan Sir was already on the sets doing his scenes. All his scenes with Taapsee were shot then. I arrived in Scotland around June 7. Around June 9-10th, ready on the sets doing his scenes. All his scenes with Taapsee were shot then. I arrived in Scotland around June 7. Around June 9-10th, Sujoy Sir asked me to come to the sets and watch Mr. Bachchan perform on the sets.
The first time I met him face-to-face, I was with Sunil Kheterpal whom I fondly call 'Big Boss'. He was the one who actually found my photo and suggested my name to Sujoy. I was standing with him and talking while I was watching Bachchan Sir. I could see him discussing with Sujoy Sir and joke with the stylist. I was standing there watching him for half hour with Sunil Sir by my side.
Then, I was looking at my shoes for around two seconds. When I looked up, I found Bachchan Sir standing right in front of him. (laughs)
With a smile on his face in his baritone voice, he wished me, 'Hello'. I replied back, 'Hello Sir'. To that, he said, 'Welcome to Badla'. (laughs) He wished me luck. He was very kind. That's one moment which I would cherish throughout my life.
We didn't exchange any acting tips as such. I believe acting is all about observation. You don't have to tell anything. By just watching Bachchan Sir perform, I learned some of the things. So, it was all about warmth, kindness, and fun on the sets. (Source: FilmiBeat)
11. Tony Luke has even shot for the famous American Motorcycle, 'Harley-Davidson.'