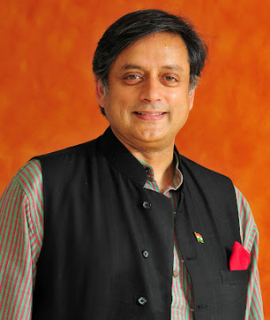 14 Lesser Known Facts About Shashi Tharoor You Didn't Know
DOB
9 March 1956 (age 65)
Birthplace
London, England
Occupation
Writer, Diplomat, Politician
Citizenship/Nationality
Indian
There is a lot that we know about him, however there are some facts that many of us still don't know. So, here are some amazing lesser known facts about Shashi Tharoor to know more about him.
14 Unique Facts About Shashi Tharoor! 
1. Shashi Tharoor is a politician, writer, and diplomat.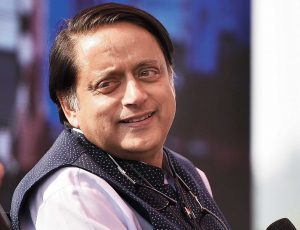 2. The political party he supports is Indian National Congress.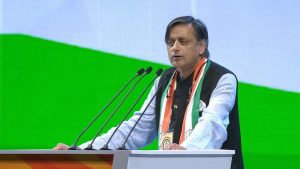 3. He is 5'9" tall and his eye color is hazel green. His hair color is salt and pepper.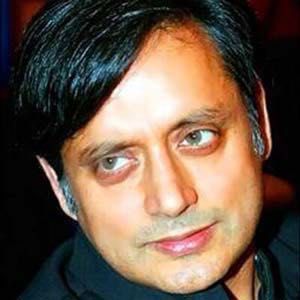 4. Shashi was born on 9 March 1956 in London, England.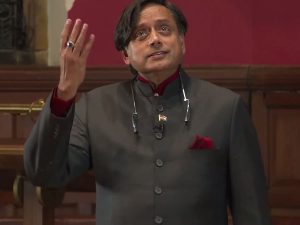 5. His hometown is in Kerala, India and his zodiac sign is Pisces.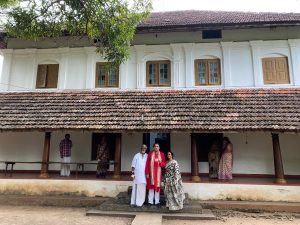 6. Shashi's father's name is Chandran Tharoor and his mother's name is Lily Tharoor. 
7. He has two siblings, Smita Tharoor and Shobha Tharoor. 
Relationships!
8. Shashi Tharoor was in a relationship with a few women, and here are their names:
a) Mehr Tarar – A Pakistani Journalist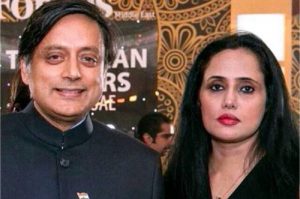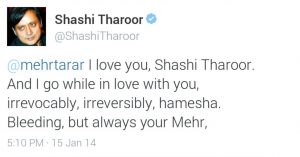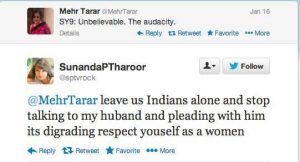 b) Tilottama Mukherji – Tharoor's first wife. They both had two kids, Kanishk and Ishaan (twins) born prematurely in 1984 in Singapore.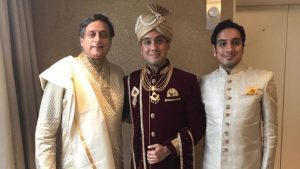 c) Christa Giles – A Canadian Diploma and second wife of Shashi Tharoor.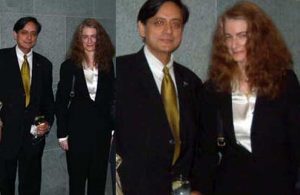 Trending: Smriti Irani's Weight Loss Transformation will Give You Major #FitnessGoals
d) Sunanda Pushkar – Third Wife of Shashi Tharoor. She died at 51 mysteriously at The Leela Hotel in Chanakyapuri. New Delhi.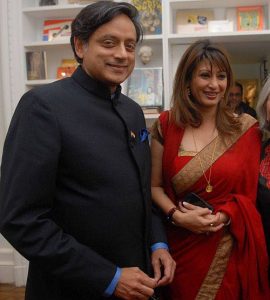 9. Shashi was charged with abetting the suicide of his wife, Sunanda, and marital cruelty inner sections 306 and 498A of the Indian Penal Code. 
10. On 18 August 2021, a court in Delhi discharged Shashi Tharoor from all the charges.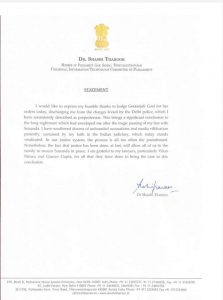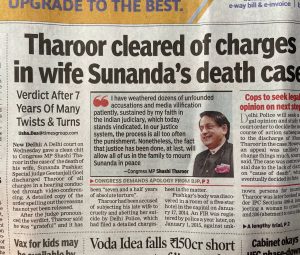 11. Shashi Tharoor is a vegetarian and he abhors the idea of eating animal corpses. Although he doesn't have any problem with the non-vegetarians. 
12. Tharoor claims that he has read a fair amount of the Upanishads. 
13. Shashi's mother tongue is Malayalam, although he is fluent in other languages like Hindi, English, and French. 
14. He was one of the first nine celebrities who were nominated by Prime Minister Narendra Modi to spread awareness regarding cleanliness, good sanitation, and hygiene under the Swachh Bharat Mission in 2014.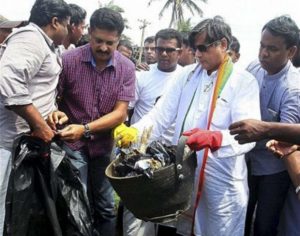 Related Content:
Vikramaditya Singh (Himachal Pradesh Politician & Virbhadra Singh's Son)- Wiki, Bio, Height, Weight, Family, Relationships, Interesting Facts, Career, Biography, and More