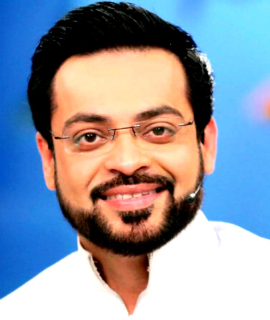 Aamir Liaquat Hussain- Wiki, Biography, Age, Death, Wife, Death Reason, Hometown, Career, Memes, Parents, Family, Kids, and More
Full Name
Aamir Liaquat Hussain aka عامر لیاقت حسین
Hometown
Karachi, Pakistan
Death Date
June 9, 2022 (age - 50 years at the time of death)
Death Cause
Suspected cardiac arrest
Occupation
Politician, TV host, comedian, and actor
Known for
Being one of the top-ranking TV anchors and his memes.
Biography
Aamir Liaquat Hussain aka عامر لیاقت حسین was a Pakistani politician, columnist, and TV host, who was born on 5 July 1971. and was amongst the top-ranking TV anchors, listed 3 times in The 500 influential Muslims worldwide. He was among the 100 popular personalities in Pakistan. His zodiac sign is Cancer. His famous 'Wah Wah' memes made him viral over the internet.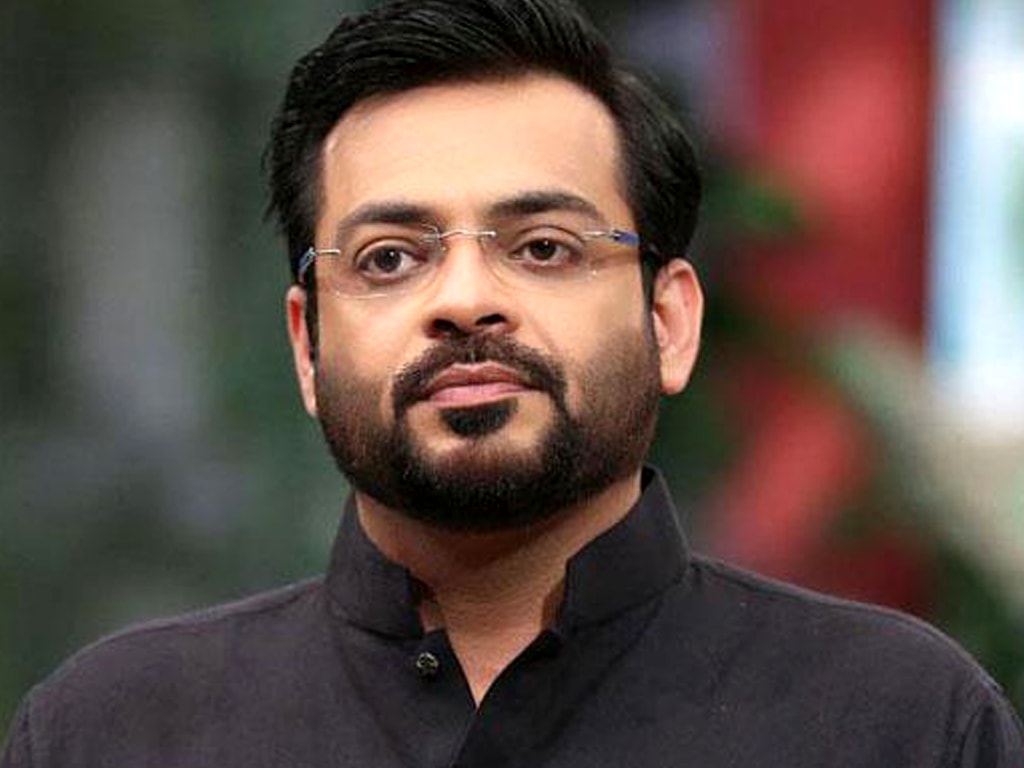 Yes, he is that 'Wah Wah' guy.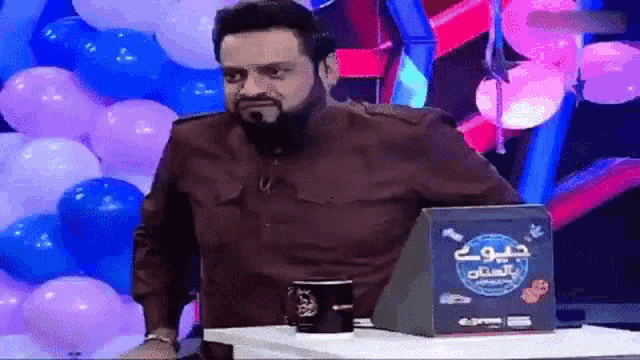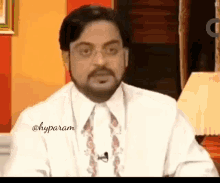 Education
Aamir Liaquat had a Bachelor of Medicine and Bachelor of Surgery (MBBS) degree from Liaquat Medical College Jamshoro in 1995. He also had a Doctor of Philosophy (Ph.D.) in Islamic Studies in 2002 from Trinity College and University (based in Spain but incorporated in Dover, Delaware. He also claimed that he had a degree of Master of Arts in Islamic Studies in 2002 from the Trinity College and University.
However, in 2006, the Higher Education Commission of Pakistan declared that the BA degree in Islamic Studies of Hussain that is received from Trinity College and University is fake, and not recognized. This degree was reported scam in 2003 by the Guardian. As per them, the degree could be obtained by almost anyone within 28 days for as cheaply as £150. The University of Karachi also declared his BA degree fake earlier in 2005.
About his MBBS degree from Liaquat Medical College Jamshoro in 1995, it was also falsified based on the fact that if he had one, there would be no need for any fake bachelor's, master's, or doctorate degrees to appear as a contestant in the 2002 general elections.
More About His Degrees!
In 2012, as per the reports, Aamir appeared for the Bachelor of Arts degree at the University of Karachi as a candidate, from where he graduated in 2008. He was enrolled in the Federal Urdu University of Arts, Science & Technology in 2010. However, as per the officials, he never attended a class or gave any exams. It was also said that Aamir's admission was initially done with someone else's photo and was later replaced with Aamir Liaquat Hussain's picture.
In 2015, Aamir Liaquat Hussain was again reported to acquire a fake degree from Ashwood University. As per Federal Investigation Agency, his profile was noted on the main sever of Axact. Later, Aamir Liaquat Hussain confessed that purchased the degree from Ashwood University for $1136.
Physical Statistics
Height – 5'8″ (in feet inches), 1.72 m (in meter), 172 cm (in centimeter)
Eye Color – Black
Hair Color – Black
Parents/Family/Siblings
Aamir Liaquat Hussain was born into a Muslim family in Karachi, Pakistan. His father's name was Sheikh Liaquat Hussain, who was a politician. And, his mother's name is Mahmooda Sultana, who is a columnist.
Relationships/Wives
Aamir Liaquat Hussain was married thrice. His first wife's name is Syeda Bushra Aamir, with whom he had two children.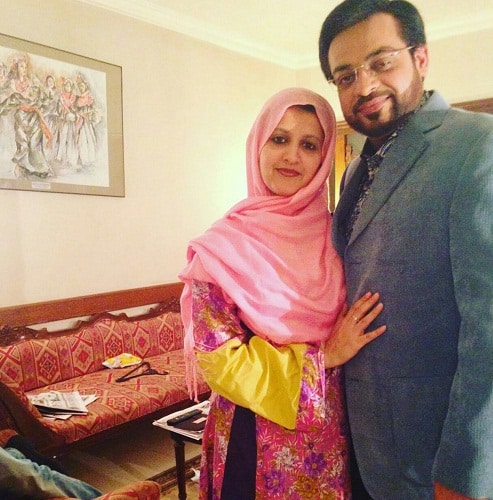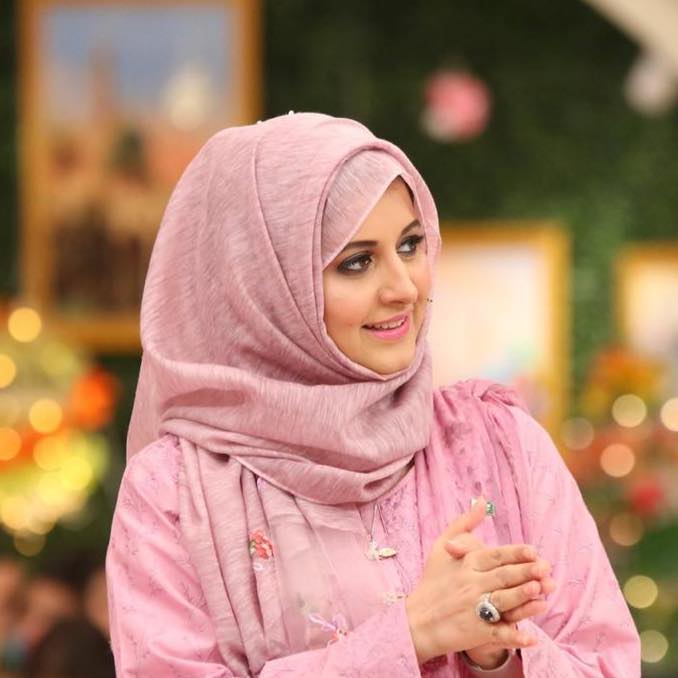 In June 2018, Aamir Liaquat confirmed his second marriage to Syeda Tuba Anwar. His marriage lasted for almost 3 years with his second wife.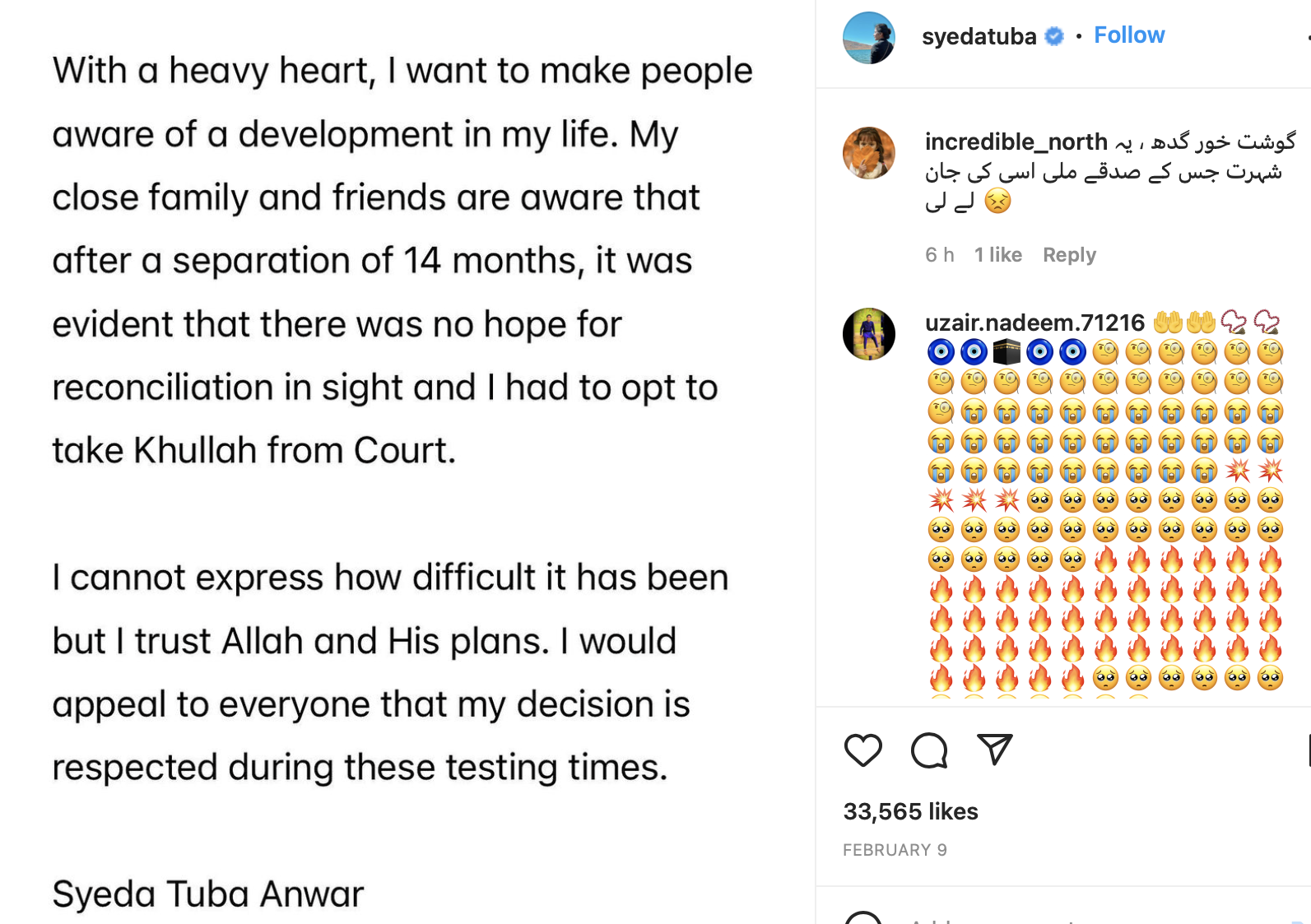 In February 2022, he married for the third time – he married an 18-year-old, Syeda Dania Shah at Basti Danwaran in Lodhran district. And, in May 2022, she filed for divorce right after 3 months of marriage.
As per The News International, Aamir used to abuse her physically and even asked her to make porn videos with his friends. Syeda Dania Shah has demanded recovery of Rs. 115 million as Haq Maher and dowry comprising Rs. 110 million- house in Khuda Dad Colony in Karachi. Apart from that she also demanded Rs 4.5 million car, Rs. 4 million gold ornaments, and Rs. 25 million in cash. She has also demanded Rs. 100,000 per month to continue her livelihood peacefully being the wife of a billionaire. Their last hearing was on June 7, 2022.[mfn]1[/mfn]
When we met for the first time, it was only for 28 minutes. It wasn't a 28-day affair. Nothing of that sort ever happened," Hussain shared. "I visited Lodhran for an event. It was a Milad function organised by an affluent family. I also called Jahangir Tareen Sahab from Lodhran. He later invited me to his farmhouse."
He then added,
After Milad, we went to Lodhran's Pir's house. I didn't know him. I discussed some personal affairs with him. He told me he will settle me with someone now but the only condition was that I wouldn't get to see her before. When I met her, it was Dania." Hussain continued, "But when I did meet her, I came to know that when she was a kid and would cry, her parents would put on Aalim Online to calm her."
Syed Dania Shah said:
I didn't think he was real."
She added:
To meet someone you have idealised since you were a kid, someone you have been obsessed with and he just appears in front of you; how would you feel?"
After that Aamir said:
She told me I have you, now I don't want anything or anyone else. You can even marry someone else now." To this, Shah quipped, "I have also told him that if he wants to marry someone else, he should. I have given him permission to get married for the fourth time."
On this she said:
It is not my right to stop him from tying the knot again. If he is happy with me and I love him enough, he'd stay with me. If I don't, then he will find someone else and marry her."[mfn]3[/mfn]
Aamir had one son, Ahmed Aamir, and one daughter, Dua Aamir.
Career 
Political Career 
Aamir Liaquat Hussain was elected as the Member of the National Assembly of Pakistan for the first time in 2002 when the Pakistani general election was held in NA-249 (Karachi-XI) constituency. He was appointed as the Minister of State for Religious Affairs and Ushar & Zakat Division in September 2004 in the Shaukat Aziz cabinet. 
Being the junior minister of Religious Affairs, Aamir asked religious scholars from Pakistan to issue a Fatwa in relation to the suicide bombings in May 2005. In the same year, he was attacked during his visit to Jamia Binoria by enraged youths. However, this incident was later denied by the Police. 
Aamir Liaquat Hussain was the minister of state for Religious Affairs till July 2007. Then, his party asked him to resign from his position as a Minister, and also from his seat as a member of the National Assembly. Since his party was not happy with his comments and statements against Salman Rushdie, he had to resign in 2007 from politics. Later in 2008, he was even expelled from the MQM party.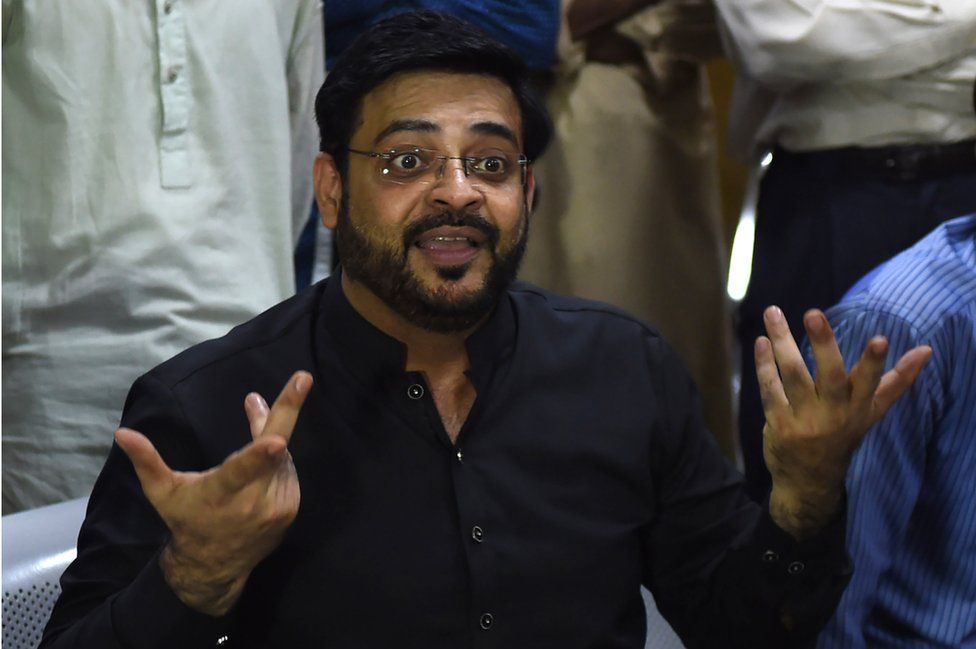 The Founder
Aamir Liaquat was the founder of the Memhooda Sultana Foundation. He was also on an annual publication as 'The 500 Most Influential Muslims' (2013-2015) by Royal Islamic Strategic Studies Centre in Jordan. In August 2016, Aamir was taken into custody by Sindh Rangers after the attack on media houses by MQM workers. An Anti-Terrorism Court in Pakistan ordered the authorities to put Aamir's name on the Exit Control List in February 2017. It was done after Aamir was charged with the facilitation of hate speech. However, he didn't appear in court hearings. 
In 2018, Aamir Liaquat also joined Pakistan Tehreek-e-Insaf (PTI). He was re-elected to the National Assembly as a PTI candidate for the NA-245 (Karachi East-IV) constituency. It was done in the 2018 Pakistani general elections. 
Aamir resigned from his National Assembly of Pakistan seat and left Pakistan Tehreek-e-Insaf on 4 October 2021. 
TV Career
Aamir Liaquat Hussain was also a radio broadcaster on FM101, also famous for his hosting Ramadan transmissions for Iftar and Suhur for years. His TV career commenced at Pakistan Television Corporation. However, it didn't last for a long period, as he was fired shortly thereafter.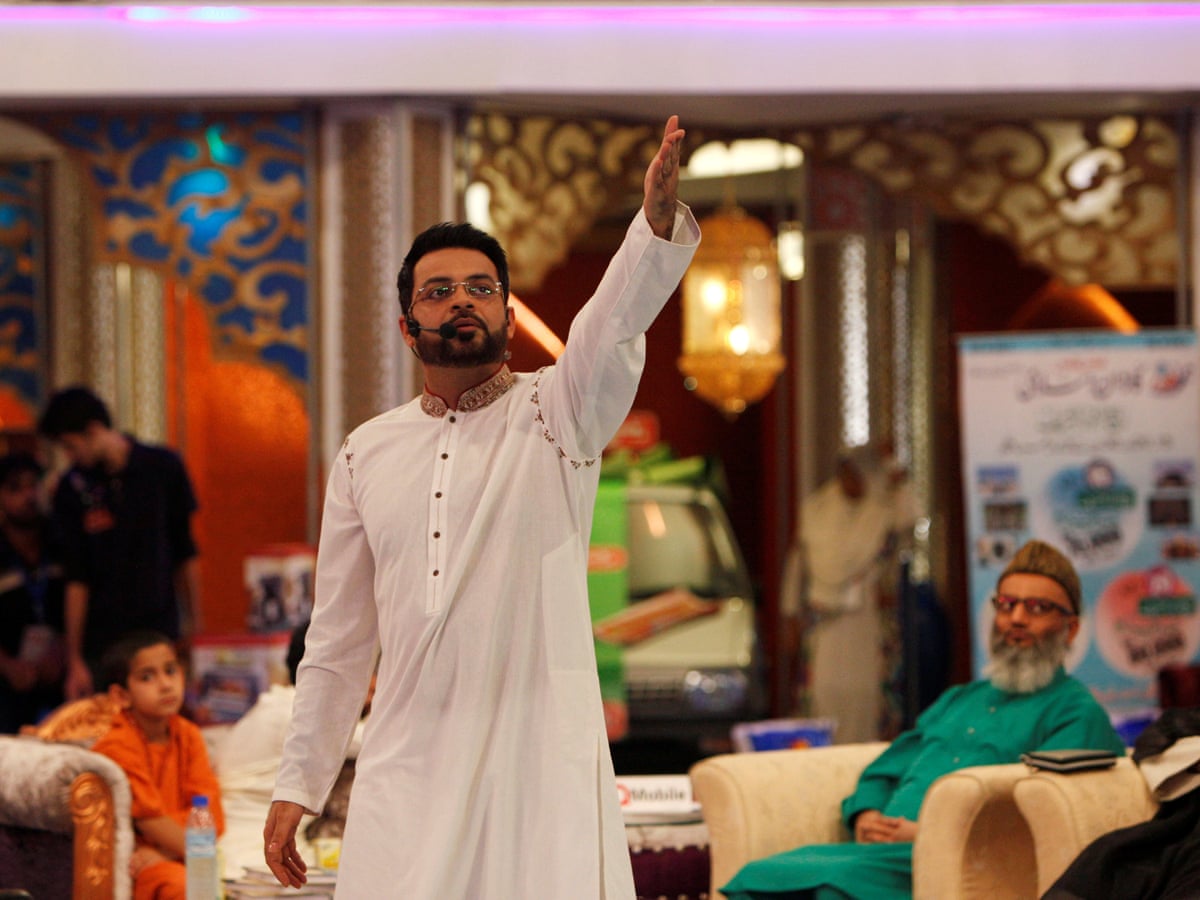 Aamir Liaquat was also the founding member of Geo TV in 2001, where he used to host a religious program, Aalim Online. He left Geo TV in 2010. After that, he was appointed as managing director of ARY Qtv and executive director of ARY Digital. Aamir then hosted the religious program, Aalim Aur Aalam there. In 2012, he hosted Pehchan Ramazan.
He rejoined Geo TV and Amaan Ramazan in 2013. He became the VP of Geo TV in January 2014. Then, he hosted a game show called Inaam Ghar.
President of Express Media Group
Aamir became the president of the Express Media Group in June 2014. He also became the Group Editor of religious content on Daily Express. Aamir hosted Pakistan Ramazan. He hosted Subh-e-Pakistan from November 2014 on Geo TV and became the president of Geo Entertainment in 2015. Hussain then joined the BOL media group in 2016, where he used to host current affairs talk show, Aisay Nahi Chalay Ga. In November 2017, he left the BOL media group. Later in 2019, he joined Pakistan Television Corporation.
As per the reports, Aamir Liaquat Hussain was set to make his debut in a Pakistani film in Syed Noor's movie alongside Saima Noor in the lead cast. He announced that he will play the role of Burhan Wani in Ayub Khoso's film, based on the Kashmir issue. He commenced hosting a game show, named Jeeway Pakistan in April 2020.
Death
Aamir Liaquat Hussain died on 9 June 2022 in Karachi. As per the reports, his servant heard him scream in pain from his locked room. After the servant enquired, he received no reply from Aamir. He then broke the door and found him conscious. After that, he was taken to the Agha Khan hospital in severe condition, where he was confirmed dead. Police suspect that he died because of the suffocating gases from a household generator. However, the cause of his death is still to be identified.
Police are trying to convince the family to allow the autopsy, since circumstances surrounding death are not clear."[mfn]2[/mfn]
Aamir Liaquat's first wife Syeda Bushra also reacted to her ex-husband's death and wrote:
My former husband Aamir Liaquat Hussain has passed away. His funeral prayer will be offered today after Friday prayer at 2pm at Jama Masjid Abdullah Shah Ghazi in Clifton and he will also be buried in the premises of the shrine."
After his death's cause was suspected, his body was asked to get postmortem. However, his son, Ahmed, and daughter, Dua refused to do so.
After Aamir's death, his third wife posted on her social media stating:
May Allah forgive Aamir and grant his soul the highest place in Jannah. Ameen"[mfn]4[/mfn]