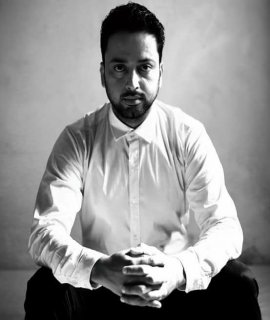 Manuj Walia– Wiki, Biography, Age, Wife, Height, Girlfriend, Weight, Family, Facts, Controversy, Lifestyle, and More
Occupation
Television Actor
Hometown
Solan, Himachal Pradesh (Currently in Mumbai, Maharashtra)
Manuj Walia is an Actor at DCBS Films and works at The Dramatic Mandir and Contiloe Pictures. He is coming up with a new TV serial on 'Agni Vayu' Ishara TV.
Biography
Manuj Walia is a television actor born and brought up in Solan, Himachal Pradesh. Manuj went to Sunny Hours Public School (Pre-Nursery to 5th Class)at Solan, Himachal Pradesh. He attended Geeta Adarsh Vidyalaya Senior Secondary School and B.L. Central Public School for a year. After that, Manuj Walia went to Govt. P.G. College, Solan, Himachal Pradesh. He was always passionate about acting, so continued his passion after college.
He went to Mumbai and worked in several Indian TV commercials, serials, and short films. Manuj Walia is proficient in English, Hindi, and Punjabi. His zodiac sign is Capricorn. Manuj's nickname is Happy.
Physical Statistics
Height – 5'11"
Weight – 87 kg
Eye Color – Brown
Hair Color – Black
Parents/Siblings
Manuj Walia belongs to a Hindu family based in Solan, Himachal Pradesh, India. His mother belongs to Pudwa, which is located near Palampur, Himachal Pradesh. Manuj's father runs an 80-year-old restaurant in Solan, Himachal Pradesh, India. Manuj's father always wanted him to run their family business. He wanted him to join institute for Hotel Management, however, Manuj always wanted to be an actor.
Girlfriend/Wife
Manuj Walia hasn't shared about his relationships anywhere yet.
Career
Manuj Walia worked as an Actor at Contiloe Pictures in Mumbai, Maharashtra (2013-present), DCBS Films (2019 – present), an actor at 'The Dramatic Mandir' (2020- present). Manuj Walia started his career in Solan. Later he moved to Mumbai, Maharashtra, India and joined theatre group under the guidance of Pandit Guruvesh. He auditioned for different serials and ads while working in Mumbai for almost one and a half year.
Manuj Walia acted in his first Hindi, TV serial. 'Mahima Shani Dev Ki' (2010). Manuj has worked in a short film, 'Machis Hai Kya?' directed by Susheel Mehta (2015). He played the role of 'Mangesh Sathe' in 'Love Exchange' (2015). Manuj Walia appeared in 'Kaun Con Hai?' (2020), and working on new project, 'Agni Vayu' (2021).
Currently, he is working on commencing his own acting studio in Solan, Himachal Pradesh for aspiring actors and those who wish to make a career in acting.
Interesting Facts About Manuj Walia
Manuj Walia loves animals, especially dogs.
He has a keen interest in traveling and has been to many places.
Manuj loves swimming.
Manuj Walia loves to spend time with his friends.
He loves riding bikes.
Manuj Walia loves posing for photo shoots, ads, and magazines.
7. Manuj adores spending time with kids.
8. He wanted to be an actor since his childhood.
9. Manuj Walia has appeared in Vodafone advertisement.
10. Manuj has keen interest in singing.
Related: Hansraj Raghuwanshi – Wiki, Biography, Age, Wife, Height, Family, Interesting Facts, Bio, Controversy, and More.
Checkout his complete profile here!
Hansraj Raghuwanshi – Wiki, Biography, Age, Wife, Height, Girlfriend, Weight, Family, Facts, Controversy, Lifestyle, and More