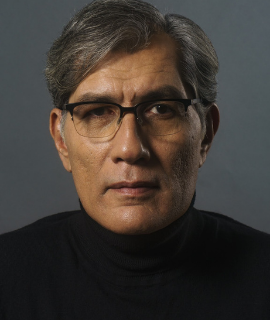 Denzil Leonard Smith- Wiki, Bio, Height, Family, Wife, Facts, Careers, Biography
Full Name
Denzil Leonard Smith
Hometown
Mumbai, Maharashtra, India
DOB
6 November 1960 (61 years in 2021)
Occupation
Actor, Producer, Theatre Artist
Known For
Outstanding Screen and Stage Roles
Biography
Denzil Leonard Smith is an Indian stage and film actor and producer. He has performed in over 50 plays and 60 films. Recently he appeared in Tenet(2020). He is also known for his role in P.O.W.-Bandi Yuddh Ke (2016-2017) on Star Plus. Denzil Smith was born on the 6th of November, 1960, and has been living in Mumbai since then. He went to St Andrew's in Bandra and further studied English literature at the University of Mumbai.

Physical Statistics
Height – 5′ 11" (in feet inches)
Weight – 81kg (in kilograms)
Eye Color – Black
Hair Color – Salt and Pepper
Parents/Siblings
Benjamin John Smith and Kathleen Maude Shepherd were his parents. He was from an Anglo-Indian family of Benjamin John Smith and Kathleen (Katsy) Maude Shepherd. His father was a civil servant with the Government of India. His father had a great love for music and the arts. Denzil was considered to have his father's trait of being passionate about theatre and music. His father also represented India as part of the classical Cappella Paranjoti Academy Choir. Unfortunately, Denzil lost his father at the tender age of 11. He has an elder sister Cheryl Roy-Smith and a younger brother Lionel Smith.
Girlfriend/Wife
Denzil Smith and Carissa Hickling tied the knot on the 19th of June in 2017.
Career
Denzil Leonard Smith started the cycle of his career under Indian actor and adman Alyque Padamsee, then CEO of the advertising agency named Lintas. He worked as a film executive. In 1988, passion struck him, and he turned his focus on stage acting and called off for a corporate career. Smith trained his voice at the National Centre for the Performing Arts, Mumbai, India. He was mentored by Dr. Ashok Ranade and Pratap Sharma.
Denzil's Career as a Theatre Artist
Early in his theatrical career, he worked with Ratna Pathak and Naseeruddin Shah for a play, Les Liaisons Dangereuse. Soon after, he became a member of Shah's Motley Productions, which is a theatre group created by Indian actor Naseeruddin Shah, Benjamin Gilani, and Tom Alter. He played the character role of 'Lucky' in Waiting for Godot. In 1998, he worked in Prime Time Theatre in productions like On a Muggy Night in Mumbai, Sammy, Zenkatha, and August: Osage County.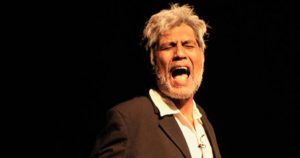 He was also a part of other key roles for numerous productions like Jawaharlal Nehru in Letters to a Daughter from Prison. Jesus in Jesus Christ Superstar, Vali and Vibishan in The Legend of Ram, and Judge Brack in Hedda Gabler.
In 2007, he joined All-Star Artists for the Broadway-style musical production – The Merchants of Bollywood, choreographed by Vaibhavi Merchant. He led the cast in the role of Superintendent Daniel D'Mello in The Mirror Crack'd.
Denzil's Career in Movies and Television
Starting with Mango Soufflé (2002) centered around the lives of gay men in Mumbai starring Atul Kulkarni and Rinkie Khanna and followed by characters in movies like:
Tibetan monk Lama Norbu in the movie Paap (2003)

Tenzing in the film Frozen (2007)

Jawaharlal Nehru in Shobhayatra (2004)

The Memsahib (2006)

Mumbai Salsa (2007)

Chase (2010)

Lamhaa(2010)

Impatient Vivek (2011)

Tripura (2011)

Ballad of Rustom (2012)

John Day (2013),

Dad… Hold My Hand! (2015)

Principal in the Marathi film Manjha (2017)

Photograph in 2019.

Other Features:

Ek Ajnabee (2005) with Arjun Rampal, Amitabh Bachchan, and Parizaad Zorabian

Zid (2014)

Bombay Velvet (2015)

Phantom (2015)

Baazaar (2018)

Jagga Jasoos (2018)

Baadshaho (2017)

Happy Phirr Bhag Jayegi (2018)

Badla

Bell Bottom (2021)

Penthouse (2021)
Denzil is a character artist, his most popular and significant play was Pearl Padamsee's Les Liaisons Dangereuse. This play was a great success and he worked with Naseeruddin Shah and Ratna Pathak.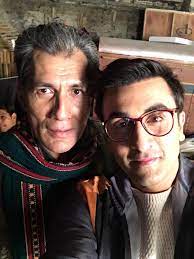 He has worked on several television shows and films like The Lunchbox (2013) as Mr. Shroff, Lamha: The Untold Story of Kashmir (2010), he played the role of Brigadier Sharma. He has been a part of Phantom (2015), Bombay Velvet (2015), Badshaaho (2017), and his most recent one on Hotstar "Hum Bhi Akele Tum Bhi Akele" (2021).
Denzil Leonard Smith will be seen in the Bollywood movie, Bell Bottom starring Akshay Kumar, Vaani Kapoor, and Huma Qureshi in the role of R.N. Kao releasing on 19 August 2021.
Interesting Amazing Facts About Denzil Leonard Smith.
Now it is time to know more about Denzil, the character artist. We've brought you the rarest of facts about him.
So let's feed our insights!
1. Denzil has had a quality career in theatres. He is extraordinary in hosting, he hosted Jazz tribute concerts on International Jazz Day at the National Centre for the Performing Arts and Blue Frog in Mumbai.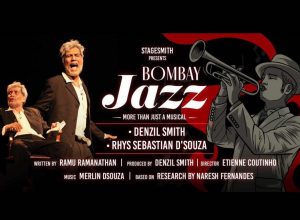 2. Smith gave his voice for the character called Captain Planet from Captain Planet and the Planeteers for dubbing it into the Hindi language. There is a range of English movies where Smith gave his voice for dubbing it into Hindi, namely The Phantom (1996), Batman Forever (1995), Avengers: Endgame (2019), and many more.
3. If you travel back in time, Smith has appeared in an episode of C.I.D.(1997-2013) and "Made in Heaven (TV Series)" (2019) on Amazon Video. He was also seen in "Jassi Jaissi Koi Nahin" (2012-2014).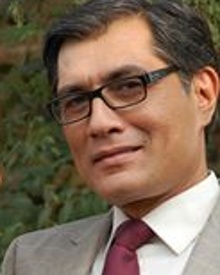 4. His favorite actors are Pearl Pasamsee, Naseeruddin Shah, Carl Mendes, and The Late Pandit Satyadev Dubey.
5. This passionate actor constructed his art from the beginning, at the age of 15, he acted in a play called "Son of Man" by Dennis Potter.
6. His art wasn't limited to Bollywood, he worked in Hollywood movies as well. Some of them are "The Best Exotic Marigold Hotel" (2011), "Brahman Naman" (2016), and the best one that is a milestone in his career is the "Viceroy's House" (2017) where he played the role of Mohammad Ali Jinnah.
7. He is a man who deserves a lot of appreciation. Ben Kingsley loved his acting in the play "Letters to A Daughter from Prison".
8. Smith can play guitar and can also sing and dance.
That's Not All – There are a Few More in the List
9. Denzil Smith in an interview expressed his longing for acting began while he was backstage in a show at the age of nine. He was a mere spectator but everything about the environment fascinated him.
10. Denzil considers Naseeruddin Shah as the greatest actor in the country; he trained under him and was a part of his wing. He couldn't comprehend any of his work as a big break other than this achievement.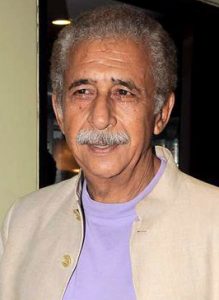 11. He is a powerful theatre actor and is amazing in films too but he confessed that his love for theatre couldn't fade, he keeps dwelling over his theatre days.
12. Denzil Leonard Smith also mentioned that he doesn't like the Indian movie industry to be known as Bollywood, he calls it the Hindi movie Industry.
13. He doesn't believe in limiting himself therefore he always is available for both industries, may it be Bollywood or Hollywood.
14. He is a believer in the world being a great family and he loves India and living here.
15. Denzil Leonard Smith is a lover of cats.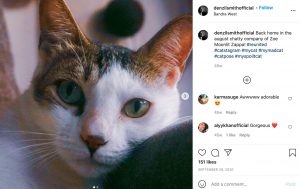 16. He has appeared in various magazines and newspapers.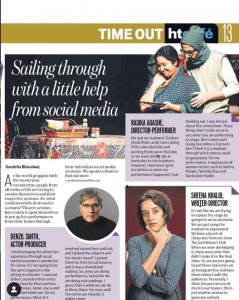 17. Denzil is the mascot of KFC in India.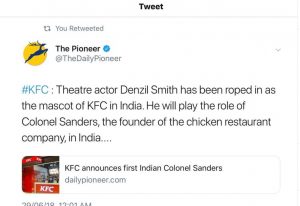 18. He was nominated by ITA Awards 2017 in the category 'Best Actor in a Negative Role.'

Special Mentions!
Denzil Leonard Smith film credits:
Tenet – 2020
Viceroy's House – 2017
Brahman Naman – 2016
The Second Best Exotic Marigold Hotel – 2015
The Lunchbox – 2013
The Best Exotic Marigold Hotel – 2011
Frozen – 2007
Paap – 2003
Denzil Leonard Smith TV Roles
Netflix's 'Delhi Crime' – 2019
ITV's Beecham House – 2019
Amazon Prime's sitcom, Mind the Malhotras – 2019
P.O.W. – Bandi Yuddh Ke – 2016 to 2017
Denzil's Long-Standing Association
With Motley Productions for 'Waiting for Godot' and 'The Caine Mutiny Court-Martial' and Prime Time Theatre for 'Guahar,' August: Osage County and Sammy.
International Productions
Merchants of Bollywood – 2007 to 2010
Life of Buddha – 2014
Writing about Daniel Smith is never enough, his work and art would need a thesis to cover.