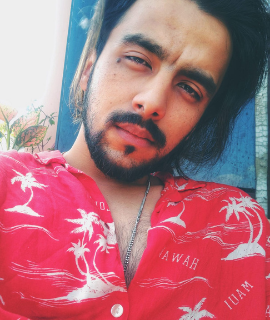 Lalit Singh-Wiki, Bio, Height, Weight, Family, Interesting Facts, Career, Biography
Hometown
Shimla (Dhalli), Himachal Pradesh
Occupation
Singer, Rapper, Producer, Songwriter
Known For
The Pahari Project and remixing Pahari folk songs with Western Music.
Biography
Famously known as 'The Lit Singh' by his fans, Lalit Singh has become a prominent name amongst the youth. He is loved by his fans and is doing great with music because of his music sense and experimenting nature. The Pahari Project is born out of that unusual experiment that is gaining popularity not only in Himachal Pradesh but also in India. Lalit Singh was born on the 23rd of November in Dhalli, Shimla, Himachal Pradesh. He completed his schooling at HMHS Sanjauli. He later pursued his graduation and Sound Engineering from Pune. Lalit is currently living in Shimla and launching fusions under The Pahari Project.

Physical Statistics
Height: 5'10" (177.8 cm)
Weight: 55 Kg approx (121.25 lbs)
Hair color: Black
Eye color: Black
Parents/Siblings
Lalit has managed a lowkey life and never really shared much about his family.

Girlfriend/Wife
He is a very private person and never talked about his love interest. Although, he is assumed to be single.
Career
The Lit Singh is a singer, producer, lyricist, and sound engineer. Currently, he is doing The Pahari Project and releasing his Hindi, English songs apart from the English and pahadi fusion songs.
He has always loved his Himachali culture and traditions. To express his love for family and hometown, he chose the musical way. He was also inclined towards western music. So to reinvent the music scene in Himachal, he started making music that had influences from both western and Pahari music. "That" is a first-of-its-kind song with Pahari and English fusion.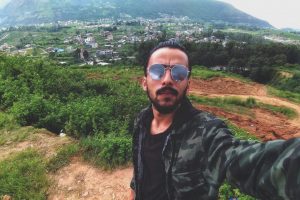 Well like everyone else, he had his share of struggles. At first, He started singing in a group with a fellow singer. He was not so good at singing so he used to lockup himself in a room for the endless practice session for hours. Learned playing guitar and composing music. He had to travel 9-10 km to record a song. That's when he decided to change the music scene in Himachal to give platforms to all those talented singers who go unrecognized due to lack of opportunities.
Controversy
Despite the youth, today, loves drama and controversies, our fusion artist has managed to stay away from controversies and living a peaceful life.
Interesting Facts About Lalit Singh
The Lit Singh of The Pahari Project is gaining a lot of admiration even without any marketing or publicity stunt. Commonly known for his fusion of English and Pahadi folk songs, Lalit Singh has become a voice of mountains.
Here we are, sharing some of the unknown facts about this dope artist :
1. Lalit has born and raised in Shimla, Himachal Pradesh. His father belongs to Delhi and his mom belongs to Kotgarh. He completed his high school degree from HMHS Sanjauli, Shimla. And did his college in Pune along with a sound engineering course.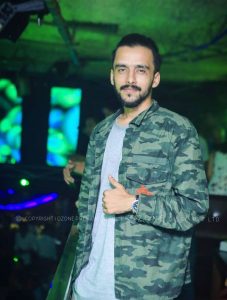 2. He has been doing 'The Pahari Project' (fusion of pahadi and English). He is a singer, producer, lyricist, sound engineer and releasing songs in Hindi and English as well.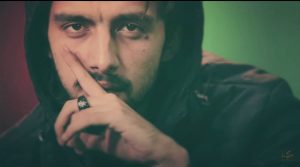 3. The lit lad keeps on experimenting and never sticks to one genre of music. For instance, Zaalima ( a Hindi song, a remix of 'Kangana tera ni', Dhattu ( a fusion between English and pahadi). But still, he never forgot his roots. Shimla Ki Yaaden is a testimony of his love for his birthplace and family.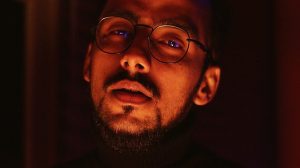 4. We see a lot of animals while traveling to the mountains. Well, our Pahadi lad too has an affection for animals. He keeps on sharing pictures with his paw-some dog on Instagram.
5. Lalit Singh is an avid traveler and he has been to different countries.
If you are a fan of experiments and fusion music, well our 'The Lit Singh' would be a perfect choice for it. Listen to his music now and share your thoughts with us.