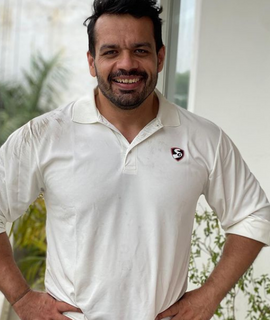 Gaurav Taneja (Flying Beast)-Wiki, Biography, Height, Weight, Wife, Daughter, Son, Age, Children, YouTube, Career, Weight, TV, and More
Hometown
Kanpur, Uttar Pradesh, India
Other Names
Flying Beast, Motey
Known For
Being an Indian Content Creator, a famous YouTuber, Professional bodybuilder, Airline Captain, Certified Nutritionist.
Biography 
Gaurav Taneja aka Flying Beast is an Indian content creator, commercial airline captain, fitness expert, famous YouTuber, daily vlogger, and professional bodybuilder. Gaurav was born on 9 July 1986 in Kanpur, Uttar Pradesh, India. He did his schooling at Jawahar Navodaya Vidyalaya, Ghaziapur, Uttar Pradesh. Then he went to the Indian Institute of Technology (Kharagpur) between (2004 and 2008) for pursuing his civil engineering. After completing his B.Tech, he followed his passion to join the aviation sector. Gaurav Taneja's zodiac sign is Cancer. 

Physical Statistics
Height- 5'7″ (in feet inches), 170 cm (in centimeters), and 1.70 m (in meters)
Eye Color- Black
Hair Color- Black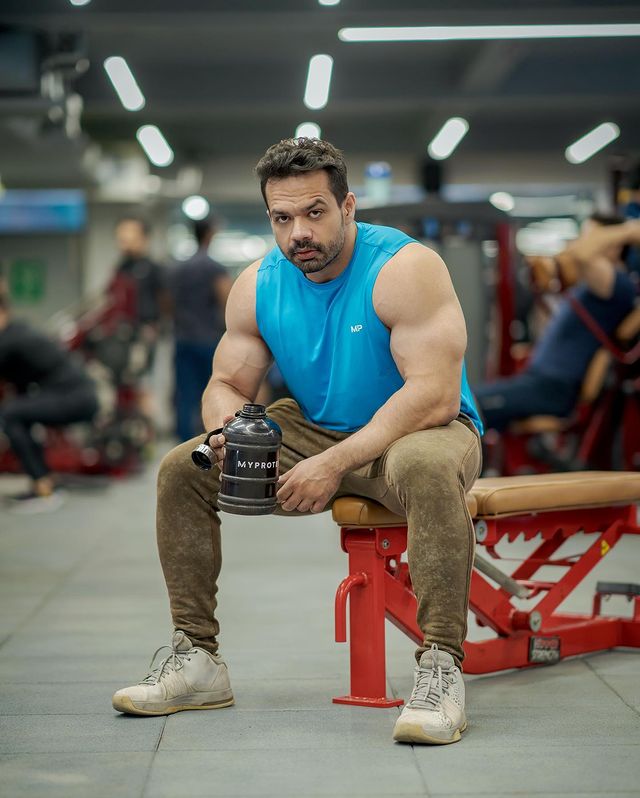 Family/Parents
Gaurav Taneja aka Flying Beast was born in Kanpur. His father's name is Yogendra Kumar Taneja, who works at the Bank of Baroda. Gaurav's mother is Bharti Taneja, who is a teacher. Gaurav has one sibling, Swati Taneja. 

Relationship/Wife
Flying Beast aka Gaurav Taneja is married to Ritu Rathee on 5 February 2015. Ritu Rathee Taneja is a pilot, YouTuber, blogger, and social media influencer. They both have two daughters, Rashi (Rasbhari) and Pihu aka Chaitravi Taneja.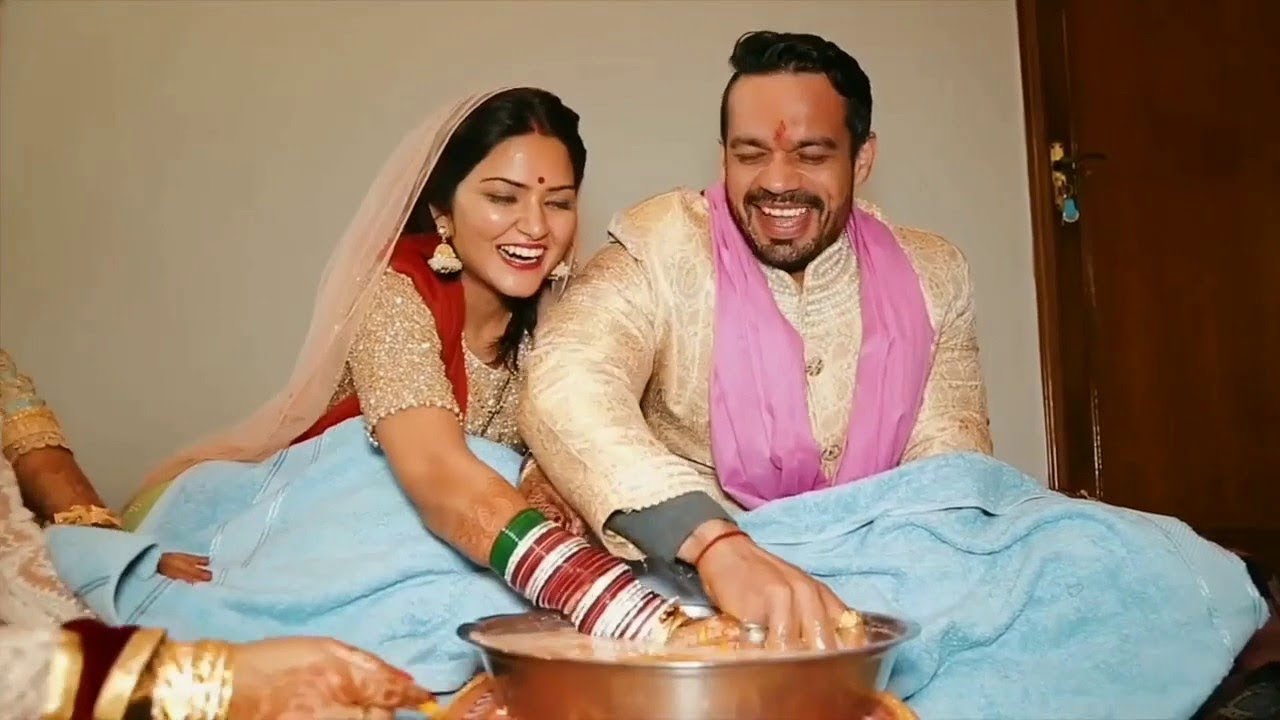 Career
As an Airline Captain
Gaurav Taneja went into the aviation industry for pursuing his career as a well-trained pilot. He did his training in A320 type rating from CAE Madrid – a flight school in Madrid, Spain in 2011. 
Gaurav started working as a first officer at IndiGo in 2011. He was working as a captain (in 2014) in the same airline. Taneja then joined AirAsia in May 2019 in New Delhi as a captain.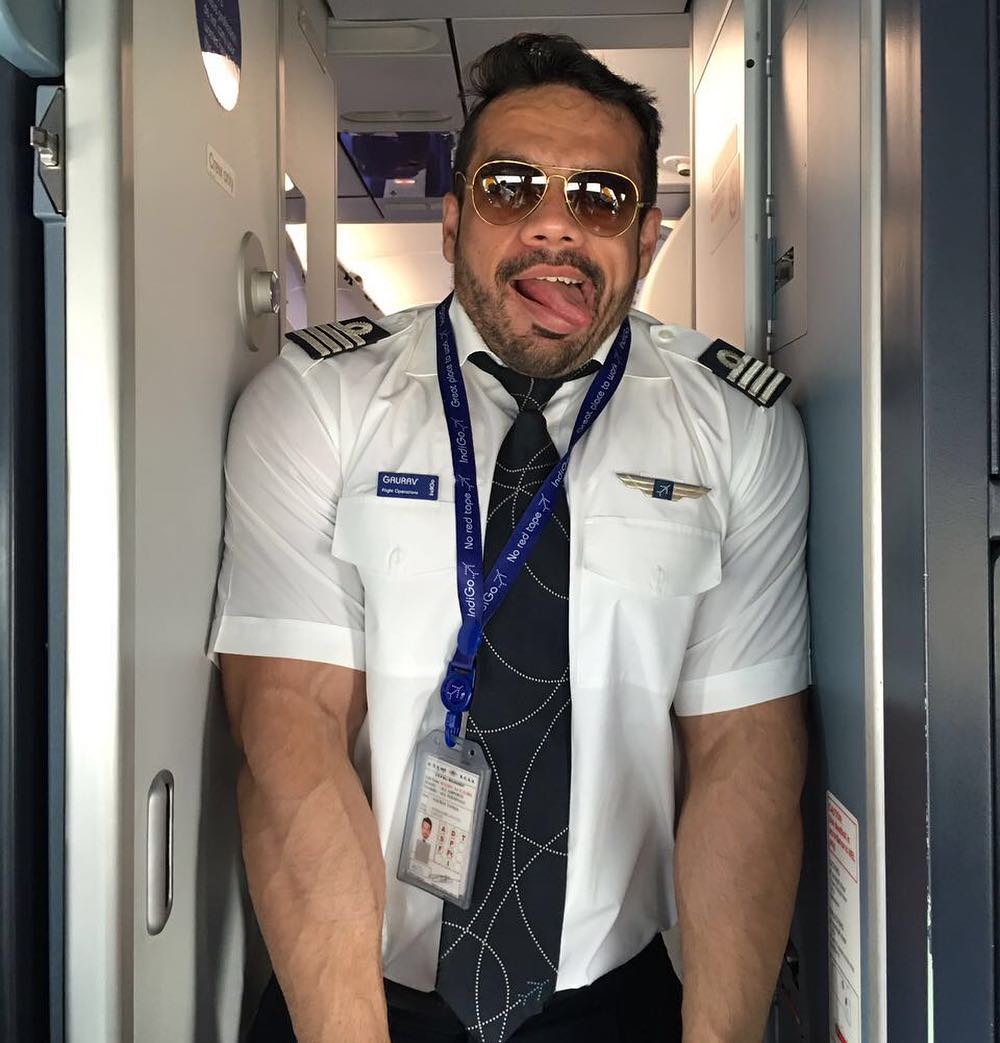 He then worked in various major airlines, such as AirAsia and Indigo. His wife, Rithu is also a pilot and works as a flight captain for Indigo Airlines. Gaurav was suspended from AirAsia after he made the statement that:
If something happens during a Flap 3 landing, then the question would be asked to the pilot if he or she cares more about saving fuel or 180 passengers lives," Captain Gaurav Taneja had said.
Captain Gaurav Taneja tweeted on June 14 that he has been suspended by AirAsia India:
for standing up for safe operations of an aircraft and its passengers." 
On June 15, he posted a detailed video on YouTube titled "Reasons behind suspension from my pilot job."
Gaurav Taneja alleged in the video that this specific airline asked its pilots to do almost 98% of landings in 'Flap 3' mode, which helps the airlines in saving fuel. He said that if the pilot does not do its landing in that mode, the airline considered it a violation of its SOP (Standard Operating Procedure). 
In order to achieve targets, what would people do? They will do Flap 3 landings without giving consideration whether it is safe or unsafe. This directly impacts the passenger safety," he had claimed in his YouTube video.

If something happens during a Flap 3 landing, then the question would be asked to the pilot if he or she cares more about saving fuel or 180 passengers" lives, Mr. Taneja had said.
As a YouTuber 
FitMuscle TV
Gaurav joined a YouTube channel, FitMuscle TV on Joined Nov 30, 2016. This channel has more than 2.07 million subscribers (in 2022). He posted his first video on this channel on 30 November 2016, titled, Is Aamir Khan's Dangal Movie transformation Natural ?? The most popular video on this channel is 'He Fainted in the gym While doing Shoulder Press,' which Gaurav posted on 27 November 2017. This video has more than 6.5 million views in 2022. 
The description of this channel by Gaurav says:
Muscle TV is your one stop for all fitness related queries. Run by Gaurav Taneja. Gaurav holds a Bachelor's degree from IIT Kharagpur (2008), A certified Nutritionist, a professional Bodybuilder and an Aviator. He is into Health and Fitness Industry since 13 years. Our Aim is to spread the knowledge based content through this channel. you will always find our content backed by science and proof's. Ask us anything related to diet, supplementation, training, gear and we will be happy to help."
Flying Beast
Gaurav Taneja joined another channel named 'Flying Beast' on YouTube on 1 December 2017 and posted his first video titled, Flying a Drone Inside a Hotel Room. BAD IDEA !! on 10 December 2017. The most popular video on his YouTube channel in 2022 is 'Best Flight as a Captain | Flying Beast, which has more than 16 million views (as of 2022). 
The description of this channel is:
I live in New Delhi. I love to share my stories with you guys. This is my Vlog channel. Please go and visit my other channel on fitness. People say I know a thing or two about fitness. (FitMuscle TV)." 
Rasbhari Ke Papa
Gaurav Taneja joined YouTube with his third channel, Rasbhari Ke Papa on 8 July 2020. He posted his first video, titled, 'Welcome to Our New Gaming Channel' on 8 July 2020. This video is also the most-watched video on this channel crossing 4.8 million views in 2022. 
As a Professional Bodybuilder 
Gaurav Taneja is also a professional bodybuilder, who has competed in various bodybuilding competitions. He was one of the contestants at Satish Sugars Classic 2016, National Championships, where he competed with the top athletes of the country. He has also won certain body-building competitions at the State level as well. Gaurav is also a certified nutritionist. 
Controversy
In July 2022, Gaurav was arrested by Noida Police after his birthday party at Noida Metro Station caused chaos. YouTuber and pilot, Gaurav and his pilot wife, Ritu Rathee planned his birthday party at Noida Metro Station, which created chaos as thousands of people gathered at the station to see Gaurav. It was almost a stampede-like situation, which caused traffic snarls. However, Flying Beast got bail soon after that.
Interesting Facts About Gaurav Taneja aka Flying Beast 
1. Gaurav Taneja is a popular daily vlogger from India, who was also an airline captain.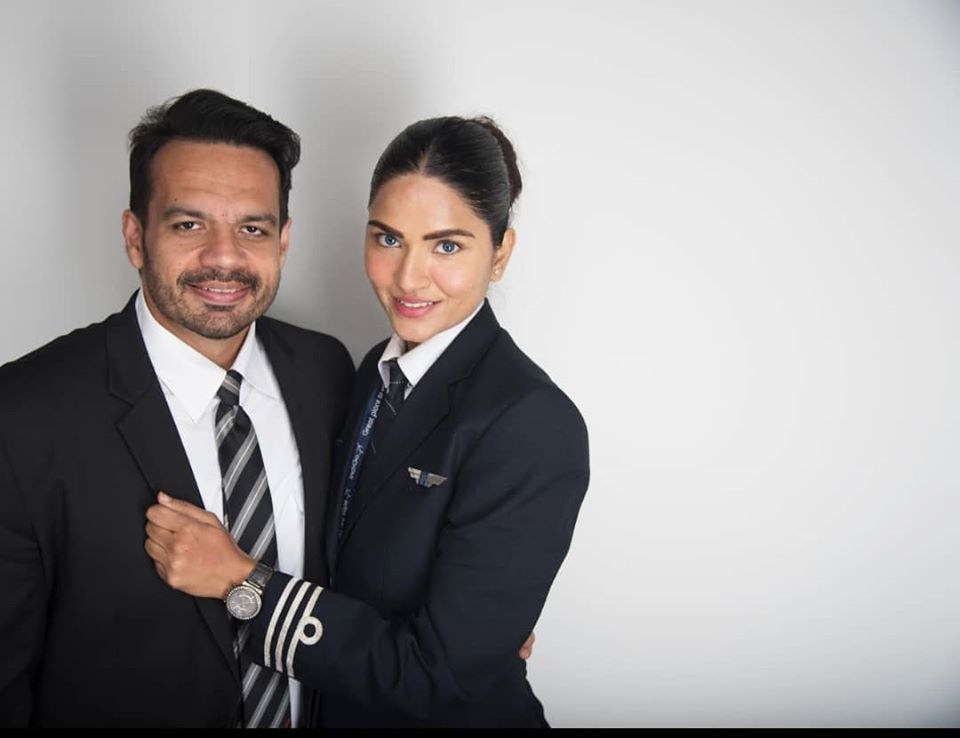 2. He is heavily into fitness, bodybuilding, gymming, and other fitness-related activities to keep his body fit and in shape.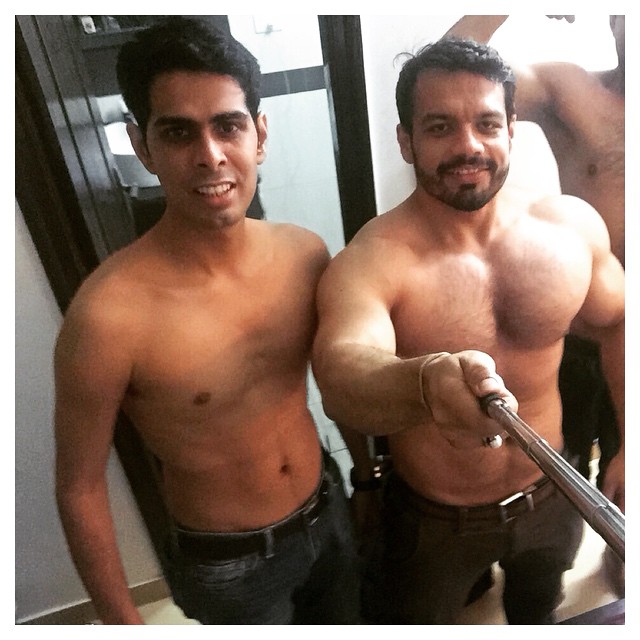 3. Gaurav has a love for water and he loves swimming whenever he gets time.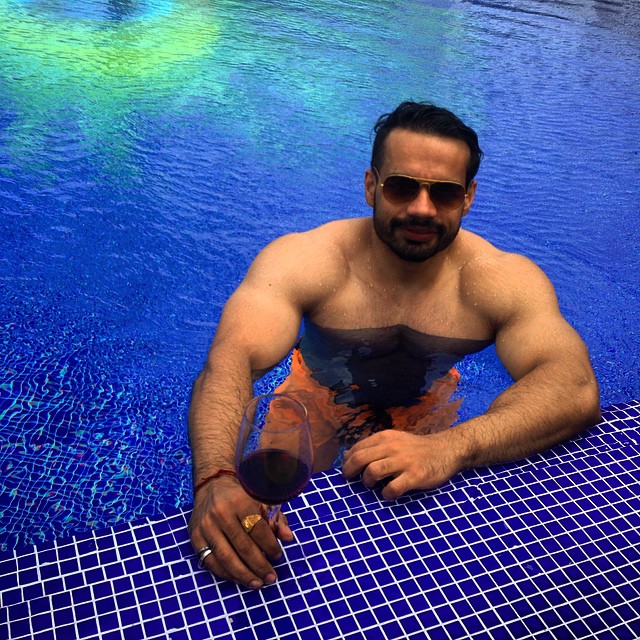 4. He is a non-vegetarian. 
5. Gaurav's favorite actor is Salman Khan. 
6. His favorite food is Chicken breast and rice. 
7. Gaurav Taneja has appeared on various TV shows, such as Loan'ly' in 2012, Son of Abish in 2014, By Invite Only in 2019, Access Allowed in 2020, and Smart Jodi aired on Star Plus on 26 February 2022. Gaurav is participating in this show with his wife and first daughter, Rasbhari.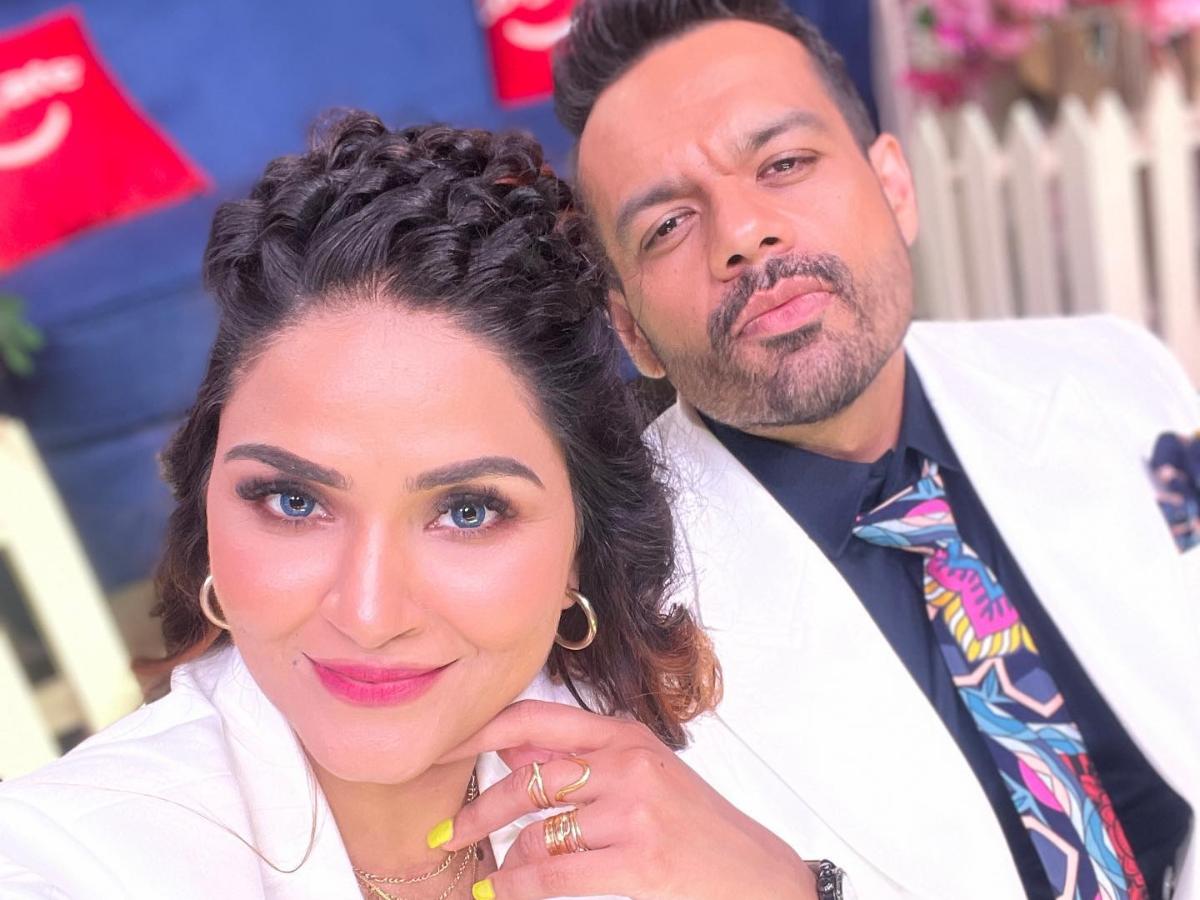 8. Gaurav is a tea lover and he often talks about the same on his YouTube videos. 
9. Mr. Taneja and his wife, Ritu Rathee got a chance to meet the former president of America, Barack Obama back in 2019.