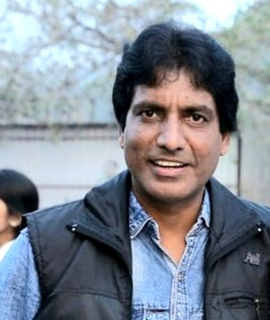 Dipoo Srivastava (Raju Srivastav's Brother)- Wiki, Age, Brother, Height, Weight, Profession, Shows, Relationships, Family, Hometown
Full Name
Dipoo Srivastava
Hometown
Kanpur, Uttar Pradesh
Profession
Standup Comedian, TV Artist
Known for
Being a comedian and younger brother of famous comedian, Raju Srivastav
Biography
Dipoo Srivastava is the younger brother of Raju Srivastava and is a stand-up comedian, who was seen in the Great Indian Laughter Challenge One. He is a TV and film artist as well. Dipoo's comedy acts are based on current affairs, situations, and scenarios. 

Physical Statistics
Height – 5'7″ (in feet inches)
Eye Color – Black 
Hair Color – Black 
Parents/Siblings
Dipoo was born in a middle-class family in Kanpur, Uttar Pradesh. His father's name is Ramesh Chandra Srivastava, who was a poet. Dipoo's mother's name is Saraswati Srivastava. He has one sibling, Raju Srivastav, who is a famous comedian. 
He recently shared an update about his brother's health. Raju collapsed because of a heart attack while he was working out in a gym.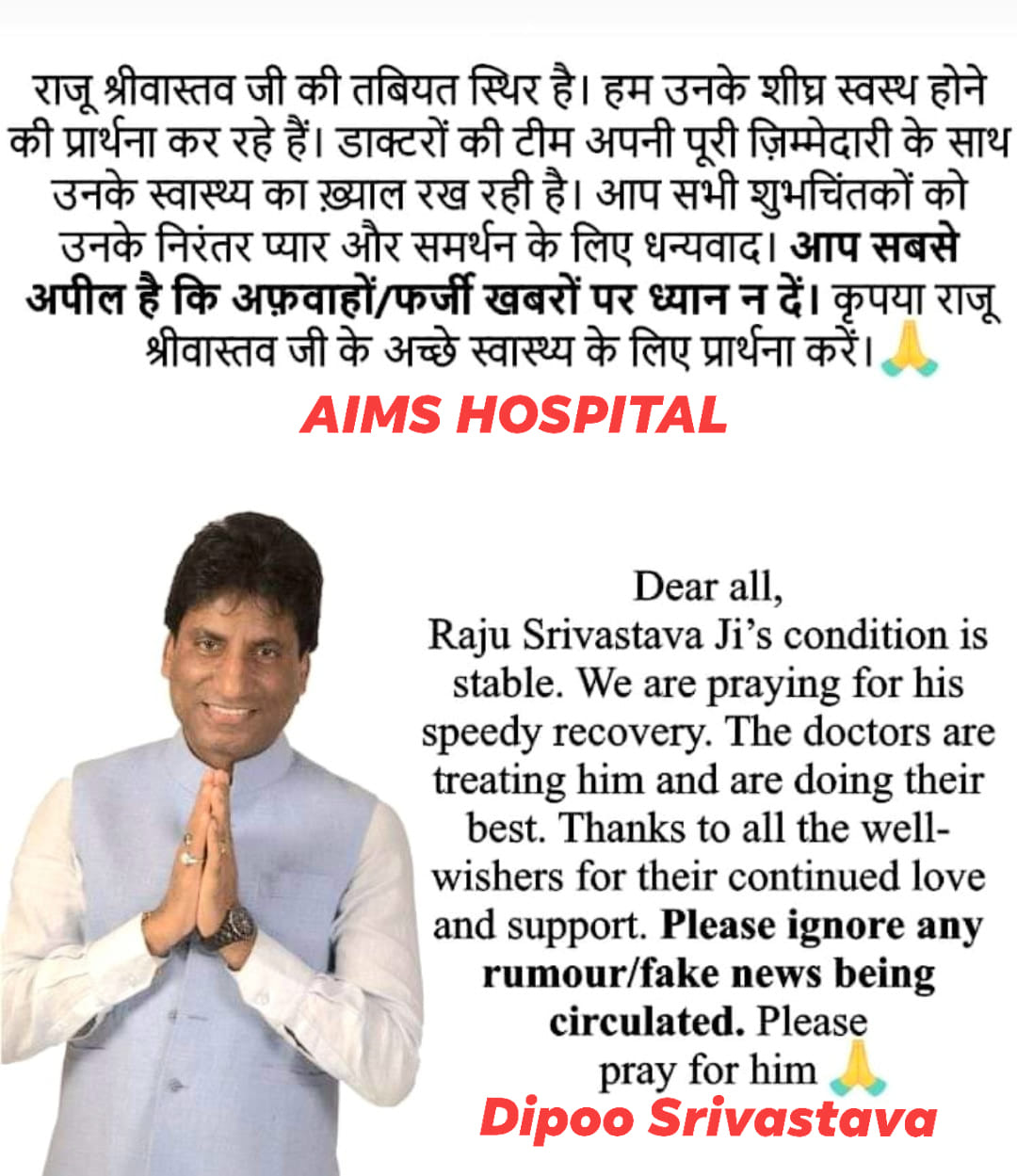 Wife/Relationships/Children
Dipoo is married and he has two sons.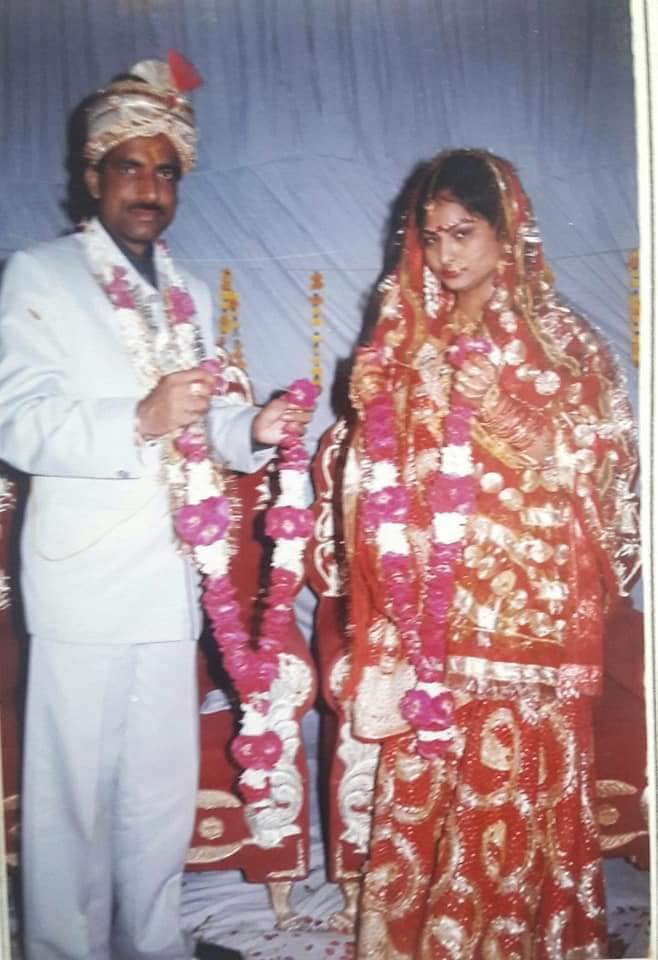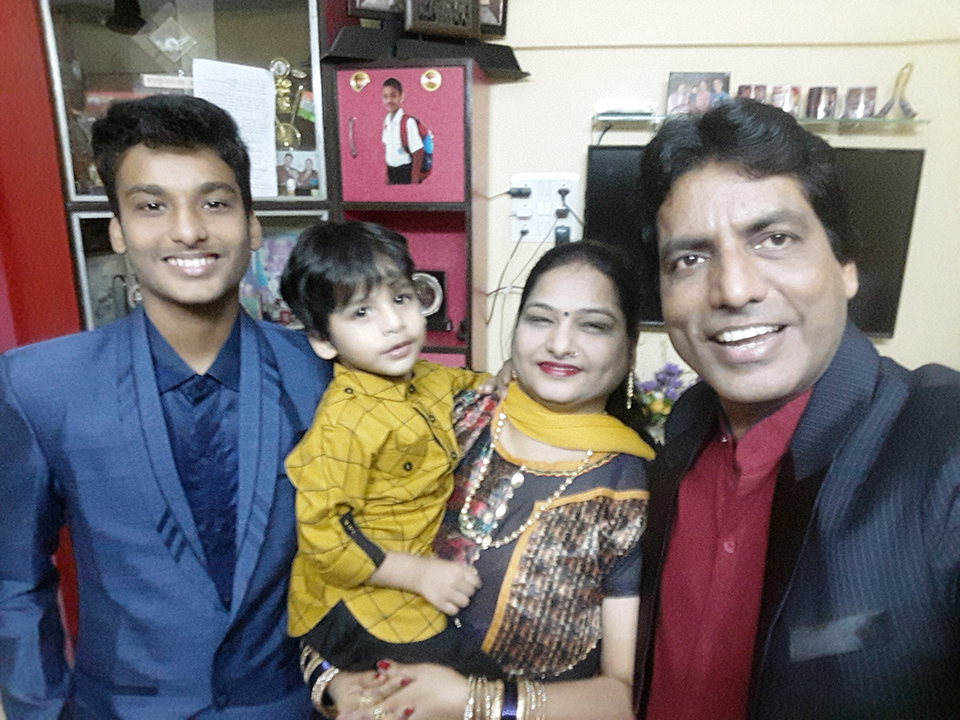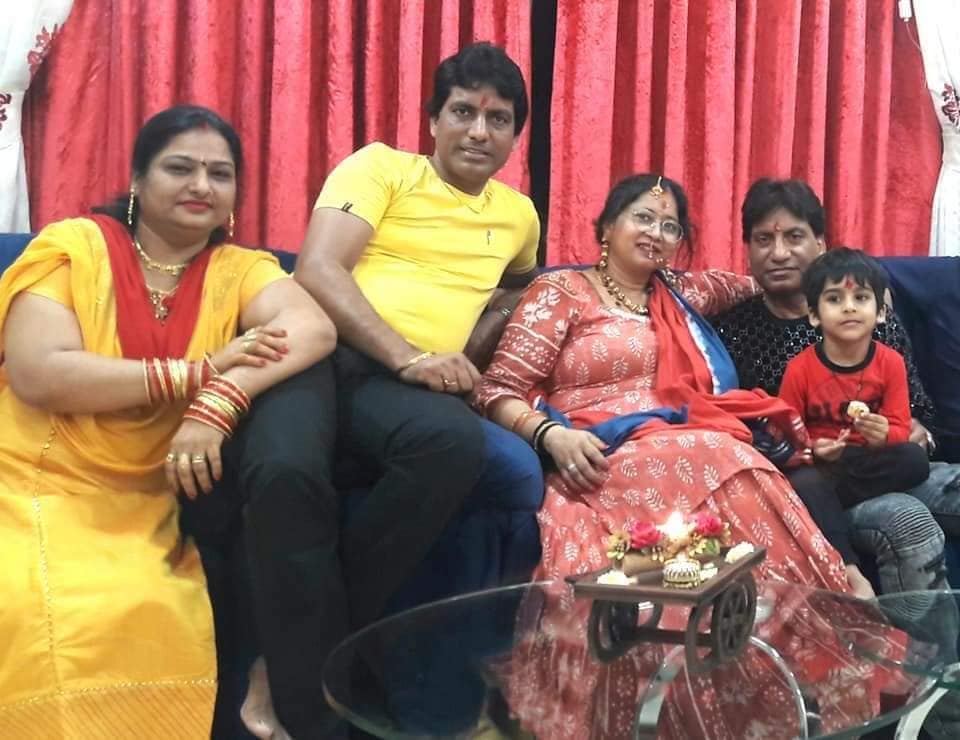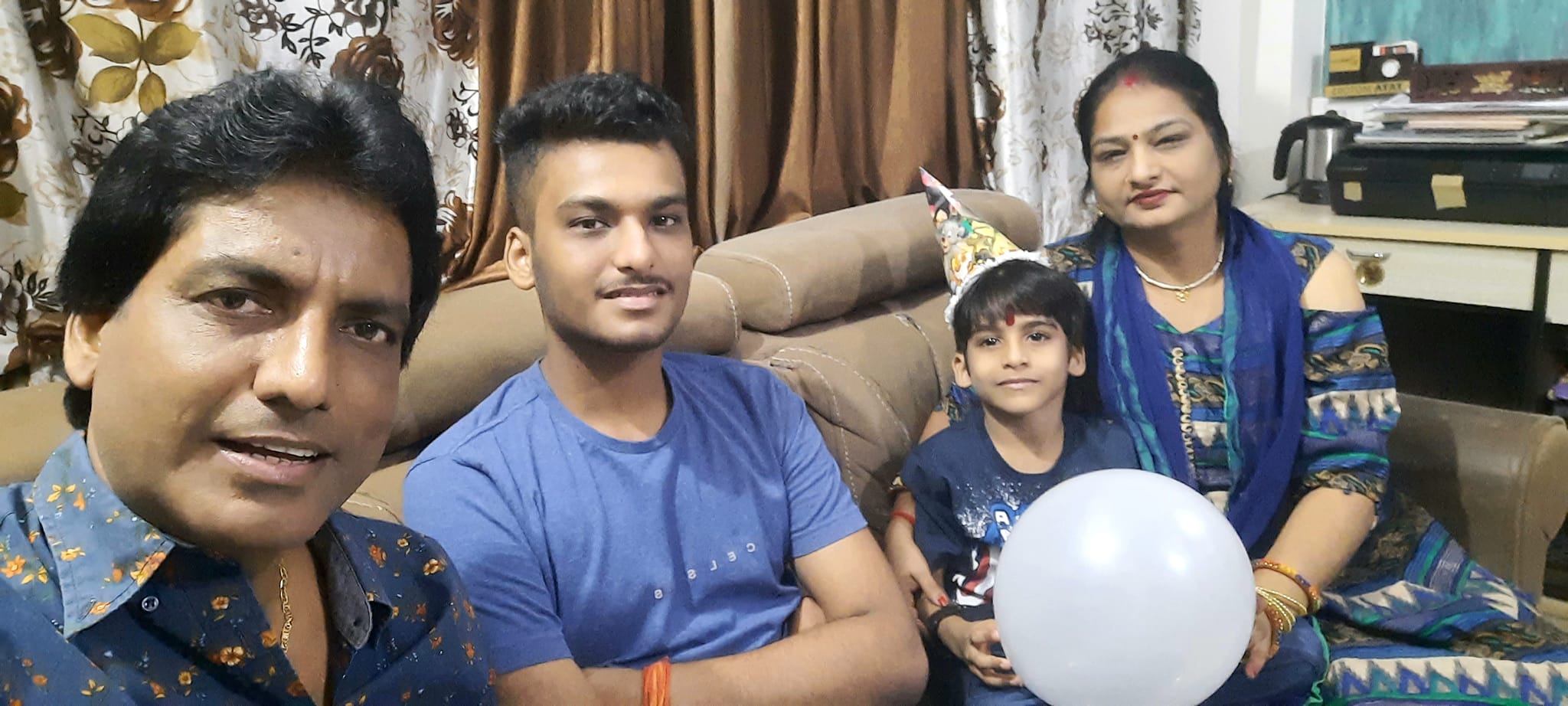 Career
Dipoo was brought up in a family where comedy was taken quite seriously. He started his career in comedy in Kanpur itself by doing stage shows. Dipoo did his first show in 1996 and since then he has appeared in various shows. Later, he went to Mumbai in 1998 to expand his career in comedy.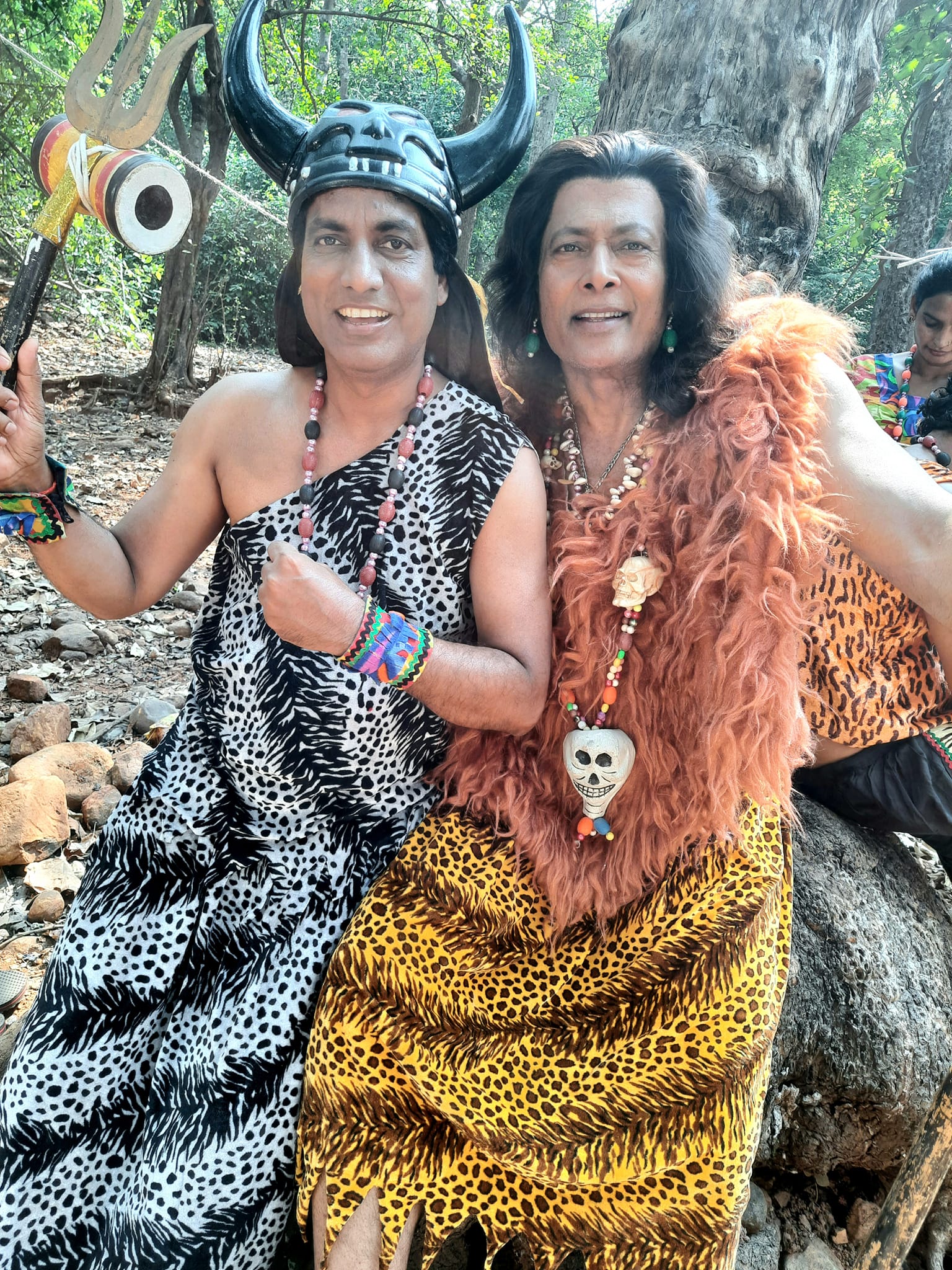 Dipoo is a standup comedian and TV & film artist. He was seen in Laughter Challenge on Star Plus along with his brother Raju Srivastav. Dipoo has also worked on several other projects, such as Dhamal No.1, Funjabi Chak De, Ekke Pe Ekka, Raju Hazir ho, Laughter Express, Nonsense Unlimited, Comedy Ka Badshaah, and many other comedy shows. 
He was also seen in the comedy film, Meri Pasdosan, and Stupids. In 2010, he was seen in the Hindi movie, Hello Darling, produced by Mukta Arts. He has also played a role in comedy films, Money Back Guarantee, and Vodka Diaries. Apart from that, Dipoo has also played a role in Do Pal Pyar Ke (2018). 
Awards & Achievements
Dipoo has won various awards. Here's a list:
Gwalior Vyapar Mela 2020 (M.P)
Kayastha Gaurav Samman at Bareilly 2019
The Great Laughter Show
Dr.S Radhakrishnan Memorial Awards 2018 (IHRC)
Lalitpur Mahotsav (UP)
Kanpur Ratan Samman 2017
Kanpur Ratan Samman 2017
Shahid Samman Samaroh 2017
Kayastha Ratna Samman 2016
Ambedkar Comedy Awards 2016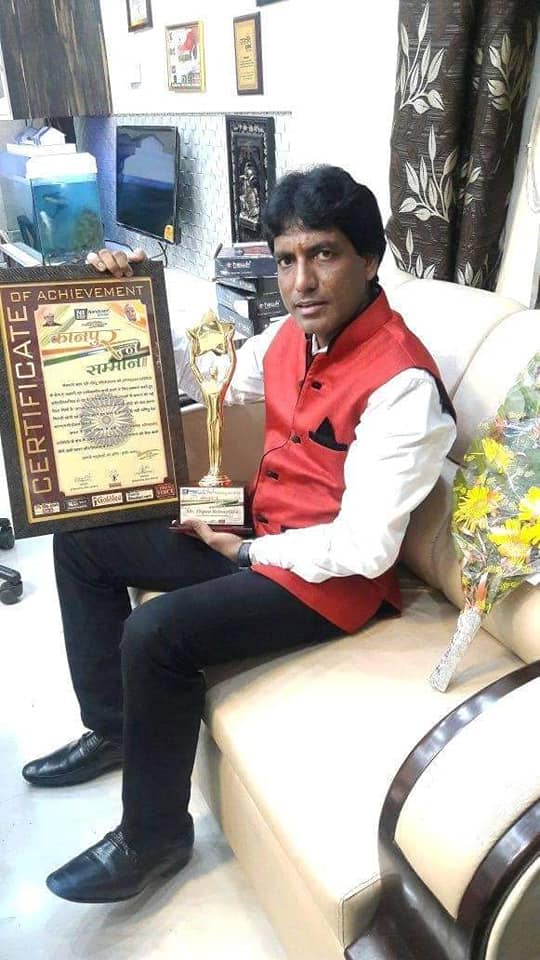 Interesting Facts About Dipoo Srivastava
1. Dipoo has played role in Sunil Pal's out & out comedy film, Bhavnao Ko Samjho, which has managed to acquire the Guinness Book of World Records. 
2. He is a member of MAAM aka Mimicry Artist Association Mumbai, an association that has Johnny Lever as President. 
3. He is fond of traveling and loves to explore new places.