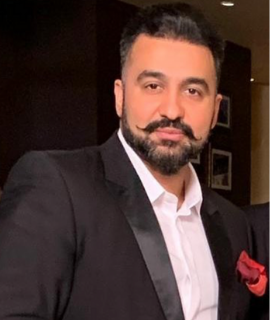 Raj Kundra (Shilpa Shetty's Husband)- Wiki, Bio, Arrest, Controversy, Wife, Height, Facts, Career, Biography
Real Name
Ripu Sudan Kundra
Hometown
London, United Kingdom
DOB
9 September 1975 (46 years in 2021)
Occupation
Businessman and Entrepreneur
Biography
Raj Kundra is a British businessman, who was born and raised in London, United Kingdom. He was born on 9 September 1975 and his zodiac is Virgo. Raj Kundra is also the husband of Indian actress Shilpa Shetty. Raj has completed the 12th standard and he got into the business after that.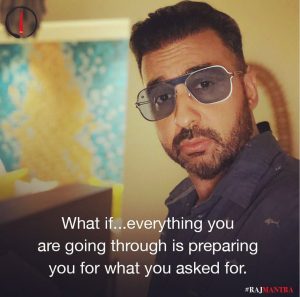 Physical Statistics
Height – 5'10" (in feet inches), 178 cm (in centimeter), 1.78 m (in meter)
Eye Color – Black
Hair Color – Black
Parents/Siblings
Raj Kundra was born and brought up in London, UK. He was born into a middle-class family with his father, Bal Krishan Kundra, who was a middle-class businessman, Punjabi man who migrated from Bathinda and became a bus conductor in London before he started running a small business. Raj's mother, Usha Rani Kundra, was a shop assistant when Raj was born. Raj Kundra has two siblings sisters, Reena Kundra and Renu.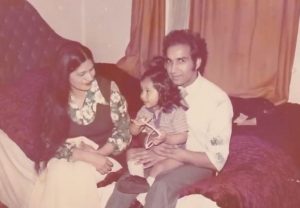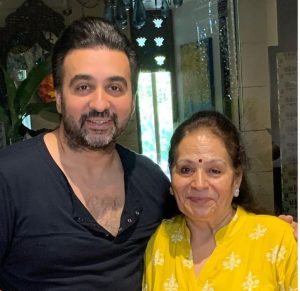 Girlfriend/Wife
Raj Kundra is a married man, who first got married to Kavita Kundra, who stayed in marriage from 2003 to 2006 (3 years). They have a daughter, Deleena Kundra. Kavita and Raj Kundra divorced in 2006.

In an interview, Kavita Kundra said:
I look at the pictures of them together and think, she's with my husband, she's living my life. While I was trying to put our marriage back together, he was talking constantly about Shilpa, as if it didn't matter what happened to us because he had found someone better, cleverer, and more famous than me. Now he has begun pestering me for a divorce. I asked him if he planned to marry someone else but he avoided the question," she had said.

To this Shilpa Shetty replied:
I was really upset by what she said," Shilpa had said. "She knew very well that I didn't even know her husband when she walked out on him. "I didn't even know him when I went into Big Brother. I have known him for about only six months, which was four months after his wife had left home and he had already got a divorce by then."
Raj Kundra was shocked after what his ex-wife said in public and made a public apology to Shilpa Shetty and her family.
Shilpa and Raj Dating!
Shilpa Shetty and Raj Kundra started dating each other, however, didn't accept it in public. They denied rumors of a relationship for months before December 2007, when Shilpa Shetty confirmed that they were seeing each other. Shilpa still denies playing any part in Raj Kundra getting divorced from his ex-wife, Kavita Kundra.
Raj Kundra and Shilpa Shetty got married on 22 November 2009. Together they have two children, Vivaan Raj Kundra born on 21 May 2012, and Samisha Shetty Kundra, born on 15 February 2020 via surrogacy.
Career
At the age of 18, Raj Kundra left his home and went to Dubai and after that Nepal to start his business of pashmina shawls. He sold them to all fashion houses in Britain and made his first million right after. In 2007, Raj Kundra moved to Dubai and focused on setting up a company named, Essential General Trading LLC, which dealt in precious metals, mining, construction, and green renewable energy projects. Raj was even doing financing and production of Bollywood movies along with this business. Raj Kundra is even involved with a charitable foundation run by his wife, Shilpa Shetty, known as 'Shilpa Shetty Foundation.' He has written a book titled, 'How to Make Money,' which was published back in 2013.

Business
In 2013, Raj Kundra got associated with Essential Sports and Media, which handled the production and distribution apart from iconic investments, a private fund trading in equity markets, and sports. His other ventures include Fight League, Satyug Gold, and Bastian Hospitality, which is a popular restaurant chain based in Mumbai, India. He was amongst one of the promoters of online and TV broadcast platform, Best Deal TV in 2015, which is an Indian TV home shopping channel that talked about capitalizing on celeb endorsements. Indian actor, Akshay Kumar was his co-promoter on this channel. Raj Kundra is ready to launch India's first live streaming social media app, 'Jaldi Live Stream App' that will let every streamer stream their content live.
Super Fight League
Raj Kundra along with Bollywood star, Sanjay Dutt collaborated on a project called 'Super Fight League' on 16 January 2012, which is India's first professional mixed martial arts fighting league.
Viaan Industries
Raj Kundra commenced this company in 2014, which focuses mainly on entertainment, licensing, gaming, animation, and technology. In 2017, Raj got into partnership with 'International Federation of Poker' for launching the World's first sports poker league under his company, Viaan Industries Ltd.
Awards and Honors
Raj Kundra received the Champions of Change Award in 2019 for his work in Swachh Bharat Mission, conferred by former President of India, Pranab Mukherjee on 20 January 2020 at Vigyan Bhavan, New Delhi.
Controversy
Indian Premier League (2009)
Raj Kundra and Shilpa Shetty invested in the IPL cricket team, Rajasthan Royals using an offshore Mauritius-based company. The investment was questioned by departments of the Government of India (GOI).
Indian Premier League (2013)
Kundra was questioned by Delhi Police in June 2013 again concerning IPL spot-fixing case this time. The case even involved some Rajasthan Royals players, who were arrested. However, Raj Kundra got a clean chit from Delhi police in the case based on Right To Information (RTI). Raj Kundra was imposed a life ban from all cricket-related activities by a panel appointed by the Supreme Court of India in July 2015.
Arrest in Pornography Case (2021)
Raj Kundra was arrested by the property cell of the Mumbai Crime Branch on 19 July 2021. He was arrested after being questioned thoroughly regarding the case, which was registered at the Malwani police station in suburban Mumbai in February 2021. Raj was the key conspirator in creating and then distributing pornographic content using websites and mobile applications. Hemant Nagrale, Mumbai Police Commissioner claimed that they have enough evidence against Raj Kundra in this case.
Raj has invested almost 8-10 crores in the porn industry. He along with his brother residing in Britain started this company called, Kenrin, for which videos were shot in India and then were transferred to the United Kingdom using 'We Transfer.' Mumbai police have arrested 12 in this case, out of which one is Raj Kundra, the other is from Vashi, Navi Mumbai, India, Umesh Kamat, who was arrested by a property cell, and others. Umesh Kamat said that he was working as a coordinator of Raj's company, Kenrin, and used to take obscene videos of actress and model, Gehana Vasisth and transfer them to Kenrin to upload on an app named Hot Shots. Viaan company had tie up with Kinrin, based in London, and Kinrin owns HotShot app, which are registered in London. The accounting, content creation, piracy, and operations was carried out in Mumbai at Viaan Industries Ltd.
Interesting Facts About Raj Kundra
1. Raj Kundra is an entrepreneur and businessman, and husband of Indian actress, Shilpa Shetty.
2. Raj shared his birth date with Bollywood actor and ex-boyfriend of his wife, Shilpa Shetty i.e. 9 September.
3. He is a sports lover and loves cricket.
4. Kundra loves swimming and gets into swimming pool, whenever he has time.
5. He loves traveling and has been to different countries.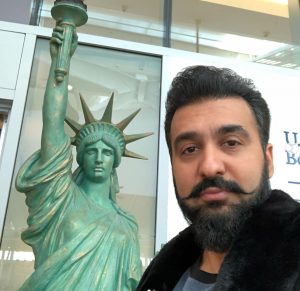 6. Businessman Raj Kundra once insulted Bollywood actor, Salman Khan (friend of Shilpa Shetty) by saying that his income is way higher than Salman Khan.
That's true. And I don't see any fun in being like him," he was quoted further in the interview.
He didn't stop flaunting his arrogant side and added, "I can bet Salman doesn't earn that much…well, at least nowhere near me. I am in for making films only because my wife has been part of this industry."
7. Raj Kundra bashed Bollywood star Shahrukh Khan as well. He felt offended by Shahrukh's Frooti ad. Raj Kundra went to Twitter and wrote:
This Frooti ad is disgusting! Kids copying and singing suck it lick it a. @iamsrk bhai how did u approve this script? Tasteless literally!"
8. Kundra with his first sports car, which he purchased himself.
Raj Kundra's All Firsts!!
1. Raj's first girlfriend was in school, when he was 17. She was a Pakistani girl and dating her got Raj in trouble, and his father took him out of that school.
2. His first job was cleaning dishes is his father's restaurant.
3. Raj Kundra's first pay check was from an Airline company, where he used to fill up the trays for people traveling in the plane.
4. Raj bought his first house in London, United Kingdom.
5. His first kiss was with his first date, a Pakistani girl, whom he dated in school.
6. Raj's first phone was big Motorola brick phone.
7. He was 17 when he drove his father's old BMW.
8. Raj Kundra's first car purchased was a Lamborghini.
Latest Update
Arrested in Pornography case on 19 July 2021. Raj's twitter bio is trending on the web and he netizens are trolling him for that.