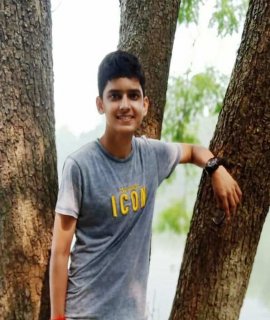 Shubham Jha (Child Actor) Wiki, Age, Family, Biography, and More
Date of Birth
3 August 2004
Biography
Shubham Jha is an Indian child actor who appeared in the Zee5 original's Hindi film, 'Pareeksha' in 2020. Shubham Jha was born on 3 August 2004 and is 16 years old; as in 2020. He was born in Kolkata and has his roots are from a Hindu Brahmin family in Darbhanga, Bihar. As in 2020, he is in class 10th and studying in A. P. International School, Mumbai.
Physical Statistics
Parents
His father, Vikas Jha is working in Mumbai. Shubham lives with his parents in Mumbai.
Siblings
He does not have any brother or sister.
Career
In 2012, he appeared as a child actor in the TV serial, 'Kairi-Rishta Khatta Meetha.' He came into the limelight with the popular TV serial, 'Balika Vadhu' (2006); as Amol Shivraj Shekhar. He has appeared in various TV serials, including Crime Patrol and Savdhaan India.
In 2020, he played the role of Bulbul in the Hindi film, "Pareeksha" directed and produced by Prakash Jha.
Some Interesting Facts About Shubham Jha
In an interview, Shubham revealed that his real-life was the same as the character he had played in Pareeksha' (2020), he said,
I hope people understand the message we want to put across, and relate to the story of Bulbul and Buchi (Bulbul's father). My real life is somewhat synonymous to my character in the film. It is surreal to act like someone else, especially when we share the same story. My father works as hard as Buchi to pay for my education and there is not even a day he does not come home without a smile on his face. My biggest 'pareeksha' in life is to make my parents proud. I hope all the Bulbuls in the world get a piece of hope as a takeaway from this film.
He has featured as a child model in various TV commercials.
The renowned Bollywood actor, Amitabh Bachchan is his favourite actor.