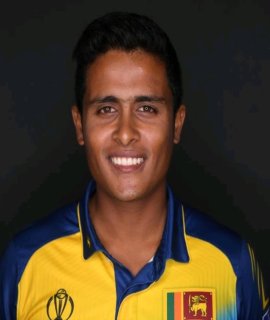 24 Jeffrey Vandersay Facts To Know More About Him RN!
Full Name
Jeffrey Dexter Francis Vandersay
DOB (Age)
5 February 1990 (age 33)
Hometown
Wattala, Sri Lanka
Occupation
Professional Sri Lankan cricketer
Marital Status
Married to Malle Ashani Vandersay
It is quite obvious that most sports lovers will be looking for Jeffrey Vandersay Facts, he is a Sri Lankan cricketer born on February 5, 1990, and joined the Sri Lankan National Cricket Team on July 30, 2015. Being just 32 years old, Vandersay has achieved much in his cricket career.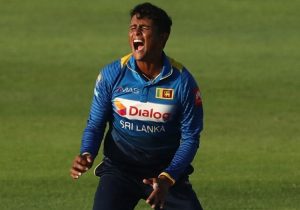 He is one of the most famous figures in Sri Lanka and has created a firm global image. If you are interested in this person, we have discussed some of the most interesting facts below about Jeffrey Vandersay.
Top 24 Interesting Jeffrey Vandersay Facts to Know
1. The full name of Jeffrey Vandersay is Jeffrey Dexter Francis Vandersay, born in Wattala, Sri Lanka.
2. He completed his education at Wesley College in Colombo and settled in the city, far away from his birth town.
3. Even when Jeffrey wasn't a part of the Sri Lankan international cricket team, he played in one of the international matches against Pakistan during a cricket tool from the column book Cricket Club. In that match, he took eight wickets and scored 167 runs.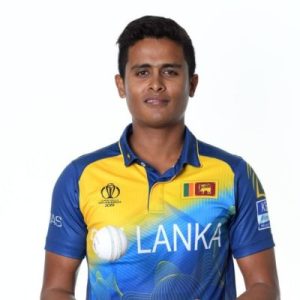 4. He played his first one-day international match at Christchurch against New Zealand. During the series, he played 3 ODIs and scored 104 runs with two wickets.
5. His first T20 game was against Pakistan in his hometown, Colombo. Although he couldn't take any wickets during the match, he was included in the New Zealand tour squad.
Read more Facts about Him
6. Vandersay played the first world T20 game against West Indies in Bengaluru, specifically in the M Chinnaswamy stadium. He scored eleven runs and took one wicket.
7. Jeffrey is a member of several clubs and teams, like the Colombo Kings, Rangpur Riders, Sri Lanka Cricket Development XI, and the Moors Sports Club.

8. He played his last game of T20 at dharmshala against India on February 27, 2022.
9. His net worth is approximately INR 8.5 crores, with an annual average of INR 1.5 crores.
10. Jeffrey plays in the Sri Lankan Premier League franchise and gets a salary of INR 70,00,000.
11. He is also a brand ambassador for one of the best sports equipment companies, Speed Cricket Gear.
12. He has maintained a strike rate of 41.98 throughout his cricket career, primarily in one-day international matches.
13. The first breakdown in his cricket career was during the ODI match against New Zealand when Martin Guptill took his wicket within two overs.
Some More Astonishing Facts
14. He was once suspended from playing cricket on June 23, 2018.
15. During 2017 and 2018, Jeffrey played in the domestic squad named the Dambulla squad.
16. He was also included in the 2019 World Cup cricket squad.
17. Jeffrey Vandersay is a right-hand batsman with a leg-break bowling style.
18. He is a Christian by religion and holds Sri Lankan citizenship.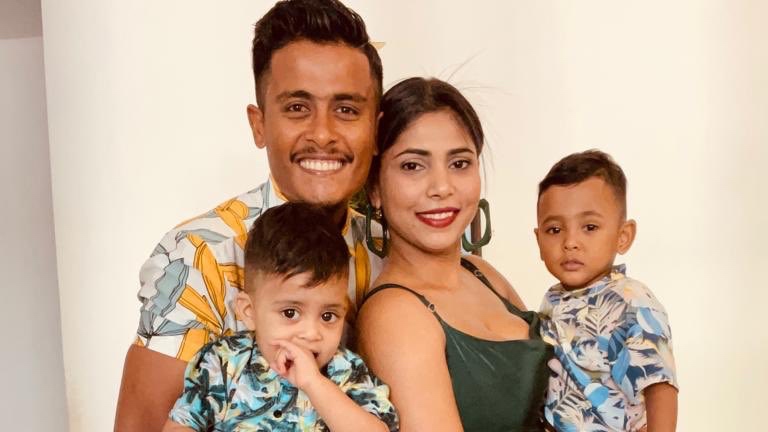 19. He likes golf and swimming, besides playing cricket, which is his career.
20. Jeffrey Vandersay is one of the 33 cricketers given a national contract by the Sri Lanka cricket board during the 2018 and 2019 cricket seasons.
21. He's inspired by Kumar Sangakkara, one of the most legendary players the world has seen so far.
22. His bowling style is quite similar to that of Shane Warne, who he thinks to be an international star.
23. His star sign is Aquarius.

 24. He played the last ODI match against India at Thiruvananthapuram on January 15, 2023.
Conclusion
We have discussed the top 24 interesting facts about Jeffrey Vandersay. In addition to these, Jeffrey Vandersay's cricket career is blooming, and in the coming years, this 32-year-old man is going to create history.
You can also read similar articles in the blog section.