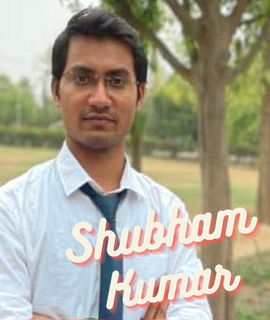 Who is Shubham Kumar? (IAS topper): A Little About Him Here!
Education
B.Tech in Civil Engineering
Shubham Kumar IAS topper Story – UPSC Topper Shubham Kumar, who hails from Katihar District of Bihar, cracked UPSC CSE 2020 in his third attempt.
Who is Shubham Kumar?
Shubham Kumar of Bihar and Jagrati Awasthi of Madhya Pradesh got first and second place in the prestigious civil services examination. UPSC declare the result on Friday i.e; 21st of September. The test takes place annually to pick the country's bureaucrats, ambassadors, and police officers, among other civil workers. This time, it was passed by 761 candidates (545 males and 216 women).
Shubham is the son of Devanad Singh and Punam Devi of Kumhari village in Kadwa. He belongs to Bihar's worst-affected flood-affected districts. Shubham began his elementary education at Kumhari and later transferred to Vidya Vihar Residential School, Parora in Purnia. This is from where he did his tenth grade in 2012.
Later, in 2014, he passed his XII at Chinmaya Vidyalaya Bokaro in Jharkhand. He cleared IIT with a 219th rank, was admitted to IIT Bombay, and graduated with honors in B.Tech ( Civil Engineering).
Younger of the two siblings, his elder sister works as a scientist in Bhabha Atomic Research Centre (BARC).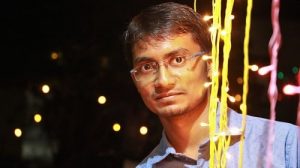 His Career
After passing the civil services examination in 2019, (AIR 290) he was selected in the Indian Defence Accounts Service (IDAS). Kumar did not pass the 2018 exams on his first attempt. Kumar topped the civil services examination in his third attempt. The victory, according to him, is due to perpetual hard work and patience. He chose anthropology as his optional subject in the UPSC exam. Shubham's first choice is the Bihar cadre, and as he bagged rank 1, his discretion to join the state cadre will get preference. Kumar is currently undergoing training at the National Academy of Defence Financial Management (NADFM), Pune.
He used to study daily for 7 to 8 hours, practiced previous year papers, mock tests, made a peer group to discuss and share notes, online materials, and exam strategy by two to three coaching institutes, which were all helpful in his preparation for UPSC Civil Service exam.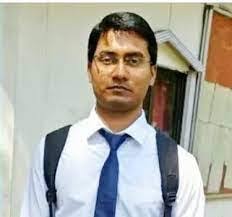 The reason for Shubham opting for Anthropology as his optional paper in mains was that it's quite scoring. "The Mains is the toughest in UPSC CSE, I was focused on my writing skill, make notes from all available books in the market, and want to credit my IIT batchmates who supported me to clear the toughest competitive exam."
The Covid-19 pandemic, though aggravating, but did not affect the topper much. According to him, "with less outdoor activities, he put more focus on his preparation."
Shubham's Take on Clearing the Exam
Kumar said he had a lot of help in studying for the exam from his father and the academy, particularly its director.
"He aimed to clear IAS from the very beginning and hence he never gave up and even after 290th rank he continued to prepare and today he made all of us proud," said Shubham's father who works in Uttar Bihar Gramin Bank. He added, "I got the news through my son who called me from Delhi to inform about the result."
Documenting his friend's role, the 24-year-old said, "After IIT, we made a group for the UPSC exam. Though I was solely preparing from Delhi, we were connected via social media. The online discussion, sharing good notes, and doubt clearance are the role everyone played. We helped each other, and some of my friends already got into IAS last year. This time, it's my turn and I want to thank all my friends for the role played."
A Little More About Shubham Kumar
Coming from a rural area, he is aware of the struggles that people living in villages often face. His desire to help the less fortunate has come true. He stated that he will focus on village development, job creation, and poverty relief in rural areas of the country. He wants the youth from Rural India to enjoy a better livelihood.
Shubham Kumar also advised the aspirants to be confident during the interviews and practice essay writing for mains. Though UPSC aspirants are scared of the interview a lot, Shubham ensured the aspirants that it checks their personality and in-depth knowledge of the subject. "I was asked questions from the rural, agro sector, various policies of the government, and the confident answers helped me to clear the interview."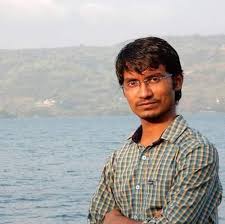 Aspirants preparing for the UPSC CSE should be consistent, hardworking, and patient, according to Shubham. Shubham believes that consistency is the key to success.
Tarkishore Prasad, the Deputy Chief Minister who also hails from Katihar spoke with Shubham's parents. He asked him to attend the celebration honoring Shubham that is taking place in his village Kumhari.
Congratulating Shubham, Deepankar Choudhury, Head, Civil Engineering, IIT Bombay asserted, "He is one of the best in his batch, a constant performer in all his academics. We are proud of Shubham, and wish all the success for his future endeavor."
Nitish Kumar, the chief minister of Bihar, congratulated Shubham Kumar on his victory. He said he has made his home district and Bihar proud.
Hope you like Shubham Kumar IAS topper Story, if yes, you will like other stories too.
Must-Read!
Also Read: Selena Gomez Tattoos 2021 – The Guide
Aman Bam (Bhuvan Bam's Brother): Know Everything About him here
Demet Ozdemir- Know everything about this Turkish Beauty Here!
Kim Nam-joon aka RM Rapper from BTS – Know about him all here