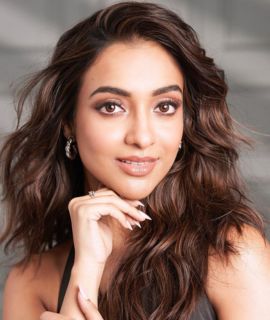 Top 24 Amrin Qureshi Facts You Should Not Miss
Hometown:
Mumbai, Maharashtra, India
Known for:
Acting in Bollywood films
Searching for Amrin Qureshi facts? She was born in 1998 in Mumbai. Born and brought up in Mumbai, she did her schooling in Hyderabad and graduated from Mumbai University. She entered the film industry with her father's motivation; she had otherwise always wanted to become a businesswoman. However, she is on the way to seeing much success.
Amrin Quereshi Life Recap
Amrin Qureshi was born and brought up in the financial capital of India, Mumbai. Besides, she graduated from Mumbai University with dreams of becoming a businesswoman. Well, it is not always what we think we will become.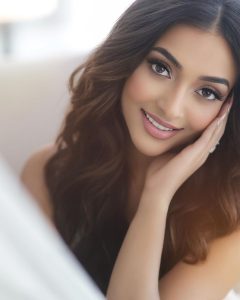 In one of the interviews, she said, "Growing up, I did not consider acting as a career choice. I remember dad and I were taking a flight to Delhi. Dad looked at me and said, " I think you should try acting", and that completely changed my life." 
Today, she is widely known for taking the lead role in the Bollywood film Bad Boy, which came to screens in 2020, directed by her father, Sajid Qureshi. After that, she began remaking Hindi projects. She also shows interest in the South Indian movie industry, Tollywood. Also, her pictures on social media took the internet by storm. 
Top 24 Facts About Amrin Qureshi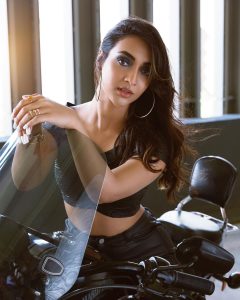 1. Amrin is a beautiful person with an oval face cut. She is 167 cm tall, close to 5 feet and 5 inches. 
2. Amrin is a fitness person and maintains all kinds of diets to keep herself balanced. She weighs 55 kg. 
3. Like most other personalities, this budding actress cares more about her looks and appearance.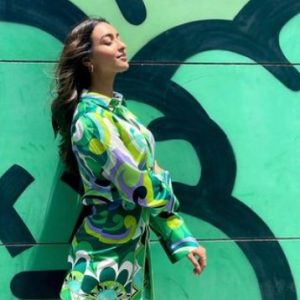 4. She goes to the gym daily to maintain her physic and measures 33-23-34.
5. She has attractive brown eyes and dark brown hair.
6. Amrin Qureshi started her acting career in 2020, motivated by her father's words. 
7. She made her first debut with Namashi Chakraborthy in Bollywood with the title Bad Boy.
8. Amrin signed up for another two projects before releasing her debut. 
9. After her debut, she appeared in Telugu remaking films, Cinema Choopistha Mava and Julayi. 
10. Amrin had to take several auditions for a lead character in Bad Boy.
11. Amrin belongs to an Indian Muslim family based out in Mumbai. 
12. People call her Amrin Qureshi, but sometimes they call her, in short, Amrin. 
13. She is a fangirl of Salman Khan.
14. Salman Khan unveiled her debut film poster.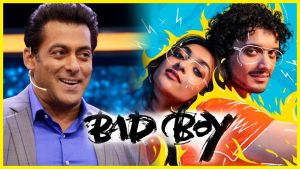 15. Amrin was so happy about some prominent Bollywood stars, like Varun Dhawan and Amitabh Bachan, sharing Bad Boy posters on their social handles. 
16. Amrin did her schooling in Hyderabad. 
17. Amrin's zodiac sign is Aries (No wonder why she is sportive and beautiful).
18. She is a selfie and photography enthusiast.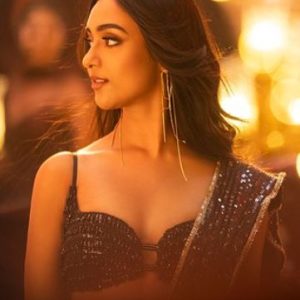 19. She loves spending time with nature. 
20. Levi's, Gap, Louis Vuitton, and Calvin Klein are some of her favorite cloth brands. 
21. Amrin is a non-vegetarian.
22. She is on a milestone of crossing 100,000 followers on Instagram, while she has more than 300,000 Facebook followers. 

23. Amrin is frequently captured in photographs by the media wearing stylish clothing that leaves a lasting impression on the viewer, wins their approval, and establishes her fashion statement.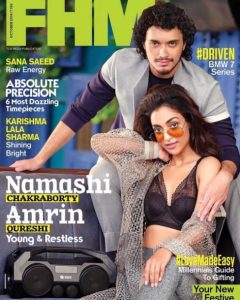 24. She is a model, and all her Instagram pictures drove the internet. 
Summing Up
Amrin Qureshi is a rising personality in the cine industry, predominantly known for working in Bollywood films. She is the daughter of a prominent producer and movie director, Sajid Qureshi. Although she is an evolving actress, in one of her interviews, she revealed that she always wanted to become a businesswoman rather than an actress.