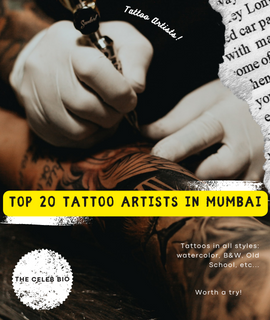 Top 20 Tattoo Artists in Mumbai to Know About NOW!
In Blog
Listed 20 best tattoo artists from Mumbai
Tattoo Artists
Al-Alva, Abisake Jiswar, Jayesh Makwana, Mini, Anil Gupta, Amritraj Sachdev, Nadeem Batilwala, Savio D'silva, Rahul Ayer, Zaheer Chhatriwala, Sudhir Rao, Sameer Patange, Yogesh Waghmare, Sunny Bhanusali, Vikas Malani, Mickey Milani, Swapnil Parab, Chirag Jhala, Archana Nakhua Bhanushali and Nikhil Bhanushali, Eric Jason,
Known for
Recognized for incredible tattoo designs
India is a country that has a rich body art tradition. The tribal communities living in our country have been getting tattoos since time immemorial. Therefore, we have seen a drastic upsurge in the tattoo trends in metropolitan cities like Pune, Mumbai, Bangalore, Kolkata, etc. Art holds different values for each person because of its unique significance. So, if you live in Mumbai or its nearby places and are looking for the best tattoo artist, you have landed on the right page. Here, we will highlight the names of the top 20 tattoo artists in Mumbai who promise a unique inking experience.
List of Best 20 Tattoo Artists in Mumbai
Tattoo is mainly a traditional art of creating ink-based creative designs on your skin. However, here is a list of the best tattoo artists in Mumbai.
1. Al-Alva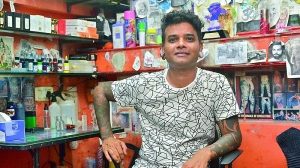 Al's Tattoo & Body Piercing Studio is one of Mumbai's most famous tattoo parlors. The owner, Al Alva, is a celebrity tattoo artist. Moreover, he has done tattoos of many celebrities, like Susmita Sen, Saif Ali Khan, Deepika Padukone, Shah Rukh Khan, etc. Additionally, he offers different types of tattoos based on his customers' requirements.
2. Swapnil Parab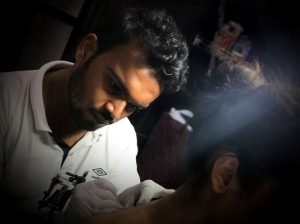 Swapnil Parab is among the top tattoo artists in Mumbai and has gained popularity because of his unique tattoo design. Moreover, he is the Black Pearl Tattoo Studio founder in Goregaon. However, the excellent pricing and quality of art are a specialty of Swapnil. His ideal client feedback and exceptional work make him a popular choice for getting inked.
3. Archana Nakhua Bhanushali and Nikhil Bhanushali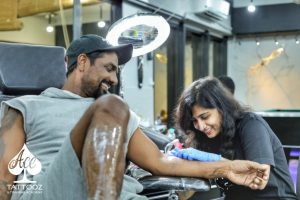 The owners of Ace Studio in Mumbai, Archana, and Nikhil Bhanushali, are prominent names in the tattoo industry in Mumbai. They offer exceptional tattoo designs at a decent price range. Moreover, Archana also received the award for being the best female tattoo artist in India. Additionally, her expertise lies in customized tattoos and portraits. So, many Bollywood celebrities have their tattoos from Archana.
4. Eric Jason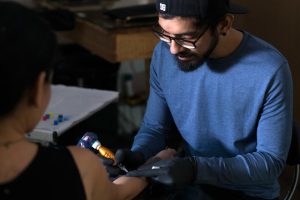 Eric Jackson is a 16-time award winner at the International Tattoo Convention who runs his tattoo parlor Iron Buzz Tattoo Studio. He is a famous Mumbai-based tattoo artist with over ten years of working experience. His unique tattooing technique and expertise in art and lifestyle make him a go-to guy for getting inked.
5. Chirag Jhala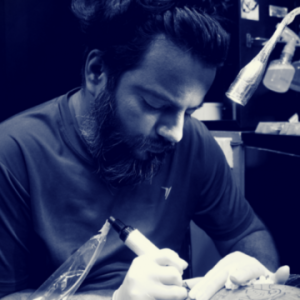 One of the top tattoo artists in Mumbai, Chirag Jhala, is known for his freestyle and colored pieces. Also, he is the founder of Inks & Needles, one of Mumbai's oldest tattoo shops. However, he now works with two more artists in his studio, Kiran Patil and Rahul Iyer.
6. Zaheer Chhatriwala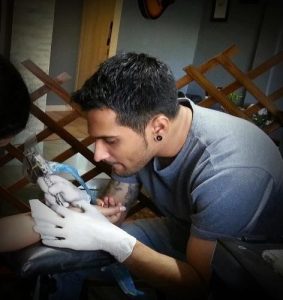 Highly skilled, artistic, and imaginative are the words that define Mumbai-based tattoo artist Zaheer Chhatriwala. Also, he has studied fine arts and graphic design. Zaheer came up with his studio, Studio Z, in 2011. Besides this, he successfully runs his tattoo parlor with his wife, Pallavi Jain.
7. Vikas Malani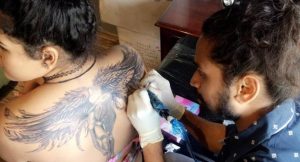 Vikas Malani is another famous and highly-skilled tattoo artist in Mumbai. So, his passion for traditional art and graphic design makes him a renowned tattoo artist. However, he runs his studio, Body Canvas, in Bandra and offers services at a competitive price range.
8. Mickey Milani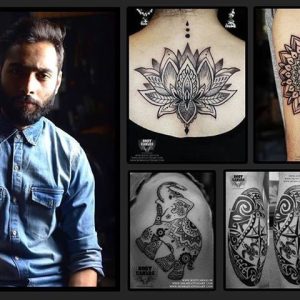 Being one of the top tattoo artists in Mumbai, Mickey Milani is a famous name in the tattoo industry. Also, he held 30 international conventions because of his unique body art and the intricacy of his tattoos. In addition, he has gained popularity because of his exceptional services regarding inking.
9. Yogesh Waghmare
If you wish to get exclusive and premium-quality body art, you must visit LEO Tattoos once. Also, Yogesh's intricate and exceptional tattoo designs indicate his expertise and experience. However, he is undoubtedly one of the best tattoo artists you will find in Mumbai.
10.
Sunny Bhanusali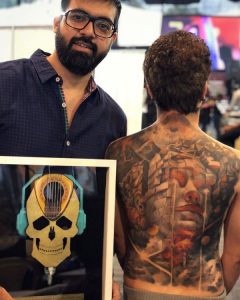 Sunny Bhanusali has received appreciation over the past few years because of his unique photo-realistic tattoo designs. He is also the founder of Aliens Tattoo in Mumbai and has won several awards for his artistry. He also has a government-recognized tattoo school named 'Aliens Tattoo School.'
11.
Sameer Patange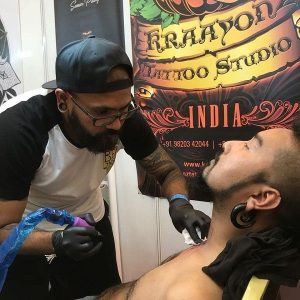 Sameer Patange is another one of the top tattoo artists in Mumbai who started his journey at a very young age. He is the youngest tattoo artist of his time and represents many international brands of tattoo products. Also, Sameer runs a chain of tattoo studios under the name Kraayonz Studios in Bangalore, Mumbai, and Pune.
12.
 Sudhir Rao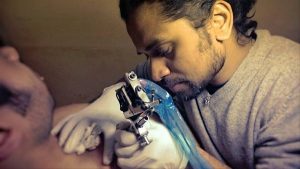 Another of the best tattoo artists in Mumbai is Sudhir Rao, also called the 'Wizard.' His mind-blowing and mesmerizing artistic work will leave you in awe. However, he began as a tattoo artist in the 2000s and started working with Body Canvas in 2008.
13.
Amritraj Sachdev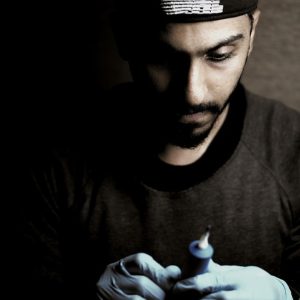 Amritraj Sachdev started his journey early with a great passion for tattoos and art. His specialty is that he combines realism with abstract ideas. With an exceptional style of tattooing, Amritraj runs two branches of Insane Tattoos in Mumbai.
14.
Nadeem Batilwala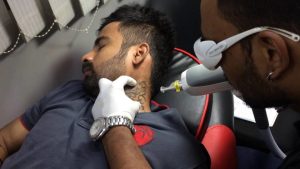 Being one of the top tattoo artists in Mumbai, Nadeem Batilwala runs his tattoo parlor in Colaba. With his unique inking style, many people in Mumbai appreciate Nadeem's work. Moreover, he offers his services at a decent price range.
15.
Savio D'silva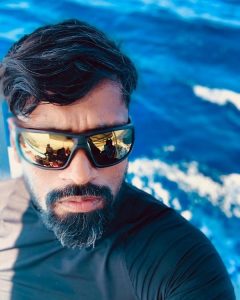 Savio is another best Mumbai-based tattoo artist who has gained popularity because he does not repeat his designs. The best part is that he draws the pattern of the tattoo designs on paper in front of his clients. However, he believes it helps the customers understand what they are getting in exchange for their money.
16.
Rahul Ayer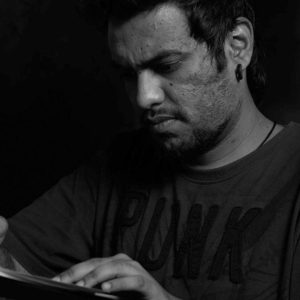 Another prominent name in the tattoo industry is Rahul Ayer. He has converted his immense love and passion for tattoos into his profession. However, he works with Chirag Jhala at Inks and Needles and has gained popularity due to his fantastic portfolio.
17.
 Abisake Jiswar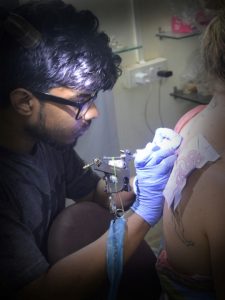 Abisake is another emerging tattoo artist in Mumbai who has excellent skills in tattoo work. His specialty in the dot work art form is the primary reason behind his popularity. However, you must visit his parlor if you are searching for affordable tattoo services.
18.
Anil Gupta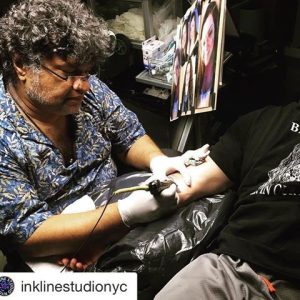 Anil Gupta is one of the top tattoo artists in Mumbai and is known for his fantastic tattoo designs. But he is also the highest-paid Indian tattoo artist in the world. So, if you do not have budget issues, you can get the expensive work done.
19.
Mini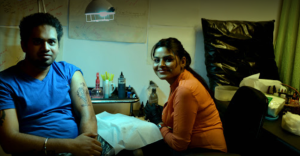 Twisted in the tattoo fraternity, Mini is one of the most famous Mumbai-based tattoo artists. Her dedication and professionalism are what make her unique.
20.
Jayesh Makwana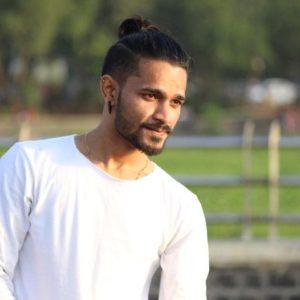 Another famous tattoo artist, Jayesh Makwana, is very good at his work. He works with Nadeem Batilwala at his studio. However, people appreciate his unique artwork and fantastic tattoo designs.
Conclusion
Mumbai is one of the most fashionable cities in India and has garnered immense popularity as a hub of unique inking talents. Many well-trained and professional tattoo artists in Mumbai have received prestigious awards for their work. Here, we have shared the names of the top 20 tattoo artists in Mumbai who has taken the Tattoo industry to a new level. 
For more blogs like this, stay updated here.