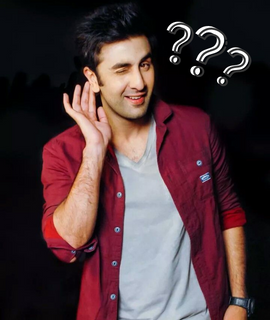 Do You Know About Ranbir Kapoor's Fetish for Number 8 (Eight)?
Hometown
Bombay, Maharashtra, India
From his dazzling start in Sanjay Leela Bhansali's Saawariya (2007) to his part as a wanderer in Yeh Jawaani Hai Deewani (2013), not to mention his incredible transformation in Sanju, Ranbir Kapoor is one of the few Bollywood actors who aren't afraid to try out new roles. The actor will be soon seen in the movie 'Bhramashtra' which is also starring his long-term girlfriend Alia Bhatt. The movie is directed by Ranbir's best friend Ayan Mukherjee. And today we will be talking about Ranbir Kapoor's Fetish for Number 8.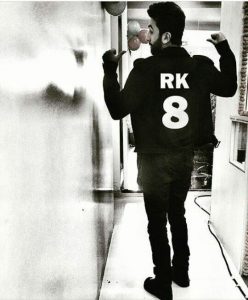 Why is This Obsession With Number 8?
His obsession with No. 8 is quite evident to all. Play the same sport from his car to his football jersey, all of them have a number 8 or a total of 8 on them. Ranbir has always thought of 8 as a lucky number, partly because his mother's birthday is July 8. The actor, who has no qualms about saying that he has his mother, Neetu Singh, on speed dial, is an unashamed mamma's boy. He enjoys her home-cooked meals (his favorites are bhindi, mutton, and paya), and he also relies on her to create his diet plan. Ranbir Kapoor still takes INR 1,500 from her as a weekly allowance, and it's been said that he relied on her to clip his nails until he moved out of the family home.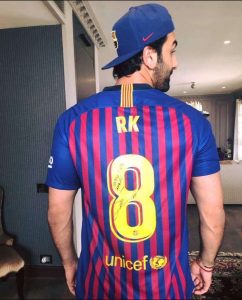 He once stated that he was smitten by the number's fluid appearance and the fact that it symbolized infinity. In the early 2000s, he got his first Jeep, which had a single-digit plate with the number 8.
Rishi Kapoor, the late actor, and Ranbir's father was also a fan of No. 8. His Mercedes SUV license has 4400 when added became 8. Ranbir's cherry red Audi ranks eight as well. The star of "Wake Up Sid" used to drive a blue Range Rover. This was number eight as well. His mother, senior actor Neetu Kapoor, who has a birthday on July 8th has her blue SUV with number eight.
Well, who knows if it is the numerology or Kapoor's fetish of number 8.
Related Read: A Few Questions Answered About Lata Mangeshkar!
What's Going on Nowadays with Ranbir Kapoor?
Alia Bhatt and Ranbir Kapoor have been dating for a long time. The young pair have been through a lot together, including Ranbir's father, renowned actor Rishi Kapoor, and both of them testing positive for COVID-19. And it appears that the couple will be together for a long time. While their love for each other is what keeps them together, it turns out that Ranbir and Alia share another trait: they both like the number eight!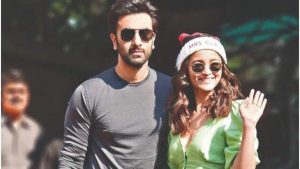 Alia too is often seen sporting Number 8 on her through clothes and accessories which seems to be a mark of her love for her boyfriend Ranbir Kapoor. On Sunday, Ranbir Kapoor and Alia Bhatt were photographed departing the city for a birthday excursion. The lovebirds reportedly flew to Jodhpur for a private celebration in honor of Ranbir's 39th birthday on September 28.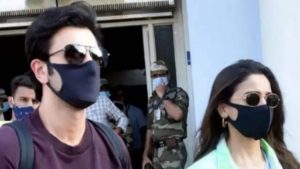 Many reports are speculating that these two have gone there to finalize their wedding venue. Well, what are your thoughts on it? Keep checking our websites for more information.
We hope you now know about Ranbir Kapoor's Fetish for Number 8.
Related Read:
Lalit Singh-Wiki, Bio, Height, Weight, Family, Interesting Facts, Career, Biography