Can Yaman Advertisements till 2023 (Can is Indeed the Desired Face of These Famous Brands)
DOB (Age):
8th November 1989
Occupation:
Actor, Model, Lawyer, Youtuber
Home Town:
Istanbul, Turkey
Known for
Being the winner of Golden Butterfly Award for Best Actor in a Romantic Comedy, Erkenci Kuş in 2018
Can Yaman, one of the most popular Turkish actors, is now a social media sensation and heartthrob. This actor started his journey through commercial advertisements and up the queue. He has now gained colossal stardom, all thanks to his sheer dedication and passion. His charisma and personality are the primary reasons for his early success. Since commercials played a crucial role in bringing stardom to the actor's life, the following are the most famous Can Yaman advertisements till 2023.
1. Advertisement with CEPTETEB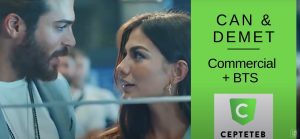 One of his early commercials was with CEPTETEB, an online mobile bank based in Turkey. The actor worked with Demet Ozdemir and left a significant impression on the audience. The advertisement starts with Yaman sitting in an open plaza, and a girl comes up to him. It was full of actions and thrilling scenes where they promoted the USPs of the online mobile bank of CEPTETEB. The best part is that the commercial became a massive success for the company since its fame skyrocketed after its release.
2. Collaboration with Pasha Fencer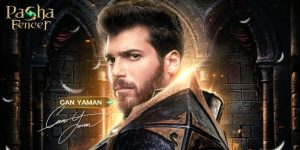 One of the famous Can Yaman advertisements till 2023 is the one he did with Pasha Fencer. It is one of the best Turkish mobile games, often related to others in the same class, like Call of Duty, Roman Kingdom, and many more. The commercial starred the actor proudly describing the features of Pasha Fencer while wearing a tailored business suit. He ended the commercial in the battle suit of the warriors, thereby creating a direct relationship with Pasha Fencer.
3. Association with De Cecco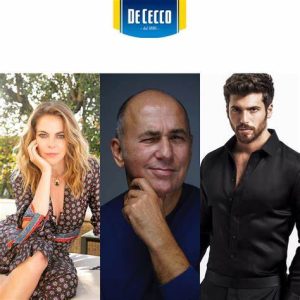 De Cecco, one of Italy's most famous pasta brands, roped in Can Yaman to become the brand ambassador, all thanks to his sheer charm, excellent physique, and fantastic personality. He shot four commercials for the brand alongside Claudia Gerini. The news of his association with De Cecco created massive excitement amongst Italian and Turkish fans, mainly since he shot a commercial for making the classic Italian spaghetti dish.
4. Campaign for Turkish Consulate
Can Yaman even joined hands with the Turkish Consulate and became the official tourism and cultural testimonial. The Vieni con Turchia per me campaign focused on shedding light on Turkish culture, lifestyle, heritage, and the tourism industry.
5. Latest Commercial with Mercedes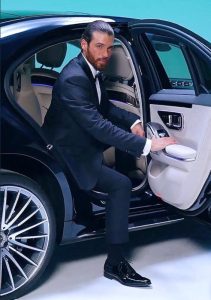 Recently, Can Yaman shot a commercial in Budapest, Hungary, for one of the world's famous luxury car brands, Mercedes. With tied ponytail, beard covering his face, and sharp facial features made the commercial so enticing that its release earned him thousands of views per day on the video.
6. Can Yaman for Dolce & Gabbana 
Yaman is even the brand ambassador of Dolce & Gabbana, truly representing the epitome of masculine sensuality. He looked sophisticated & quite masculine in the advertisement, as he flaunts his abs and of course, the brand.
A few more brands that Can Yaman was featured for: 
a) Tudors görünür ol!
Another one:
Can Yaman – Hot Face of Brands! 
With some of the top Can Yaman Advertisements till 2023 being discussed here, you can understand how this Turkish actor turned the pages and had the ball in his court. He has become a sensational Turkish and Italian celeb, all thanks to his charisma and personality being depicted in these commercials.
Related Read: