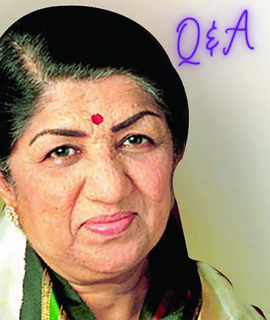 Answering a Few Questions About Lata Mangeshkar
Full Name
Hema Mangeshkar
Hometown
Mumbai, Maharashtra
Birthplace
Indore, Madhya Pradesh
Occupation
Playback Singer
Few Questions About Lata Mangeshkar: Lata Mangeshkar, with this name comes astonishment, respect, unbelievable and magical aura. She is a renowned Indian playback singer and music director, who is best known for recording songs in over a thousand Hindi movies. Also, she has sung songs in over 36 Indian languages and foreign languages, including Hindi, Urdu, Bengali, and Marathi.
Something About Lata Mangeshkar
Lata Ji was born on 28 September 1929 in Indore, Indore State, Central India Agency, British India. She is the best-known and highly admirable singer in India. Lata Mangeshkar's parents are Deenanath Mangeshkar and Shivanti Mangeshkar.
The Queen of Melody and the Nightingale of India has left the world astounded with her unbelievable melodic voice. This introduction may not do justice to her talent because her talent is infinite so does our accolades for her. Lata Ji is known to be Goddess Saraswati in India, the Goddess of knowledge and art. It is believed that the Veena resides in Lata Ji's throat.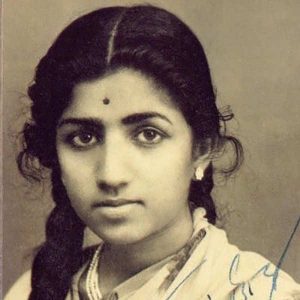 In the blog let us unravel certain questions about her. We all are her fans and we are sure that you all would love to know them.
A Few Questions Answered About Lata Mangeshkar!
1. Why did Lata Mangeshkar stop singing?
The reason for this question isn't known completely. She didn't completely stop her singing as she sang for a Marathi movie.
It was shared that Lata Ji is particular with lyrics and while singing the lyrics should touch her heart. She has stopped singing for films. The other reason is her health also.

2. How does Lata Mangeshkar look now?
The iconic singer resides in many hearts. When she was hospitalized for pneumonia, the whole country prayed for her recovery. Lata Ji came back and thanked all her well-wishers. She looks serene and always filled with warmth and ecstasy.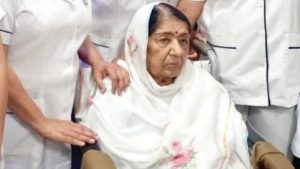 3. How is Lata Mangeshkar related to Shraddha Kapoor?
The Bollywood actress Shraddha Kapoor is the great-niece of Lata Mangeshkar and her siblings.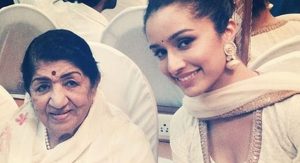 4. Who are the siblings of Lata Mangeshkar?
Lata Mangeshkar has four siblings, she is the eldest of them. They are- Meena Khadikar, Asha Bhosle, Usha Mangeshkar, and Hridaynath Mangeshkar.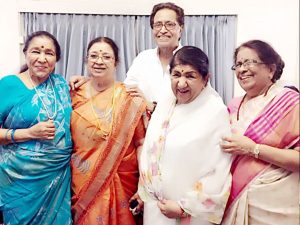 5. Was Lata Mangeshkar Married?
No, Lata Mangeshkar never tied a marital bond.
6. When was Lata Mangeshkar awarded Padma Bhushan?
Lata Ji was awarded the Padma Bhushan award in 1969. She has bagged many other awards.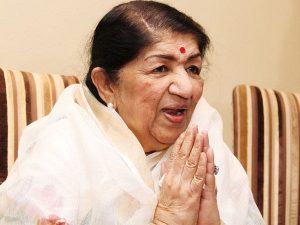 7. What are the Best Songs of Lata Mangeshkar?
The legendary singer has given her songs as a gift to the industry. She has sung in almost 36 languages.
Lag Jaa Gale

Bheegi Bheegi Raaton Mein

Ajeeb Dastan hai yeh

Vande Matram

Ek Pyaar Ka Nagma Hai

Kora Kagaz Tha Yeh Man Mera

Tere Lia from Veer-Zara

Jhilmil Sitaron Ka Angan Hoga

Rangeela Re

Piya Tose Naina Laage Re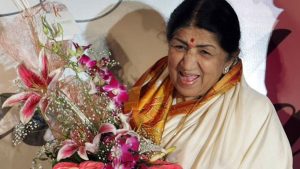 The list would go on and on and on…
Lata Ji has not just made a place in our country as a singer but as a legend who is in everyone's heart. A soul that gains honor from all the citizens. She is a patriot who lives the country above all. We see her as a Goddess. Lata Ji has has won award for India's Highest Civilian Honour Bharat Ratna in the year 2001.
Today, on the occasion of her Birthday we wish her lots of love, honor, and a healthy life.