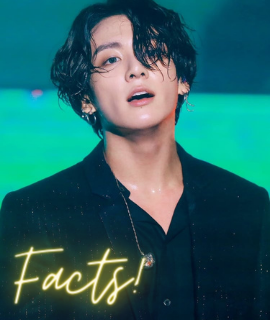 36 Unique Facts About Jeon Jungkook of BTS: Love Army! ♥️
Occupation
South Korean singer and songwriter
Hometown
Busan, South Korea
Known For
Being the youngest member and vocalist of the South Korean boy band BTS
Facts About Jeon Jungkook- Jeon Jung-kook is a South Korean singer and songwriter. He is the youngest member and vocalist of the boy band BTS. Without wasting time let's jump into 36 intriguing facts about the BTS crew member Jungkook.
Unique Facts About Jeon Jungkook
1. Jungkook made his debut in BTS as a member, on the 12th of June, 2013. The release was 2 Cool 4 Skool.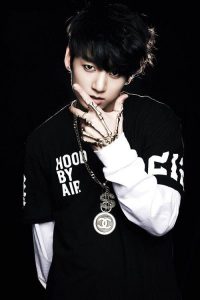 2. Jungkook sang a solo song under BTS, the pop track "Begin" from the 2016 album Wings. Through this, he conveyed his story of moving to Seoul at a young age to achieve success. He expressed his gratitude to the people who brought him with this song.
3. Jungkook had a dream of becoming a badminton player when he was young.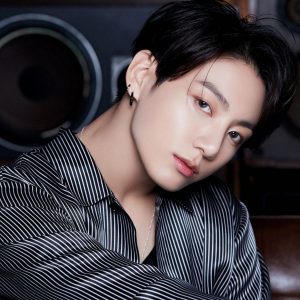 4. In memory of the Korean war, he also participated in the "One Dream, One Korea" campaign in 2015. He sang in collaboration with several Korean artists.
5. Gallup Korea surveyed in 2019 which brought a result as Jungkook was ranked as the third-most loved celebrity in the year in South Korea.
6. In the year 2018, he was placed first for 10 weeks in a row for a leading magazine Hi China.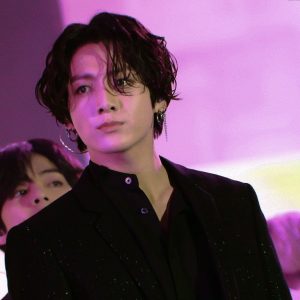 7. Jungkook is the main vocalist, sub-rapper, and lead dancer of the BTS band.
8. In 2011, Jungkook participated in the Mnet audition program " Superstar K Season 3″. He got offered to get casted by seven entertainment agencies which included Big Hit Entertainment too.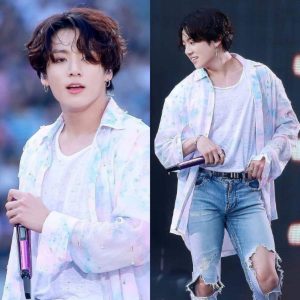 9. Jungkook was the 4th member to join the famous band BTS.
10. He shifted to Seoul to be a trainee and went to the School of Performing Arts Seoul.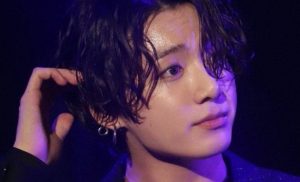 11. Jungkook got delayed by a year to enter high school due to his debut, he graduated at 21 in 2017.
12. Jungkook skipped the National College Entrance Exam as he decided to engage him perfectly toward his music career.
A Few More Facts About Him!
13. Jungkook has a deep connection with Busan and his accent is Busan, he wishes to be able to have a hold over both the accent, Seoul, and Busan.
14. Jungkook doesn't practice any form of religion.
15. Jungkook's favorite foods include cheese, melons, and apple mango.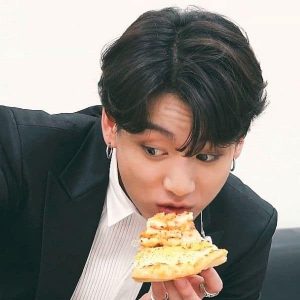 16. During his school days, he never liked academic subjects. He was always inclined towards physical education, art, and music.
17. Jungkook loves to draw and also enjoys playing guitar and watching movies.
18. The big star was a huge fan of the Anime "Shugo Chara!" in his childhood days. He still watched animated movies like "Anohana: The Flower We Saw That Day", The Girl Who Leapt Through Time", " Spirited Away", and "5 Centimeters per Second".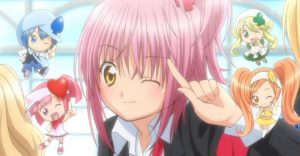 19. Jungkook has filmed a video about a trip he took with Jimin, he is passionate about taking pictures and editing videos.
20. Jungkook's favorite movie is "Love Rosie".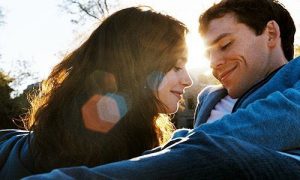 21. Golden Closet Films is the title he gave to his travel video series which was filmed in Japan and the US.
22. The lead dancer, Jungkook got his dancing skills polished by getting trained in the US for the group's debut.
23. Jungkook was about to take his turn to dance by heading to be a professional dancer but Jimin convinced him to continue being a part of the band.
Well, that's not all…
24. Jungkook's favorite musician is IU. The first music album he bought was also IU's.
25. Jungkook is frequently seen in red attire as it's his favorite color.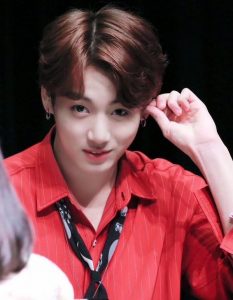 26. He is a great fan of the music platform SoundCloud, he loves pop songs by Adam Levine, Justin Bieber, Tori Kelly, and Troye Sivan.
27. 97-Line is a group of K-Pop idols born in 1997, his name lists in the group.
28. Jungkook prefers to wear plain outfits with no patterns.
29. Presently Jungkook is focusing more on vocals, but he has his expertise in both vocals and rap.
30. His nickname is "Golden Youngest", his mother dreamt of gold just before he was born.
31. Jungkook became the youngest ever artist to be a recipient of the award at 22. BTS won the Order of Cultural Merit last year. 
32. Jungkook has been a black belt in taekwondo.
33. His room is full of sportswear and sports gear which made him have a smaller bed.
34. Jungkook loved playing the shooting game Overwatch with V and also confessed that he was thinking of joining the Army with V.
35. Jungkook had a puppy named Gurum, which means Cloud in Korean. Presently the puppy lives with his parents.
36. Jungkook was ranked No. 2 among TC Candler's 100 most beautiful faces of the year, he topped the Starmometer's list of the 100 sexiest men in the world.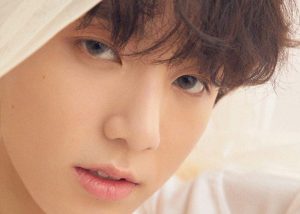 #jungkook #army
Hope you like these Facts About Jeon Jungkook. Comment your favorite song by BTS!