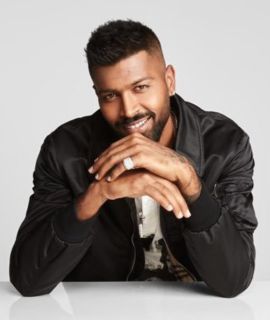 24 Hardik Pandya Facts to Explore Right Away!
Full Name:
Hardik Himanshu Pandya
DOB (Age):
11 October 1993 (29 Years)
Hometown:
Choryasi, Surat, Gujarat, India
Occupation:
Professional Indian Cricket Player
Known for:
Married to Nataša Stanković
Your search for Hardik Pandya facts ends here! Hardik Pandya is a well-known Indian cricketer who plays both at the international and domestic levels. He is an all-round Indian cricketer who does both right-handed batting and right-arm medium-fast bowling. He rules the world of cricket with his amazing ball delivery and smashing runs on the field.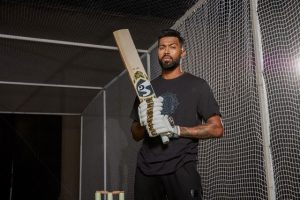 Pandya was compared once with Kapil Dev when the media reportedly presented him as the 'next Kapil Dev' for his all-around personality on the field.

Pandya rules not only cricket but also social media platforms. He has a great presence on Instagram, with 25.4M people following him on it. Besides Instagram, he has a following of 9M on Twitter.
Here are 24 Hardik Pandya facts in which you might be interested, especially if you are a cricket fan.
1. Hardik Pandya was born in the small village of Choryasi, which comes under the Surat district of Gujarat.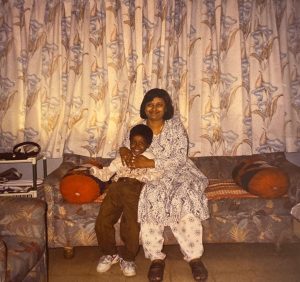 2. The age of Hardik Pandya is 29, as he was born on 11 October 1993. 
3. He is the younger of two brothers; his elder brother Krunal Pandya also plays cricket.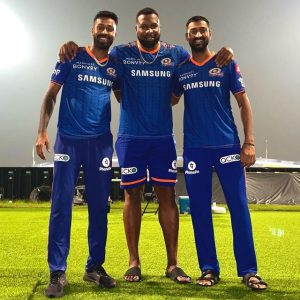 4. Hardik is a dog person, and he is a dog parent of 2 flurry babies. He even has a tattoo of a dog's paws on his neck.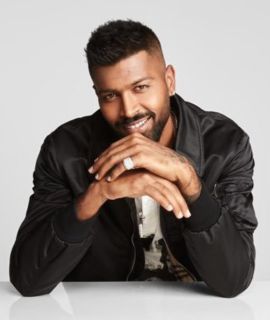 5. He studied till 9th grade at MK High School. He didn't complete his schooling because of his complete focus on cricket.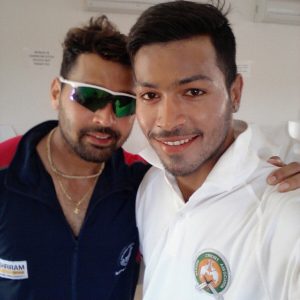 6. In 2013, Pandya started playing cricket for Baroda Cricket Team, which he still continues to play for.
7. In his early cricket career, he used to do spin bowling which is also known as leg spinning. Later on, he moved towards fast bowling on the insistence of his then-coach.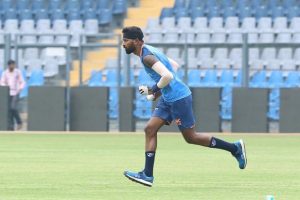 8. Hardik Pandya helped the Baroda Cricket Team win many crucial matches including matches of the Syed Mushtaq Ali Trophy in 2013-14 and again in 2016.
9. In the 2016 match, he scored 86 runs- not out, which included his marvellous eight sixes that played a major part in the team winning the trophy. 
10. His career started taking a major turn when he was picked by Mumbai Indians for Indian Premier League (IPL) in 2015.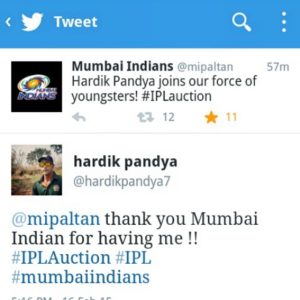 11. When the Indian Cricket Team picked him for Twenty20 International, he made his international cricket debut in 2016.
12. His One-day international match debut was also in 2016 when he played for Indian Team against New Zealand in Dharamsala. He even became man of the match in his debut ODI.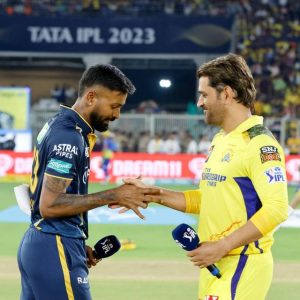 13. Hardik continued to play for Mumbai Indians from 2015 till 2021 when he finally said goodbye to the team.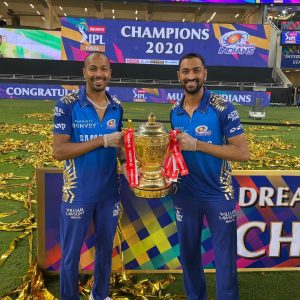 14. The Ahmedabad Franchise made him the captain of the newly created team 'Gujarat Titans' in 2022.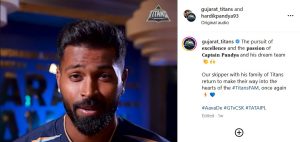 15. He led his team to win the title in its first year of IPL only. This made him become the 2nd captain who made his team win the title right after their first IPL. The first captain was Shane Warne, who led his new team 'Rajasthan Royals' to win the title in 2008.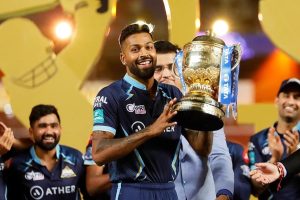 16. Pandya was also made the captain of the Indian Cricket Team in 2022 for Twenty20 International against Ireland.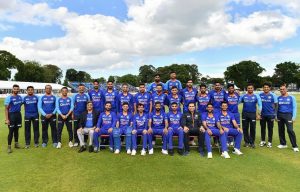 17. He made his captaincy debut in One-day International in 2023 against Australia. 
18. In May 2020, Hardik Pandya got married to his Serbian Girlfriend Nataša Stanković after dating for almost 2 years. Nataša is a model, dancer, and actor based in Mumbai, India.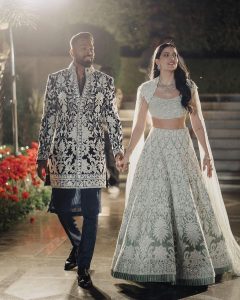 19. The couple's gorgeous child named, Agastya Pandya, who was born in August 2020, is now two years and seven months old.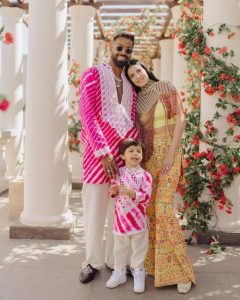 20. Pandya is very close to his son, Agasthya, and loves spending time with him. He regularly posts photos and short videos with him on his social media.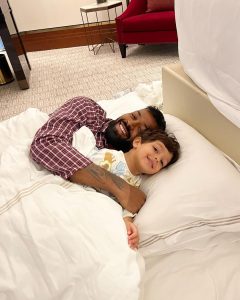 21. His wife Nataša Stanković has a youtube channel with around 327k subscribers where she shows her daily life and creates vlogs with Hardik Panday and their son Agastya Pandya.

22. In 2019, he created controversy for himself when he appeared in a talk show 'Koffee with Karan' with another cricketer KL Rahul. The public slammed him badly for making sexist, misogynistic, and derogatory comments about women. Even someone filed a complaint against him. Later, he apologized, but the Board of Control for Cricket in India (BCCI) suspended him for almost a month.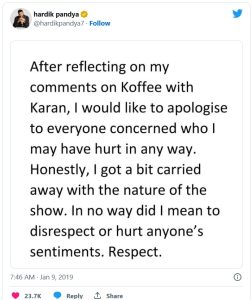 23. Hardik Pandya is very much active in the advertisement world also and endorses over 10 brands, including very famous ones like BoAt, Amazon Alexa, Sin Denim, Gulf Oil India, POCO, dream 11 etc.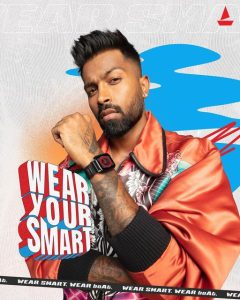 24. Hardik loves exploring new places with his family. Additionally, he has a special love for nature.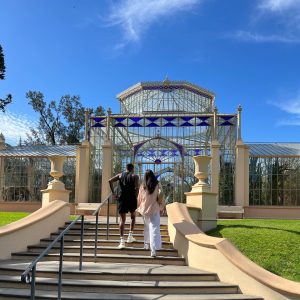 Therefore, these are the 24 facts about Hardik Pandya, who finds himself in the limelight regularly for different reasons. Furthermore, hope you get to know some new facts about this amazing player who will continue to rule the pitch in the future.