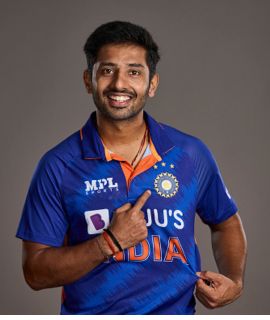 24 Facts About Rahul Tripathi That are Extraordinarily Amazing!!
Full Name:
Rahul Ajay Tripathi
DOB (Age):
2 March 1991 (32 years)
Hometown:
Ranchi, Jharkhand, India
Occupation:
Professional Indian Cricket Player
Marital Status:
Unmarried
You have landed on the right page if you are searching for amazing facts about Rahul Tripathi. This man plays cricket for India. He recently made his international debut at age 31 against Sri Lanka. With his debut, he became the 3rd oldest Indian player to make their international debut in Men's Twenty20 after Rahul Dravid and Sachin Tendulkar.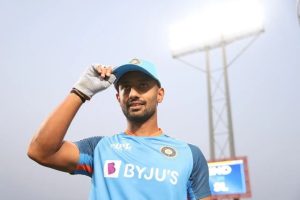 He is a true example of strength and resilience, as shown in his entire cricket career. Even when he could not make his international cricket debut after playing for almost a decade, he did not lose his heart and cricket dream. Along with this, he kept on playing domestically and in Indian Premier League (IPL).
Therefore, here are 24 facts about Rahul Tripathi that you might be interested to know about this talented and capable player.
1. Rahul Tripathi has a great following on Instagram, with 303k followers.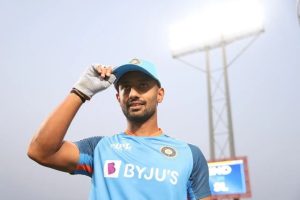 2. Recently, he was awarded 'Dream11 Game Changer of the Match' in India v/s New Zealand 3rd T20I 2023.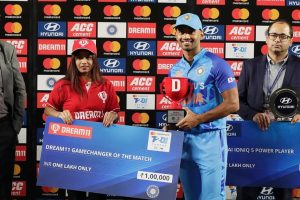 3. Tripathy is quite active in the advertising world. Moreover, he is the face of Fire Boltt – a smartwatch brand.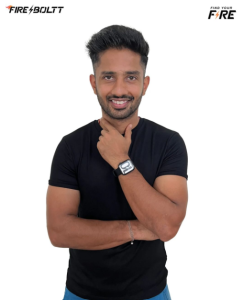 4. He celebrates his birthday on 2 March and, as of 2023, is 32 years old, born in 1991.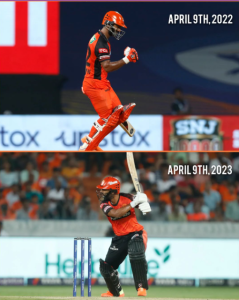 5. He is also on Twitter, with more than 25k followers.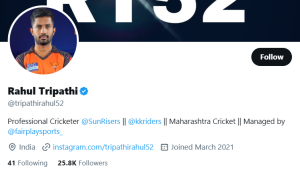 6. He has a younger sister named Rupali Tripathy, a national-level basketball player.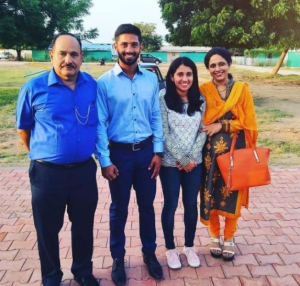 7. Rahul started his cricket practice in a cricket club in Lucknow for almost a year.
8. His father was posted in Srinagar, where he could not continue to play cricket regularly but still found himself playing it here and there.
9. Later, he got the precious chance to practice at the Deccan Gymkhana when his father was transferred there. Furthermore, it is one of the oldest clubs in Pune, Maharashtra. 
10. He started his cricket career in 2010 with Maharashtra in domestic cricket, which he still continues to play for. 
11. He made his Ranji Trophy debut in the 2012-13 season, and just in a few years, he became the top scorer in the 2018-19 Ranji Trophy season. Additionally, he scored 508 runs in 8 matches for the team of Maharashtra.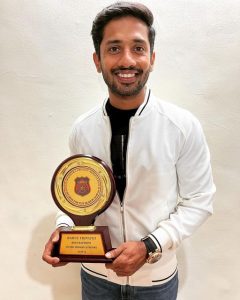 12. Tripathy is a right-handed batsman and right-hand medium fast bowler. However, he prefers batting over bowling, and his playing role is top order batter.
13. In 2014, he won the best cricketer under-25 BCCI award.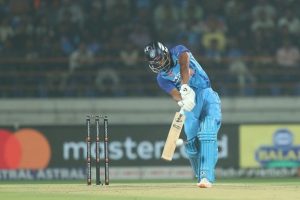 14. In the 2016-17 Vijay Hazare Trophy, he smashed an amazing 157 runs in three innings, leaving everyone stunned.
15. Rahul made his Indian Premier League (IPL) debut in 2017 with Rising Pune Supergiant. Besides, he helped the team to reach its 1st IPL finals. This season also gave him his much-deserved fame among cricket enthusiasts.
16. In the 2018 IPL Auctions, he went with Rajasthan Royals and played for the team for 2 years. However, he could not find a place in the opening batting and was put to the finishing line, which was not his forte. He once placed in the opening, where he proved his capabilities by smashing a brilliant 50 in the tournament.
17. He made 391 runs in 12 matches, including a gleaming 93 off 52 balls in the season for Rising Pune Supergiant.
18. Kolkata Knight Riders got him on their team in 2020 IPL Auctions. And he furthermore proved their decision right by scoring 397 runs in the 2021 season.
19. All things considered, he even became the 'Man of the Match' in the game against Chennai Super Kings (CSK) by playing a knock of 81 runs.
20. Furthermore, again, in 2022, he had to change the team this time he was purchased by the Sunrisers Hyderabad in the 2022 Indian Premier League Auctions.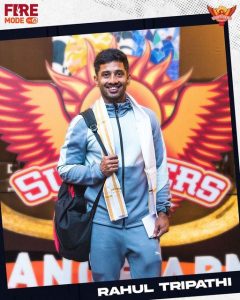 21. However, he scored 413 runs in 14 matches for Sunrisers Hyderabad and became the 2nd most scorer for the team. Moreover, with these scores, this 2022 season was the best season for the player in the IPL.
22. In 2022, he was named for his 1st Twenty20 international against Ireland, but he finally made his Twenty20 debut against Sri Lanka in January 2023.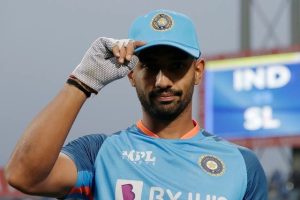 23. Besides, along with cricket, Rahul was good in his studies too. Besides, he studied in different army schools all over the country as his father used to transfer a lot. 
24. His favorite workout regime is running, and he is an early riser. Moreover, he loves to go on hiking.
You can watch other facts and QnAs at
Lastly, hope you like these facts about Rahul Tripathi. He is a new rising star in the cricket world and definitely going to rule the field in the near future. Furthermore, he is already making his place in people's hearts with his bright smile and selfless playing and will continue to do so.